Farah Fawcett was an icon for her generation. Her picture in a red bathing suit is perhaps one of the most popular posters of all time. When the actress was diagnosed with cancer and subsequently passed away, people from all around the world mourned her loss.
Now her former assistant is opening up about her final days on earth… Keep reading to learn more.
Farrah Fawcett was diagnosed with anal cancer in 2006. And when the diagnosis came, the actress was determined to fight the illness for one very important reason; her beloved son Redmond.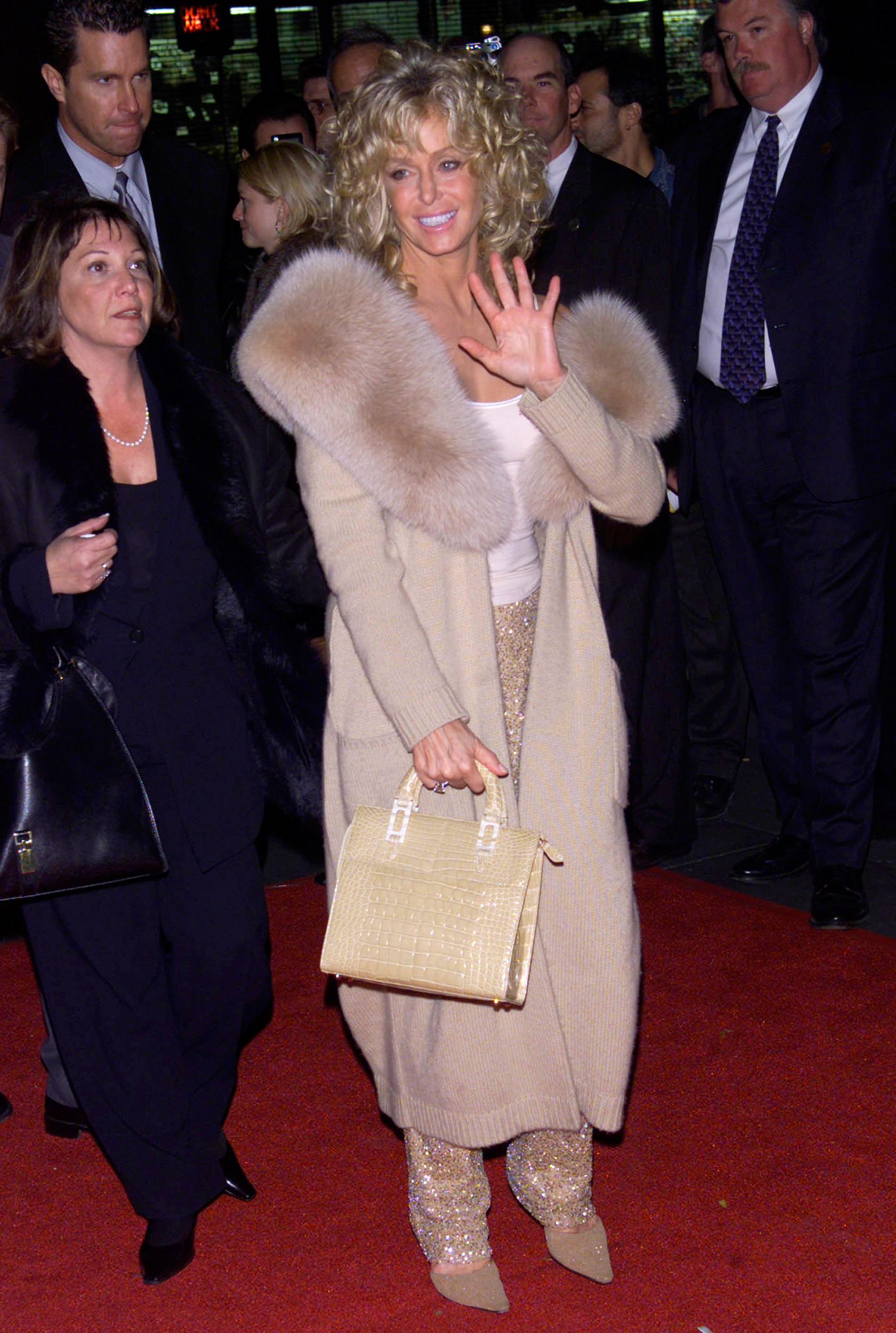 The actress lost her battle to cancer in 2009 at the age of 62 years old. However, before she passed she participated in the making of a documentary titled "Farrah's Story" which chronicled her illness. The actress participated in the documentary in an effort to raise more awareness about her disease.
Now her former assistant Mike Pingel is opening up about his former employer's last days. He says that she never lost her faith even when the journey became grueling.
Pingel has written a book about his former employer titled "Channel Surfing: Charlie's Angels."
READ MORE
"Farrah fought as hard as she could," said the author of "Channel Surfing: Charlie's Angels." "All of it was to be here for Redmond, her child. Redmond was her moon, her stars, her sky, her heart. Her father was also, but Redmond was her life. She fought tooth and nail to continue to live, to be with him. And she documented her journey through cancer… because she wanted to help others. Farrah was not only an icon, but she wanted to help everybody with… her life."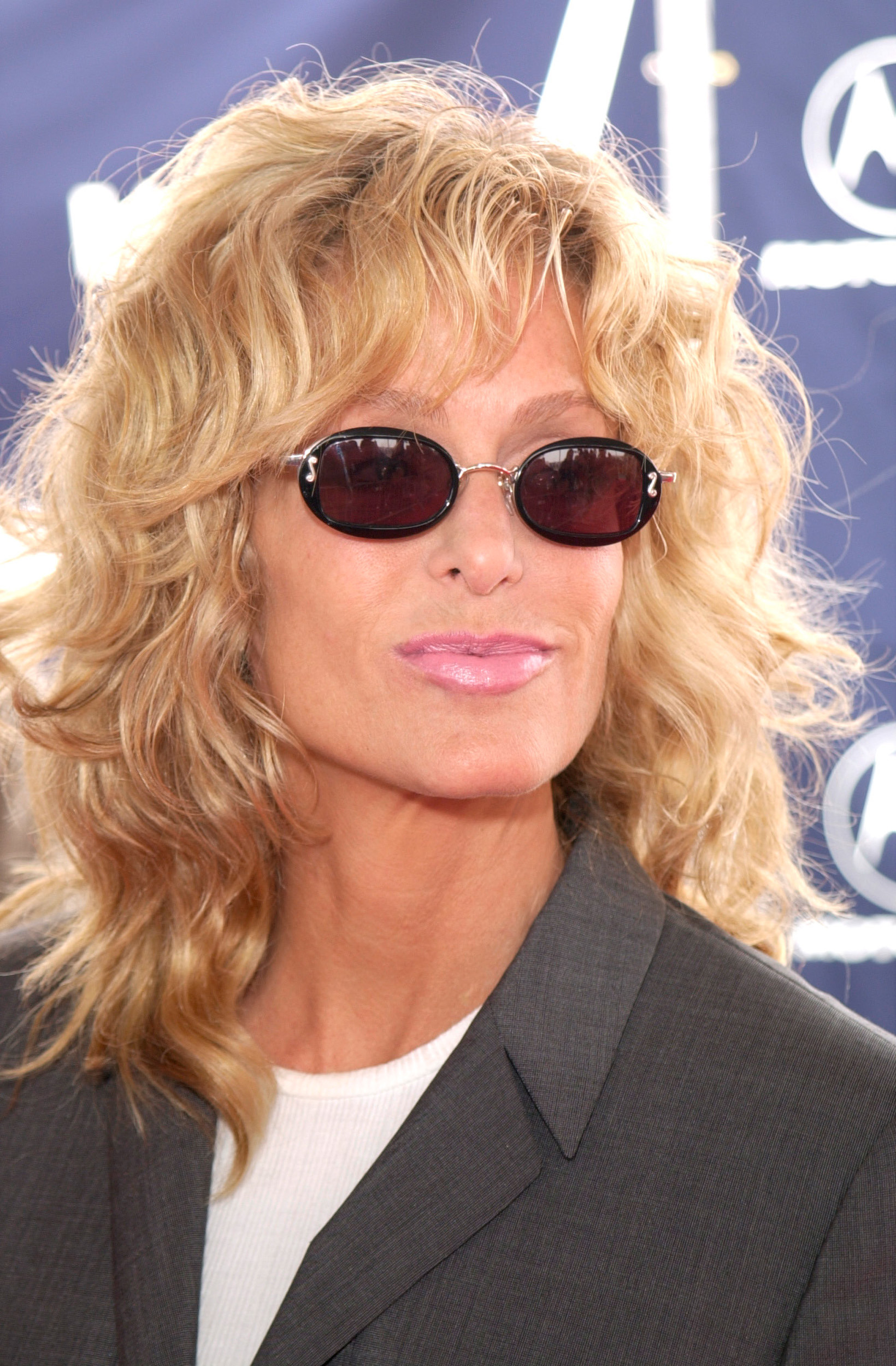 "She did everything she could," Pingel added. "Whether it was experimental treatments in Germany or just bringing to light different things about the cancer world, she felt that's what she needed to do with her journey, to help others."
The reason Fawcett has been on Pingel's mind as of late is the anniversary of when the Charlie's Angels movie premiered. The film premiered on March 21, 1976. Its success led to the most popular TV shows of the 1970s
Fawcett played Jill Monroe, starring alongside co-stars Jaclyn Smith and Kate Jackson.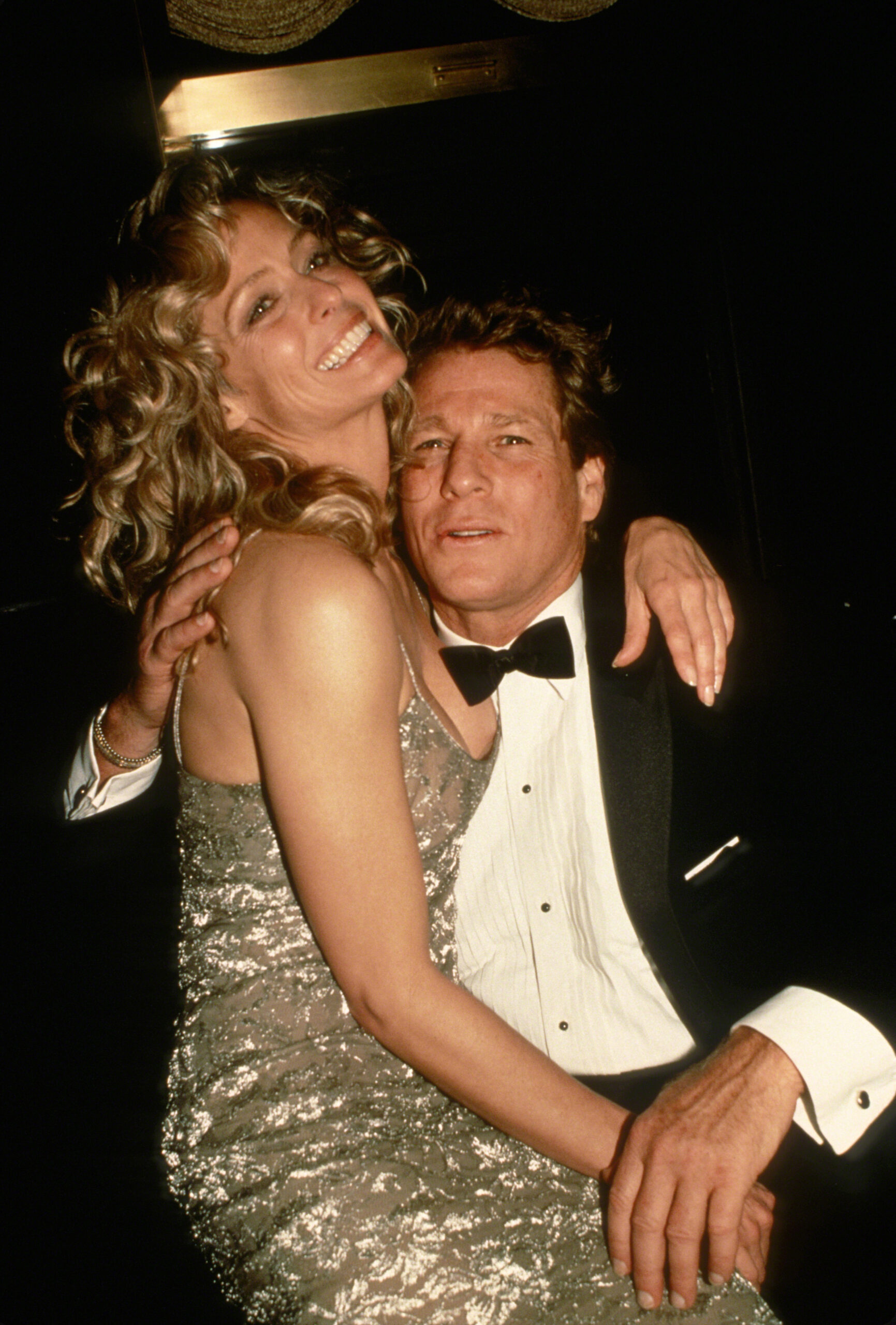 The show "Charlie's Angeles," was created and produced by Aaron Spelling and Leonard Goldberg for ABC. The show finished the 1976-1977 season ranking as the number-five network show. This led to it being named the highest-rated TV debut in history at that time, according to The New York Times.
When Pingel met Fawcett he recognized in her savvy business women. The two of them also became good friends.
"As a boss, she was an amazing person," Pingel explained. "She was exactly who you thought she was. A down to Earth Texan – just a good, wonderful woman. And the smartest woman I knew. She knew what her image was worth. She knew what she was worth… She was just the smartest person in the room and the person everybody wanted to meet. Jay Bernstein, who was her old manager, once told me, 'Everybody wanted to meet Farrah from the busboy to the Prince of Wales. Whoever was in the room wanted to meet Farrah wherever she was.' And it was absolutely true."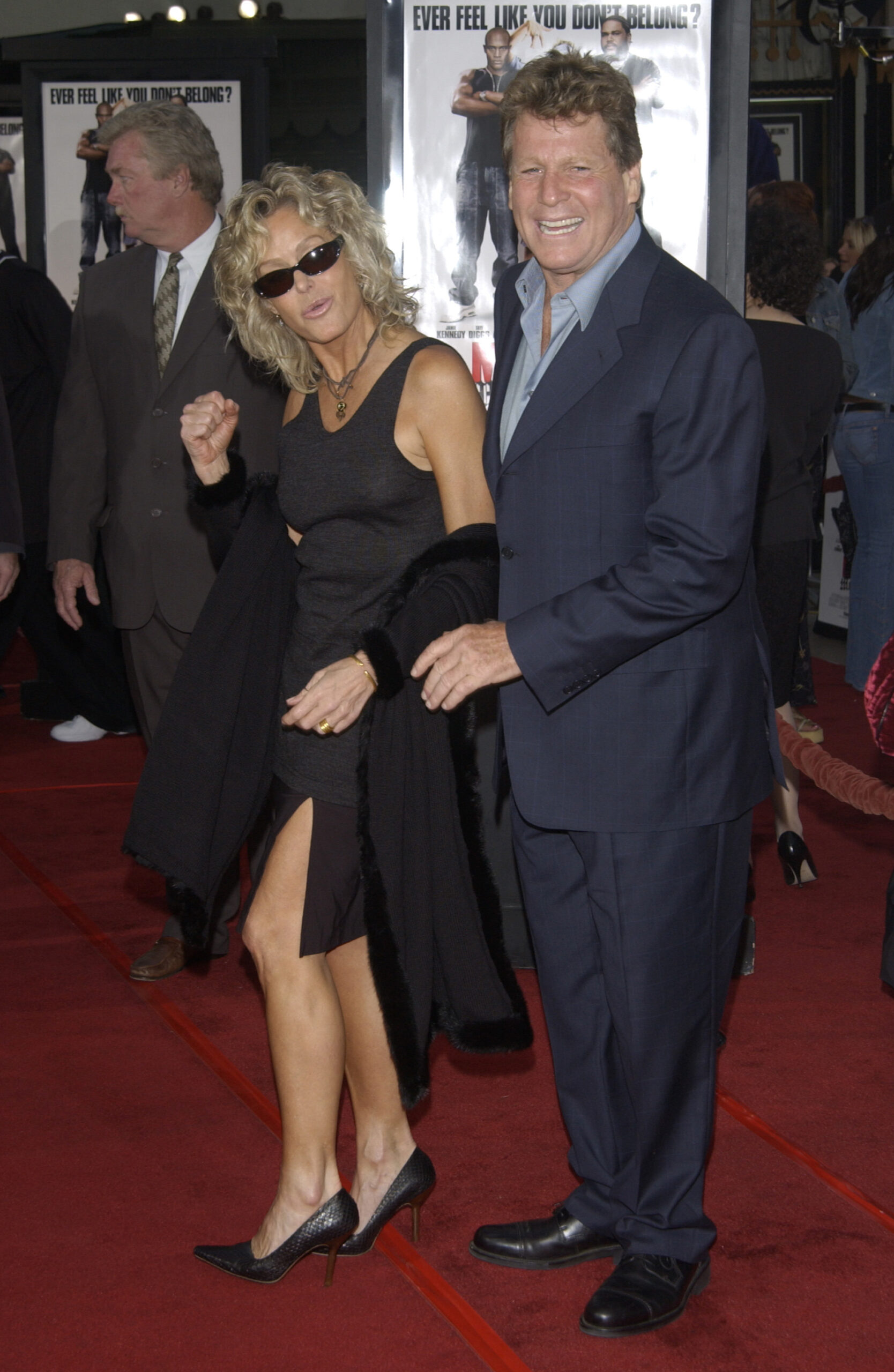 A year into his employment as her assistant, the actress was diagnosed with cancer. Before her diagnosis, she was still very much in demand as directors sent her scripts hoping she would work with them.
"She was choosy in everything she did," said Pingel. "She wanted to do good projects… She wanted to do projects that spoke on things, but she also liked doing fun things."
The actress only did one season of Charlie's Angels and returned to the show sporadically after that. According to Pingel, the actress had no regrets about her decision. She felt that the production's long hours weren't great, and the script wasn't good enough. As a result, she declared her contract invalid and left.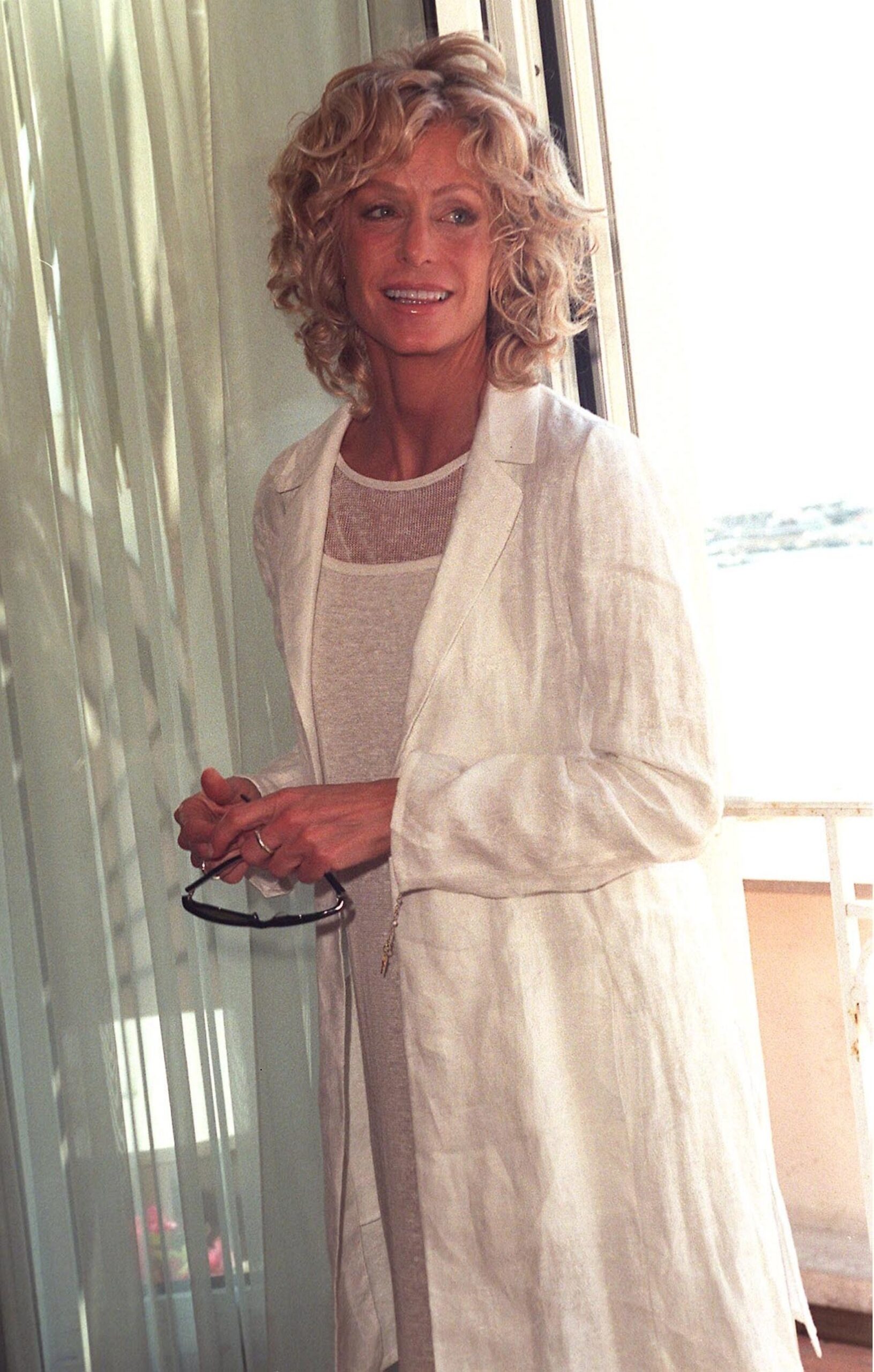 What followed was a lawsuit against her for $7 million for breach of contract. In a settlement, Fawcett later agreed to return for six more episodes. She appeared in only 29 episodes out of 115 – but was still the giant star.
"I left Charlie's Angels because I felt creatively stifled," Farrah said.
"Now, when I go back to Charlie's Angels, it is much better. I have a chance to work with the writers on the script and the director. I can treat it like a business, I could not do that before, I was hurt at first because I was sued."
"Farrah had a huge career," Pingel said. "'Charlie's Angels' was just one year out of her career. She knew that it catapulted her… She [and the other girls] couldn't go anywhere with paparazzi and fans following them everywhere… She always loved 'Charlie's Angels.' And a lot of it was the camaraderie with Jaclyn and Kate. They were sisters. As a threesome, they shot into stardom together… They were always going to be connected to this embodiment of the '70s, the golden years of television. She really embraced it. She enjoyed it. [And] she was happy when she left. She thought she did what she could with the character, and she went on to do… great work as an actress."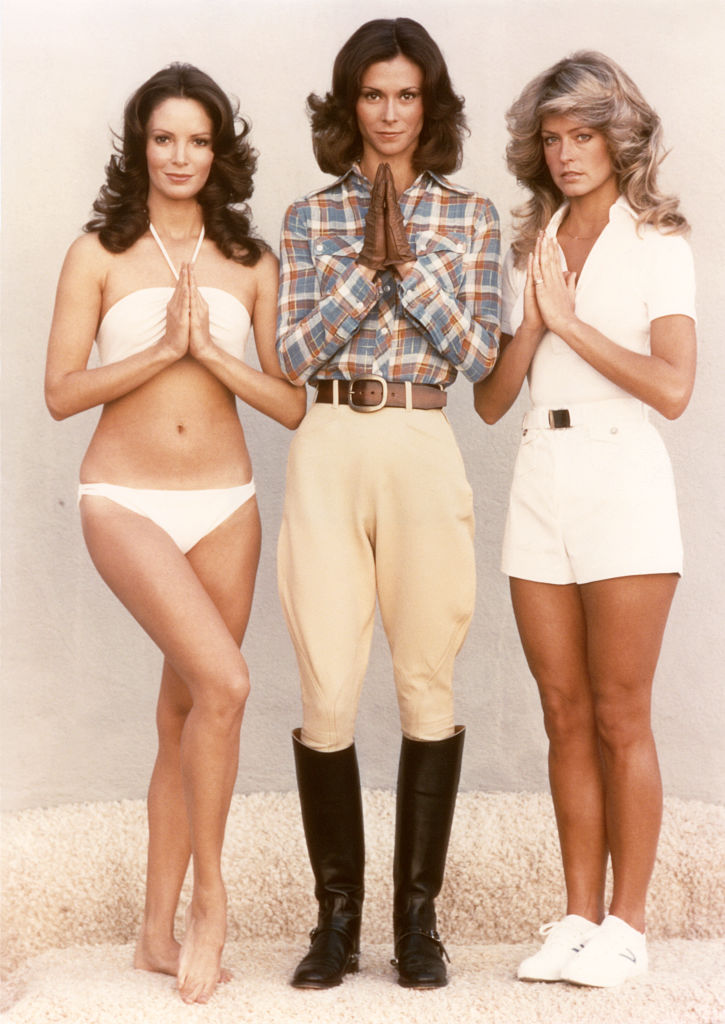 "I don't think she regretted any of it," Pingel added.
Farah Fawcett sky-rocketed to popularity after her poster in a red bathing suit hit the stands. The poster sold more than twice the amount of copies that posters of Marilyn Monroe and Betty Grables' did combine! It was shot at her Bel Air home she shared with her husband at the time actor Lee Majors. She wore a one-piece bathing suit to hide a scar she had on her stomach since childhood.
After leaving Charlie's Angels, she persued other projects which included a 1984 film "The Burning Bed," that earned her an Emmy nomination.
Her marriage to Majors ended in 1982 after almost a decade together. She found love again with actor Ryan O'Neal and the couple welcomed their son together in 1985.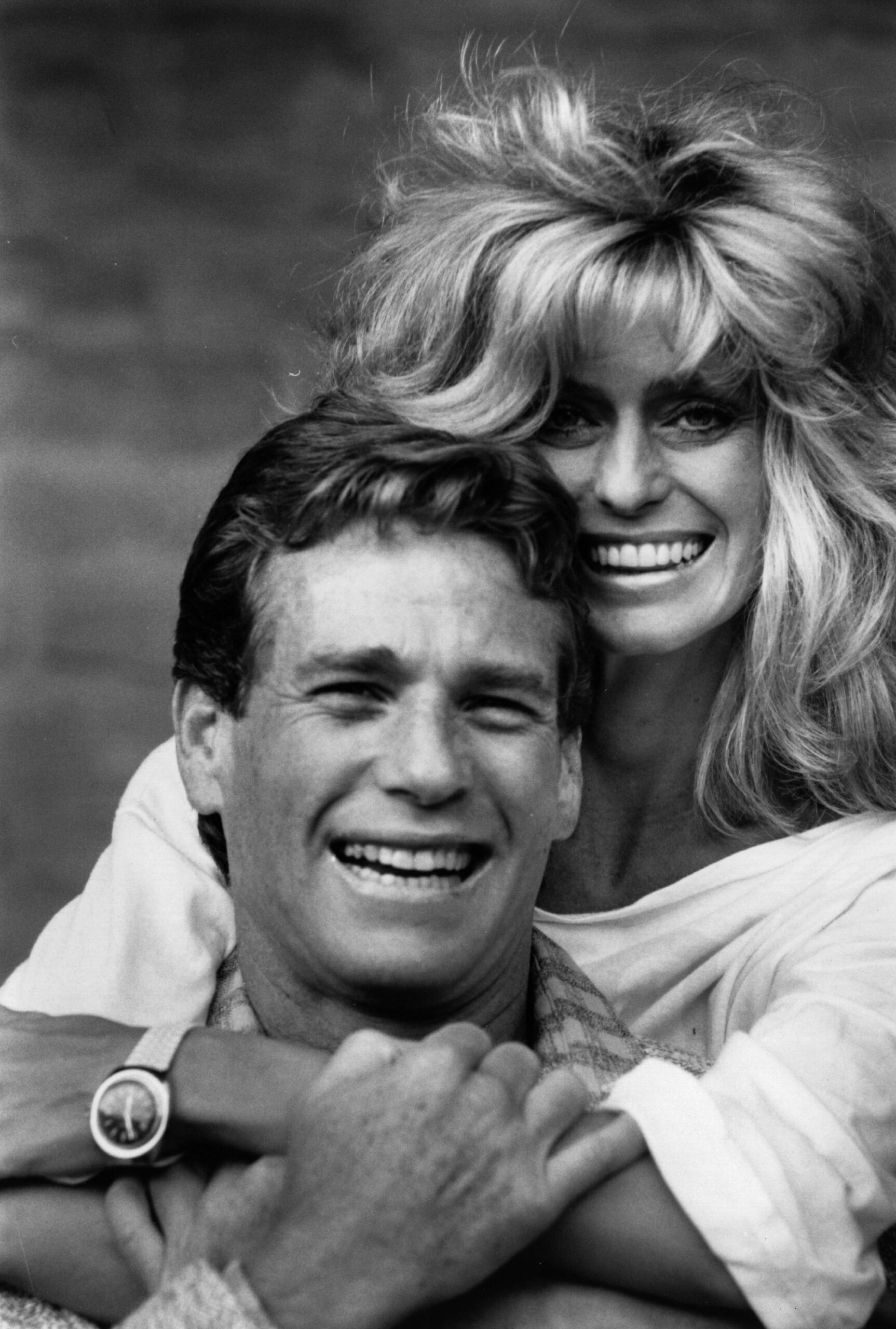 When Pingel came into Fawcett's life, her son was already grown. But Pingel saw the love between them. He said, "I think Farrah felt Redmond was the best thing she ever did," said Pingel. "… She did everything that she could for Redmond. She would light up whenever Redmond would come over. And it was all about Redmond. It didn't matter what was going on. If Redmond came over, it all just fell to the wayside. She just adored her son. You can just tell her in her eyes, you could just tell the mother's love for her son. It was endless and ongoing. I'm sure she's still watching him from above."
In 2019, the late actress' friend Mela Murphy, who was by the actress' side during her last days at the St. John's Health Center in Los Angeles revealed Fawcett's final thoughts before death.
"She was saying his name, 'Redmond'. That was the last thing she said. I told her I'd take care of him, that I'll always be there for him. I said, 'You can go now.' It was just a few hours before she died," Murphy shared.
Pingel shared how down-to-earth the icon was. He shared a conversation the two of them had had, "One day we're in the condo, and she looked at me and goes, 'Mike, what's an icon?'" he recalled. "And I go, 'I'm looking at one.' And she goes, 'No, what is it?' I told her she was like the Marilyn Monroe of the '70s. I think she understood what I was trying to say, but she didn't feel like she was an icon. She just felt that she was an actress, a mom, a person that had to do the windows – I wouldn't do windows… I never had to make the doorway bigger to get her through because her ego was huge."
"Farrah did not have an ego," he reiterated. "She was always that sweet Texas girl. Her parents raised her well and she loved her parents so much. Daddy Fawcett would call every day. Regardless of what was going on – if she was sleeping, talking to somebody else – everyone got dropped off because Daddy was calling, and she had to take his call. She was daddy's girl, America's girl and TV's sweetheart. That's Farrah Fawcett."
It is so nice to see how Farah Fawcett is still remembered fondly even years after her death. Share this piece with other Farah Fawcett fans so they can reminisce about the actress as well.