A 21-year-old man from Milwaukee faces a single felony charge of first-degree reckless homicide, after allegedly beating his 2-month-old child to death.
According to reports, Kenta Evans went to visit his baby, named Jaquerrion Dancer, and the child's mother, but an altercation broke out.
Jaquerrion was later admitted to Children's Hospital of Wisconsin. He was suffering from respiratory failure, while doctors diagnosed him with skull fractures, hemorrhaging, and other injuries to his brain.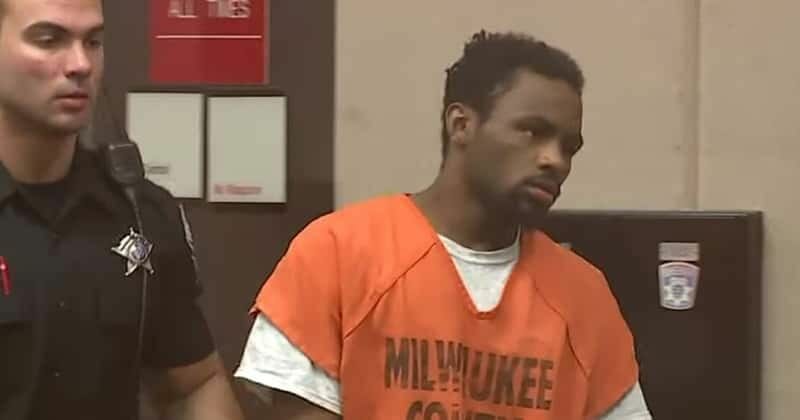 A criminal complaint on the incident states that Evans grew angry after visiting his son and the baby's mother, Jessica McNeal. As per Fox6, he switched from wanting to see Jaquerrion, to accusing Jessica of having other men in the house.
The complaint says Evans then smashed McNeal's phone against a wall, before repeatedly punching the woman after she picked Jaquerrion up and backed away from him. According to the complaint, McNeal was holding Jaquerrion while she was being struck. Eventually, her sister was able to intervene.
This is Jaquerrion Dancer, 2 and half months old, he was the victim of a homicide near 28th/Chambers Tuesday morning. His mom gave me this picture as she experiences unimaginable grief. @MilwaukeePolice have a suspect in custody pic.twitter.com/J4UKtYBzTO

— Hillary Mintz (@HILLARY_MINTZ) June 6, 2019
Jaquerrion was rushed to a hospital and Evans fled the scene, only to be later found by police hiding in his mother's closet. Tragically, the damage to Jaquerrion was severe. The baby was diagnosed with multiple skull fractures, cerebral hemorrhaging, and extensive retinal hemorrhaging.
Evans admitted to police that he had hit McNeal with many blows, and that some of his punches had instead hit Jaquerrion. A police statement on the incident reads that Evans, "tried to pull McNeal's arms off of Jaquerrion, became frustrated, and began punching McNeal repeatedly."
Please join the family and friends if you can. I just can't find words for the loss of some many BABIES AND CHILDREN,…

Posted by Vaun L Mayes on Saturday, 8 June 2019
Evans' father, Kenta Evans Sr., told Fox 6 that he felt "torn apart" by his grandson's death, but insisted Kenta wasn't solely to blame.
"He said he blanked out," Evans Sr. said.
"Our son is taking responsibility for his part. He would never hurt that baby. You put this baby in harm's way by picking this baby up and using him for a shield. He is struggling, hurting behind this. He says, 'Dad, I miss my little man every day.' My son says, 'I miss my little man.'"
Evans' cash bond has been set at $200,000, while a preliminary hearing has been pencilled for June 20. A GoFundMe Page has been established to help cover the costs of little Jaquerrion's funeral. It can be found here.
Rest in peace, Jaquerrion. We're sending all our prayers your way.
Please share this article if you, too, want to send your thoughts.