Ricki Lake became a household name through her television talk show in the 1990s, but her resume boasts work in several other areas as well, including film appearances and singing.
Ricki's endured a good many tragedies in her life that have shaped her and her family. She recently opened up on the troubles, and how they've caused her no end of sleepless nights.
This is the story of Ricki Lake, a woman that never gave up, no matter what got in her way.
Ricki Lake knew right from the start that she wanted a career in show business. She went on to achieve her dreams have a successful career, but her path to greatness somewhat unique.
Ricki Lake
Not many have gone from being actresses and singers to having their own show on television. Ricki Lake has, though, and her achievements are even more remarkable when it's considered she's been simultaneously battling several other things in her private life at the same time.
Today, she's a beautiful mother of two children who makes the most out of life. On her way to where she is now, though, Lake's had plenty of ups and downs, and it all started when she was still a child.
This is her story!
Ricki Lake was born Sept 21, 1968 in Hastings-on-Hudson in New York. Throughout most of her childhood, she was raised by her paternal grandmother, Sylvia, until she passed away in 1978.
Ricki Lake – traumatic childhood
Prior to that, Ricki had been through plenty already, and endured some truly horrible moments.
When she was just six years old, she was sexually violated by a worker at her parents' home. The offender in question got fired, but Ricki Lake never discussed the tragic event with her parents.
"This was the late 1970s and it wasn't talked about," she explained. "You pushed everything under the rug."
Of course, it was a traumatic experience for Ricki. Later in life, she had weight issues, and she says that the reason for her weighing 270 pounds at one point was the sexual violation.
"I didn't want to be attractive," she wrote in her book for expectant moms, "Your Best Birth".
We will get to Ricki Lake's family later on, but the birth of her two sons – Milo and Owen – helped her overcome this traumatic childhood experience. She says she had carried around the "shame" for years.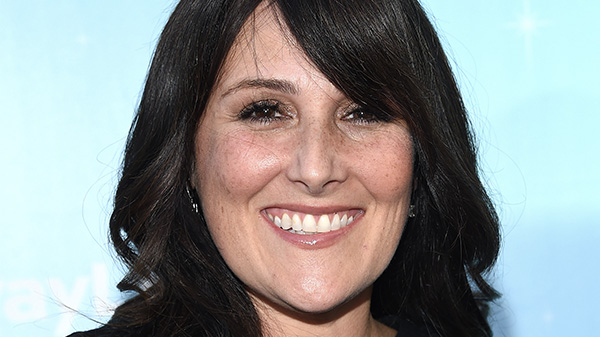 Speaking out about it was part of her recovery.
"I was able to look at my body and see what it was able to do and embrace it," Lake told People Magazine in 2009. "Sort of let go of all the body image issues."
Ricki Lake – film career
Now, she hopes other survivors who later go on to become mothers can do the same thing as she did.
"There's a potential healing process that can take place for women," she said, "if they're just in touch with it."
Ricki attended Farragut Middle and later Hastings High, but only for two years. She decided to transfer to the Professional Children's School in New York City during her sophomore year, in pursuit of her dream career.
At the Professional Children's School, Ricki Lake wanted to perfect her acting skills. By age nine, she had sung professionally at several clubs and cabarets. Following her High School graduation, she started her studies at Ithaca College. But after her final exams during her freshman year, things started to speed up regarding her career.
Her agent had called, telling her that she should attend the audition for the lead in John Waters' film Hairspray. Lake had only had one professional small role before that. Unlike with most actors, though, Ricki's career sky-rocketed from the start.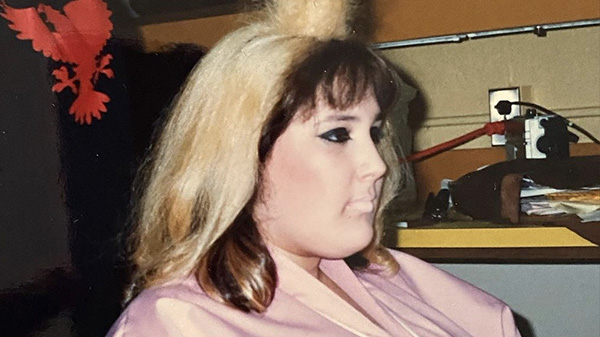 At the time, Ricki lake was a big girl, and her role in Hairspray broke stereotypes. As she recalled herself, you could "be fat and be a leading lady" and you didn't have to look like Winona Rider to be a beauty queen.
Films and TV series
She gives a lot of credit to the director for giving her the part in Hairspray, for which she was nominated for a Film Independent Spirit Awards as Best Female Lead.
"I totally did break the mold, and it's with life experience that I have more reverence for what I was able to achieve," she told Interview Magazine. "I have to give credit to John Waters for seeing in me the qualities he wanted for that character. And thank god he did, because I don't know what I would be doing without having had that job as my entry into this business."
Her work with John Waters was not only about getting to work with a great director. It was also the start of a great friendship between the two of them.
"Our relationship is way beyond a professional friendship," John Waters explained. "Ricki is one of the few who knows everything about me, and I know everything about her. I know her parents, I know her kids, I know her ex-husband. I know people she slept with one night."
Ricki went on to land several further jobs in film. In 1990, she starred in Cry Baby alongside big-time celebrity Johnny Depp and music icon Iggy Pop. But in her private life, something had happened.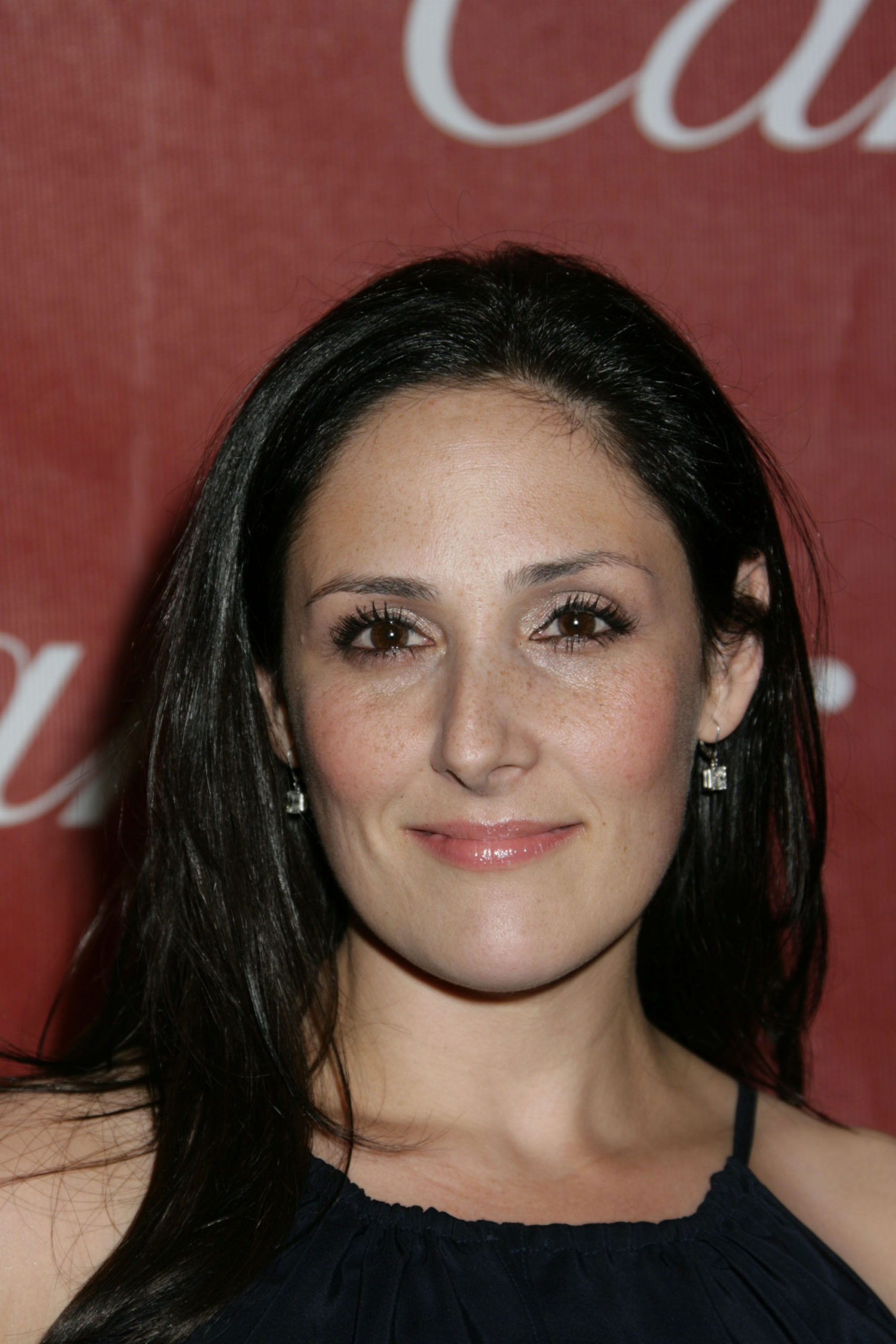 She gained 60 pounds in between her work on Hairspray and Cry-Baby. Following her performance in the show China Beach, jobs weren't so forthcoming anymore.
Ricki Lake – TV show
Ricki decided it was time for a change. Before long, she'd be doing something completely different.
"I knew that in this business I needed to have a gimmick, something that set me apart, and I knew that being fat wasn't really working for me anymore," she recalled.
"So I did the one thing I thought I could do for myself, which was to go on a starvation diet and lose weight. I lost 100 pounds before I got the talk show."
In 1993, Ricki Lake got her own daytime television show Ricki Lake, which specialized in sensationalistic topics and inviting guests in front of a studio audience.
The show became an instant success, and Ricki became a huge celebrity. After only one year on-air, Ricki Lake was the second biggest talk show, behind only The Oprah Winfrey Show. She was also No. 1 among younger viewers.
Even though she was the star of her hot daytime show, she didn't really think about it at the time.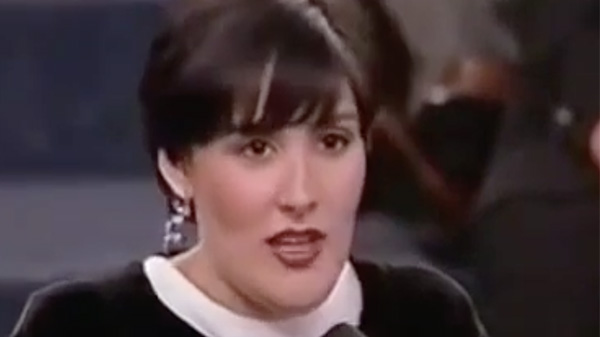 "I didn't know. I didn't really appreciate it," Lake told the Baltimore Sun. "My whole career has been about me sort of jumping into something and not really thinking it through or thinking where will this lead me."
Left the show
As with any other television network, ratings are everything. Without viewers you can't continue doing the show, and for Ricki Lake, this meant the show started targeting teens and young adults.
The ratings went up and up, but at the same time the show itself became more "trash TV" as opposed to a serious talk show.
She was nominated for an Emmy Ward in 1994, and in 2013, she won for Outstanding Talk Show Host as her show was reborn.
But let's go back to 2004, when Ricki decided she wanted out. She left the show when her contract was up. The moment that changed everything for her – as with millions of other Americans – was 9/11.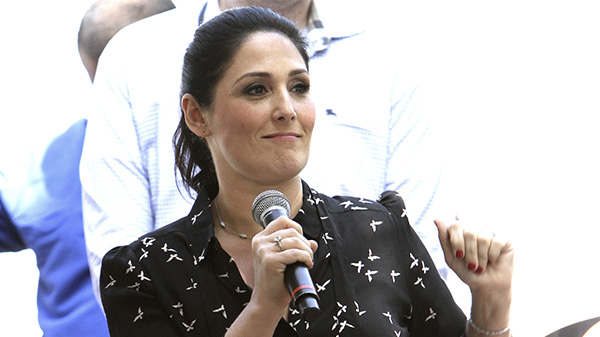 Ricki Lake was living in New York with her two sons at the time. She thought her life was about to end.
"I saw the plane go into the building from my apartment downtown," she said. "I just had my son there, I had given birth two months before, so I was really traumatized. And I felt like I needed to make some changes — and one of them was leaving my show. I didn't go off the air until 2004, because I had a contract I had to fulfill. But that day in 2001 is when it started."
Ricki Lake – family
At the same time as Ricki was on her successful television show, she also started a family. She married Rob Sussman in Las Vegas in 1994, and three years later the couple welcomed son Milo Sebastian Sussman. In 2001, their second son, Owen Tyler Sussman, was born.
In 2005, the couple divorced. Later, Ricki married jewellery designer Christian Evans, but tragically, he decided to end his life in 2017.
"It is with a heavy heart that I share that my beloved soulmate, Christian Evans has passed," Ricki wrote in an emotional Instagram post. "The world didn't understand this man, but I did. He succumbed to his life long struggle with bipolar disorder."
Ricki has previously said that she's going to do her best to honor her late ex-husband by living a full and happy life. She says her legal therapy dog, Shih tzu poodle "Mama", has helped through the hard times.
"I rescued her and then she rescued me," Ricki said on The Dan Wootton Podcast, quoted by The Sun. "When I drive my car she sits on my lap and it's like this calming presence and it's palpable. She's like medicine."
Ricki Lake decided to move to Los Angeles to start her new life. It lead to her show The Ricki Lake Show being reborn, for which she earned her Emmy Award in 2013.
Ricki Lake – hair loss
As a celebrity, you will for the most part show your great sides, always wearing nice clothes when getting your photo taken, wearing makeup and trying to look happy all the time. But Ricki Lake has proven that she's not like everyone else, having showed her more troubled sides as well.
On January 1, Ricki Lake took to Instagram to share a secret which might well help others with their own stigma and insecurity.
Via a long post on Instagram, Ricki Lake wrote that she's struggled with hair loss for over 30 years.
It has been debilitating, embarrassing, painful, scary, depressing, lonely, all the things," she wrote. "Almost no one in my life knew the level of deep pain and trauma I was experiencing. Not even my therapist/s over the years knew my truth.
Further, Ricki stated that her goal is to help others, and at the same time "strike a chord" with both men and women regarding hair loss.
Overwhelming response
She's used both wigs and different types of extensions to hide her hair loss, but now speaks candidly on her problems. And she's so brave for doing it.
"In my case, I believe my hair loss was due to many factors, yo-yo dieting, hormonal birth control, radical weight fluctuations over the years, my pregnancies, genetics, stress, and hair dyes and extension," Lake wrote.
The response to her post was amazing. Thousands of people liked and commented, sharing their own experiences from hair loss.
Ricki Lake's been through several tragedies in her life, but she's always come out a stronger person. Much thanks to her family, her two sons and dog Mama. But also from her own inner-strength that we deeply admire.
Rick Lake is a truly wonderful person and a role model for many. Let's honor her by sharing this article with friends and family!