George Harrison was often known as "The Quiet One" in his band, rising to fame along side his bandmates in legendary The Beatles. Sadly, he passed away in 2001, age just 58.
These days, his son, Dhani Harrison, is keeping George's legacy alive. And he started off doing so by completing his father's last heartbreaking, but loving wish.
As one of the most influential groups of the twentieth century, The Beatles, from Liverpool, England, shook the world with their musicianship, which revolutionized the direction of popular music forever.
The Beatles
The Beatles wrote and composed almost all of their songs themselves, creating "Beatlemania", which spread across the world at the speed of sound.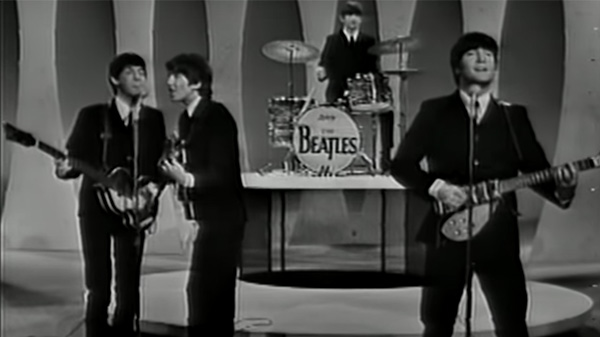 Along with Elvis Presley, The Beatles marked the start of the rock n' roll era of music. The boyband's hits are still today played on radio stations all over the world; the voices of John Lennon and Paul McCartney, the drumbeats of Ringo Starr, and the astonishing guitar solos from George Harrison that made them a band almost everyone loved.
But of course, it wasn't just their music that has influenced the generations; The Beatles also had a great impact on society with regards fashion trends and lifestyles.
Beatlemania
In the book Fifty Years Adrift, author Derek Taylor describes his own impression of going to a Beatles concert. It sure sounds like something special.
"I have never seen anything like it, nor heard any noise to approximate the ceaseless, frantic, hysterical scream which met the Beatles when they took the stage after what seemed a hundred years of earlier acts," he wrote. "All very good, all marking time, because no one had come for anything other than The Beatles".
John Lennon and Paul McCartney are recognized as the main writers of the lyrics and music of the Beatles, turning them into a band for the ages. But as the years went by, George Harrison showed himself to be a great songwriter in his own right.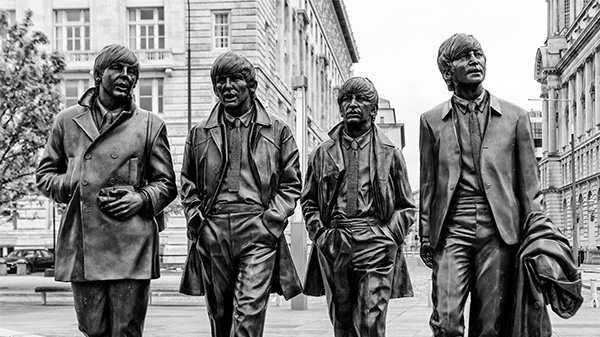 Some would argue that he was responsible for writing some of The Beatles' most beautiful songs. That includes hits like Something, While My Guitar Gently Weeps, Here Comes the Sun and If I Needed Someone, not to mention his great solo work. Of course, he wasn't the most outspoken member of the band. Oftentimes he was portrayed as the shy, nice boy who just wanted to show his music to the world.
George Harrison
To be a child of a celebrity often comes with huge expectations from fans. Being the child of a Beatle is something else entirely. Still, several of the children of John Lennon, Ringo Starr, Paul McCartney and George Harrison have pursued careers in music.
The son of George, Dhani Harrison, is one of them, but in a pretty different way than his father. And the truth is, he did it for an altogether heartbreaking reason.
Like the the rest of The Beatles' members, George Harrison came from a working-class family. He was born February 25, 1943 in the area of Wavertree, Liverpool, as the youngest of four children.
A young George started to play guitar in secondary school. He was a skinny boy, with the thick dark hair, who often scribbled guitars in his notebook. Before long, he got pretty good at it.
Elvis Presley was a big role model and inspiration for George, and soon, he became great friends with a boy in his school named Paul McCartney. Paul was a couple of years older than George, and at the time played in a band.
Joining The Beatles
As fate would have it, the leader of the band in question, John Lennon, said they needed a new guitarist.
"I know this guy," McCartney told John. "He's a bit young, but he's good."
George Harrison, who was 15 at the time, auditioned on the top of a double-decker bus. John, 17, liked what he played, and after that he was made a member of The Beatles, or rather The Quarrymen, as they were known at the time.
"When I joined, he didn't really know how to play the guitar; he had a little guitar with three strings on it that looked like a banjo," Harrison recalled of Lennon, during testimony in a 1998 court case against the owner of a bootleg Beatles' recording, according to The Guardian.
But it wasn't only the band's musical knowledge which profited from having Harrison as one of them. His mother, Louise French, liked having the boys over to rehearse, and it's even said that she gave them small glasses of whiskey.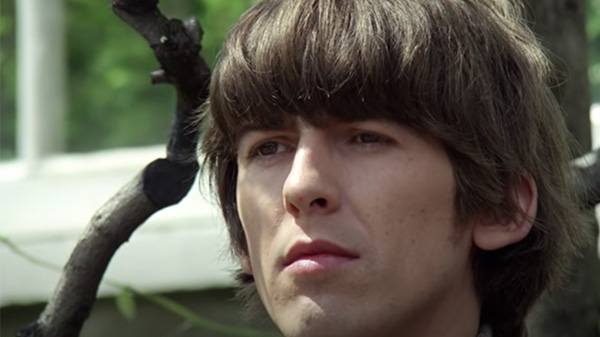 Soon, the band started to play around Liverpool and changed their drummer from Pete Best to Richard Starkey, more famously known as Ringo Starr.
George Harrison – legacy
The Beatles were finally formed and "Beatlemania" had just been born.
George Harrison, "The Quiet One", brought many things to The Beatles. Fashion for sure, but also with regards to the music. George supposedly introduced the band to artists like Harry Nilsson, Bob Dylan and, later on, Eric Clapton. All three were great influences who would come to play a big part in The Beatles' history.
It would later be George who introduced Indian musician Ravi Shankar to the band, whose cultural significance played a big part in George Harrison's life, along with with the teachings of the Maharishi Mahesh Yogi. The four members of the group famously took up transcendental meditation later in their career.
George was also responsible for bringing Hare Krishna and its eastern philosophy to the band; in many of the later Beatles songs, the Indian sitar can be heard as evidence of this – see Norwegian Wood for an example. George gave people a broader perception of many instruments and musical cultures outside what was commonly known at the time. To that end, he can definitely be remember as the more spiritual Beatle.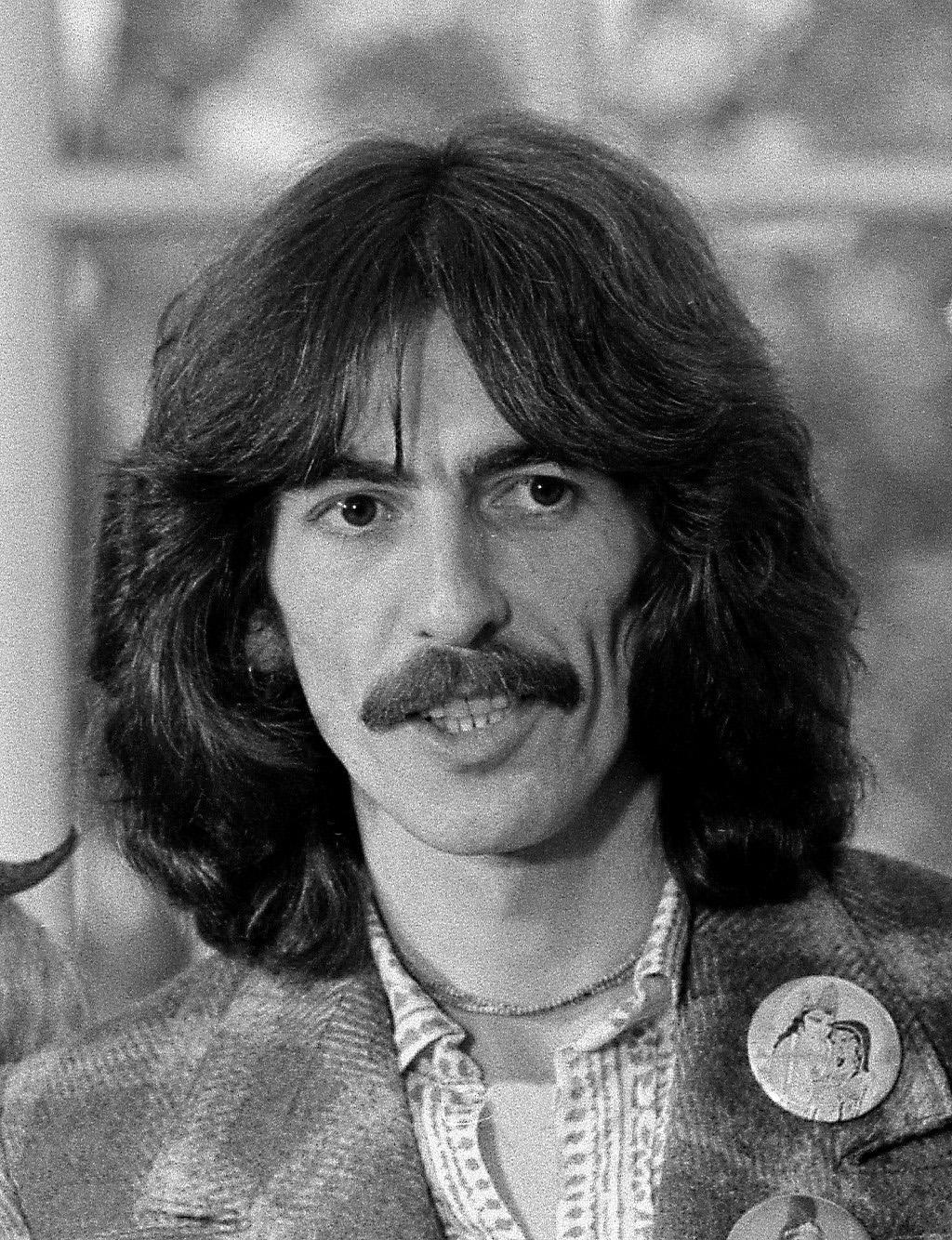 George Harrison – spiritual journey
George actually ended up going down a very spiritual path throughout the 1960's.
"It wasn't until the experience of the sixties really hit. You know, having been successful and meeting everybody we thought worth meeting and finding out they weren't worth meeting, and having had more hit records than everybody else and having done it bigger than everybody else," he said.
"It was like reaching the top of a wall and then looking over and seeing that there's so much more on the other side. So I felt it was part of my duty to say, 'Oh, okay, maybe you are thinking this is all you need-to be rich and famous–but actually it isn't.'"
George Harrison continued his spiritual path when the The Beatles eventually split up, going on to have a successful solo career.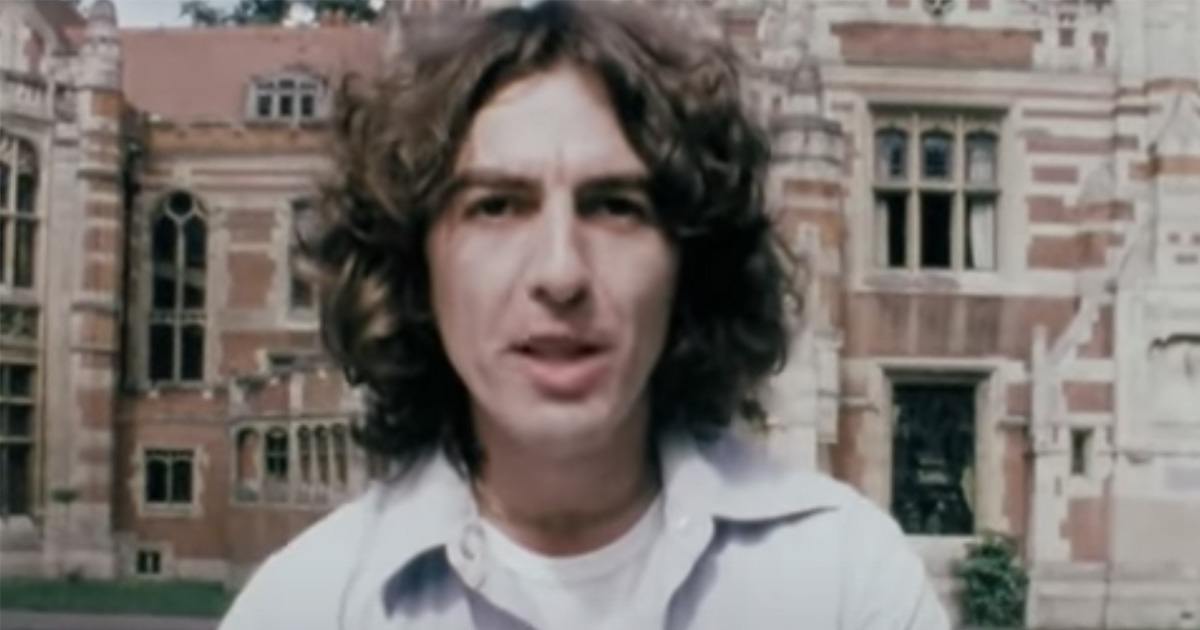 His interest in Indian music and spiritual paths could be heard in many of his solo recordings, such as the smash-hit My Sweet Lord.
George Harrison – solo career
But many of his songs might have been on The Beatles records instead of on his solo albums, in a different world.
"Over the years I had so many songs mountain up that I really wanted to do, but I only got my quote of one or two songs per album," Harrison said.
"I would've had to record 100 Beatles albums just to get out the tunes I had in 1965. I was subtly held back by the others, it was just the way things happened."
Following his eight-year marriage to Patti Boyd, George Harrison married Olivia Harrison in 1978. That same year, the couple welcomed their son, Dhani.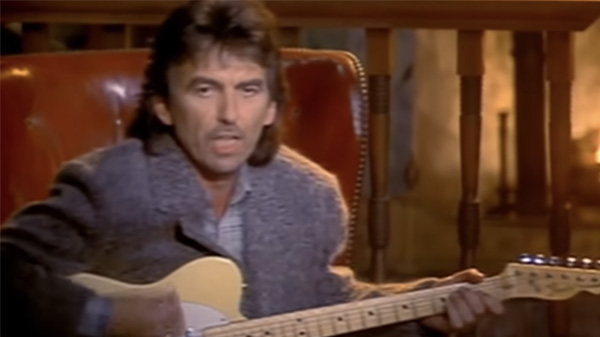 George Harrison moved on to doing charity concerts. He also joined the super group the Traveling Wilburys, together with friends Bob Dylan and Jeff Lyne, among others.
George Harrison – cause of death
In 2001, however, George sadly passed away at 58, following a lengthy struggle with cancer.
"I am devastated and very very sad. We knew he'd been ill for a long time," Sir Paul McCartney said. "He was a lovely guy and a very brave man and had a wonderful sense of humour. He is really just my baby brother."
George Harrison's legacy will forever live on through his music. Now, his son Dhani is making it in the music business.
Dhani Harrison was born Aug 1st, 1978 in Windsor, England. He was raised at the Harrison estate in Friar Park, Henley-on-Thames, surrounded by his father's music and his big interest for cars. Dhani went to school, but his musical career wouldn't develop until later.
Dhani Harrison
However, music was, of course, always a central part of home life. Dhani was an only child, and as such usually hung out with his parents. He was also great friends with Paul McCartney's children.
George Harrison taught his son how to make records from an early age – Dhani practically grew up in a recording studio!
"My mum said when I was a kid and someone asked me what my dad did, I said, 'He pushes buttons,'" Dhani Harrison explains.
"I think I'm most similar to Stella [McCartney] and Mary [McCartney]. I really relate to the way they've dealt with their circumstances – they're like big sisters to me."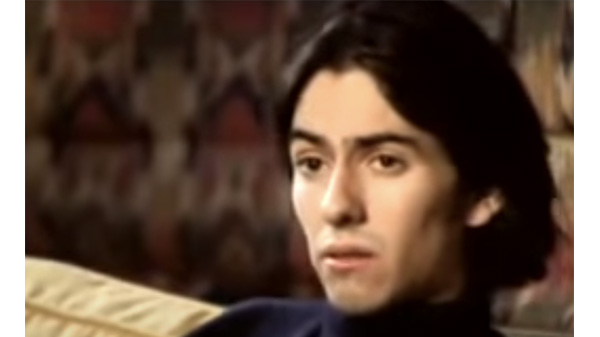 Just as Paul McCartney's children have grown out of their father's shadow – with Stella McCartney being a world famous designer, for example – Dhani knew at an early age that he had to do the same thing for himself.
Childhood at the Harrison's
That was especially important to him since he looked exactly like his father, with his long brown eyes, bold smile and thin cheekbones.
"My dad used to say to me, 'You look more like me than I do," he said.
Upon turning 16, he started getting tons of offers about modeling and acting, as well as various band requests and invitations to make appearances at celebrity events. This was precisely the thing he didn't want to do, since Dhani always wanted to go his own way. He didn't want to simply be known as "The son of George Harrison".
Dhani ended up in the middle of a battle, trying to prove to both the public and himself that he could do it on his own. He moved on to study industrial design and physics at Brown University, and later got his dream job with the McLaren design team.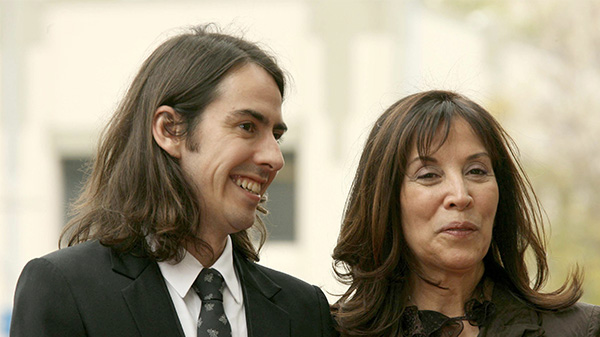 Then, when Dhani was in his 20s, he found out that his father only had months to live.
Keeping George's legacy alive
It changed everything, of course, but at the same time it also opened up his mind concerning what he actually wanted to do.
"I was in Staten Island in September, about five days after September 11, and the world looked like a pretty awful place back then. We could smell the burning bodies, for God's sake, being dumped in Staten Island, and my dad was being treated there for cancer. I was alone, I'd just finished university and it was really, truly awful", Dhani recalls. "
It was then I thought: "Well now I'm going to do what I want to do – music, something positive and strong.'"
George Harrison passed away on November 29, 2001, and the world morned the late Beatles guitarist, singer and songwriter.
It turns out George Harrison had one heartbreaking, but beautiful last wish for his son. He wanted Dhani to finish his last album, together with his great friend Jeff Lynne
In November of 2002, the twelfth and final studio album by George Harrison, Brainwashed, was released.
The late megastar was inducted into the Rock & Roll Hall of Fame in 2004, as well as being honored with a star on the Hollywood Walk of Fame in 2009.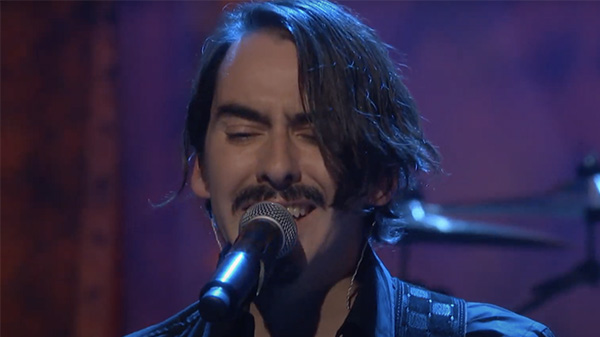 For Dhani's part, he has always wanted to preserve his dad's legacy as "a labor of love."
"It was incredibly emotional. My dad was my hero, my best friend," Dhani says.
Dhani Harrison – life
So, did Dhani Harrison pursue his own career in music? Yes, he did.
In 2001, he formed the band Thenewno2 with friend and filmmaker Oli Hecks, which ended up touring the United States. They released their debut album You Are Here in 2008. Since then, he's been involved in several music projects, including performing Beatles hits and also performing his father's music.
In June of 2012, Dhani got married to longtime girlfriend Solveig Karadottir, originally from Iceland. They married at Friar Park, outside the Harrison estate where he grew up. Both Paul McCartney and Ringo Starr attended. He'd been friends with Paul's daughter Stella all his life, and it was she who had the honor of designing Solveig's wedding dress.
George Harrison's music will forever be in our hearts. And luckily for the world, his son Dhani is keeping his beloved father's musical legacy alive.
Thank you for all the wonderful music George, we will always remember you with joy and love.
Please, share this story with friends and family!