Since Queen Elizabeth II died earlier this month at the age of 96, people have been mourning the long-reigning monarch all over the world. And of course, nowhere has that grief been felt more than within the queen's own family.
Over the past two weeks, the various members of the royal family have participated in the queen's funeral and other ceremonies, and have all had their own ways of expressing grief and paying tribute to Her Majesty.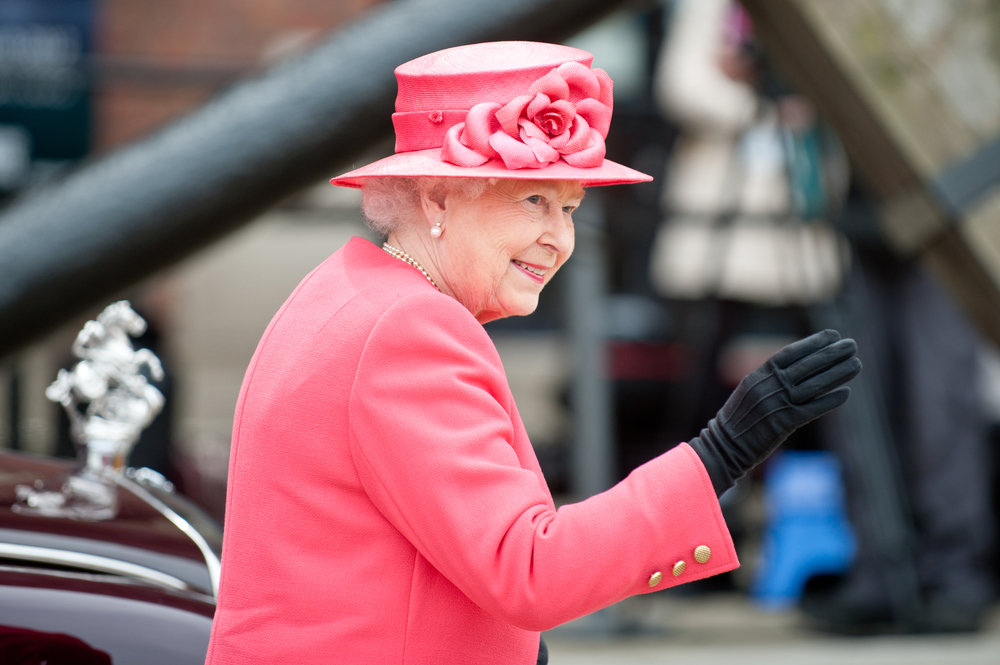 Some of those tributes were subtle and conveyed through fashion choices: both Kate Middleton and Meghan Markle were spotted wearing outfits and accessories that have a special connection to Queen Elizabeth.
Meanwhile, Princess Anne wore a military uniform, in what some royal insiders have viewed as a tribute to the late queen's legacy.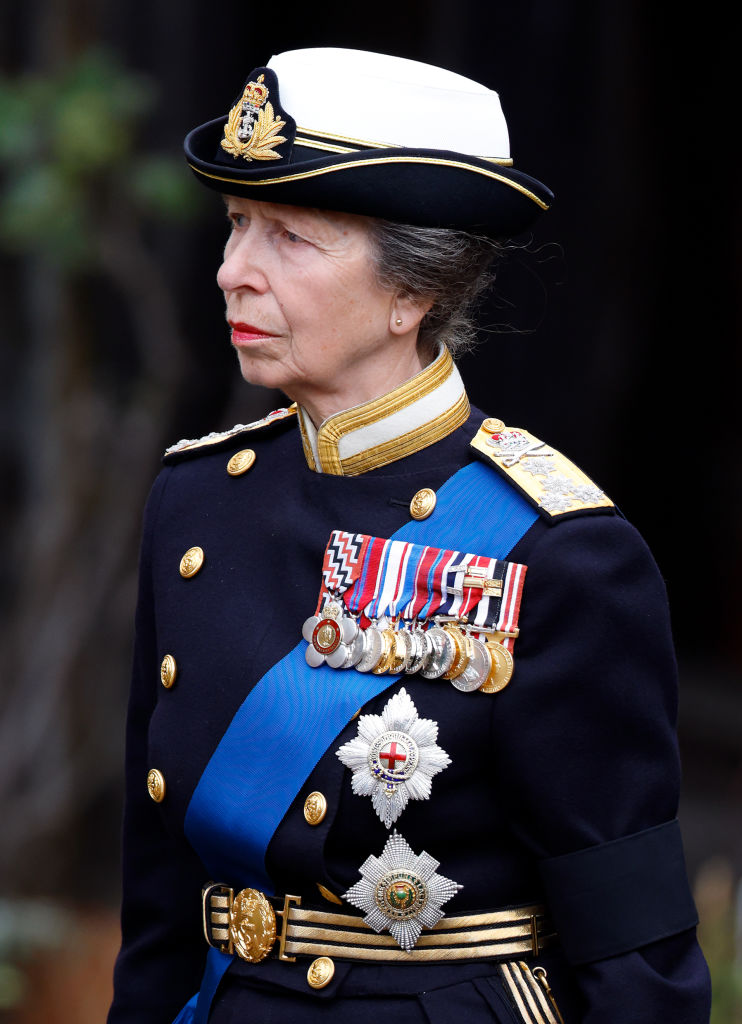 Princess Anne, the only daughter of Queen Elizabeth and Prince Philip, wore her Royal Navy ceremonial outfit at the queen's funeral on Monday.
The military uniform — including a navy blue jacket, a dress sword belt, and a tricorn ceremonial hat — was a striking look, and one many commenters noted was a stark contrast with the style of dress typically associated with women in the royalty.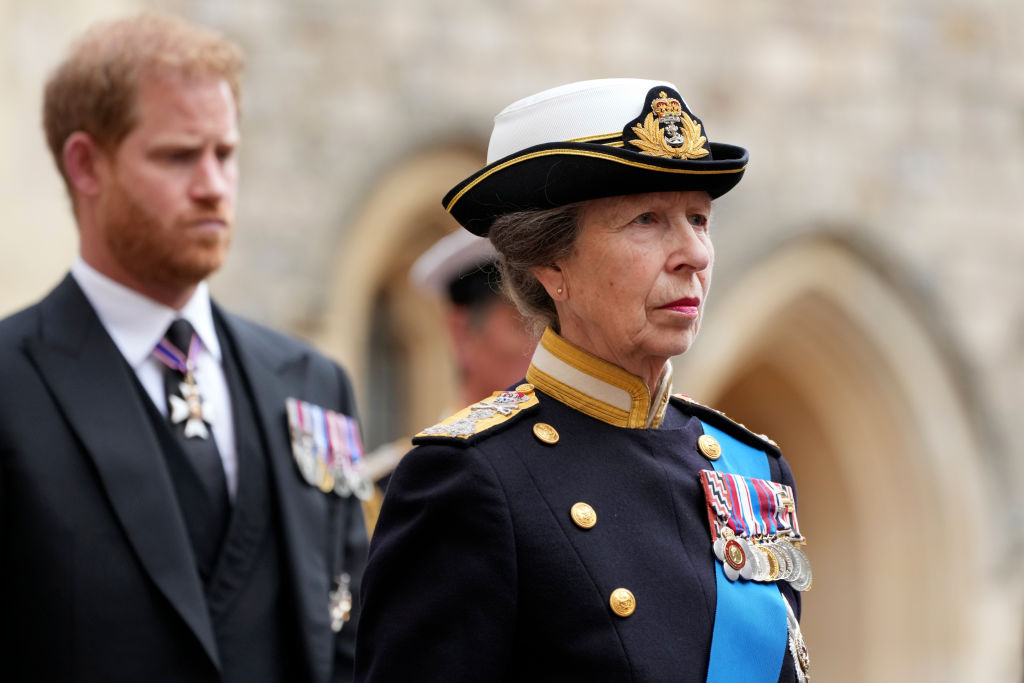 And for many, it was a fitting tribute to the legacy of Queen Elizabeth, who for decades was a powerful female figurehead in a male-dominated world.
"Anne looked empowered and elegant, but I also think she almost carried on that legacy of her mother being a woman in a man's world and rising to the challenges of that," royal style author Bethan Holt told People. "It was such a strong and refreshing alternative to that fairytale princess cliché."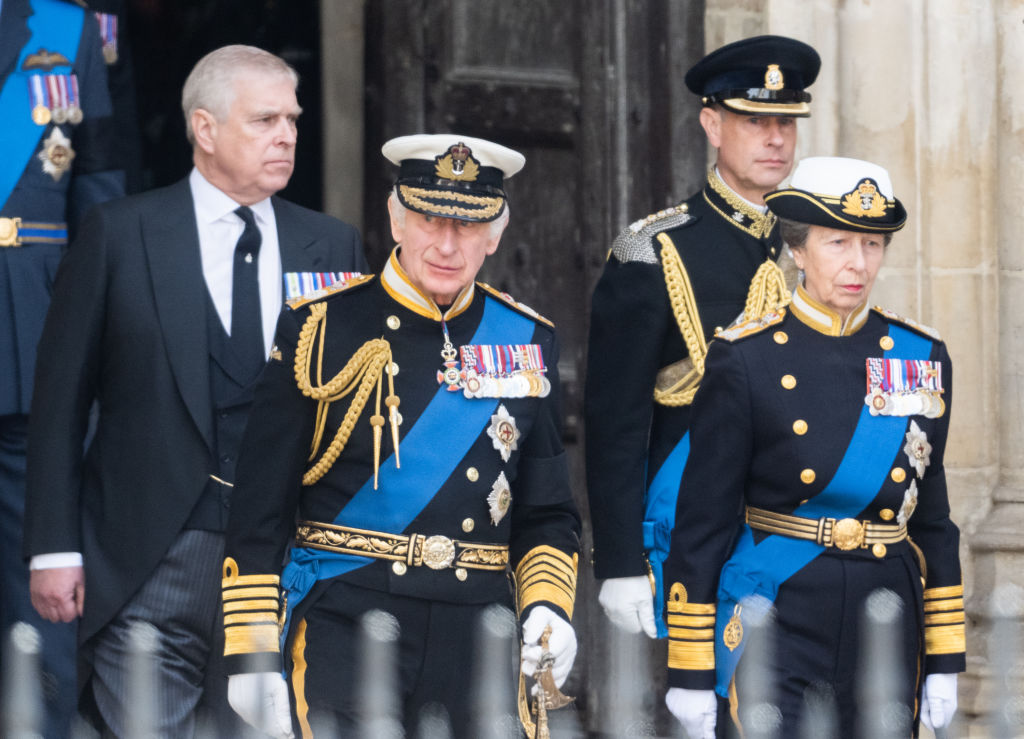 It also evoked familiar images of Queen Elizabeth in her own military dress during royal ceremonies throughout her reign.
"There was something very powerful about seeing a royal woman wearing uniform so proudly during the mourning period," Holt said. "It reminded me of those images of the Queen in her military attire during Trooping the Colour parades earlier in her reign."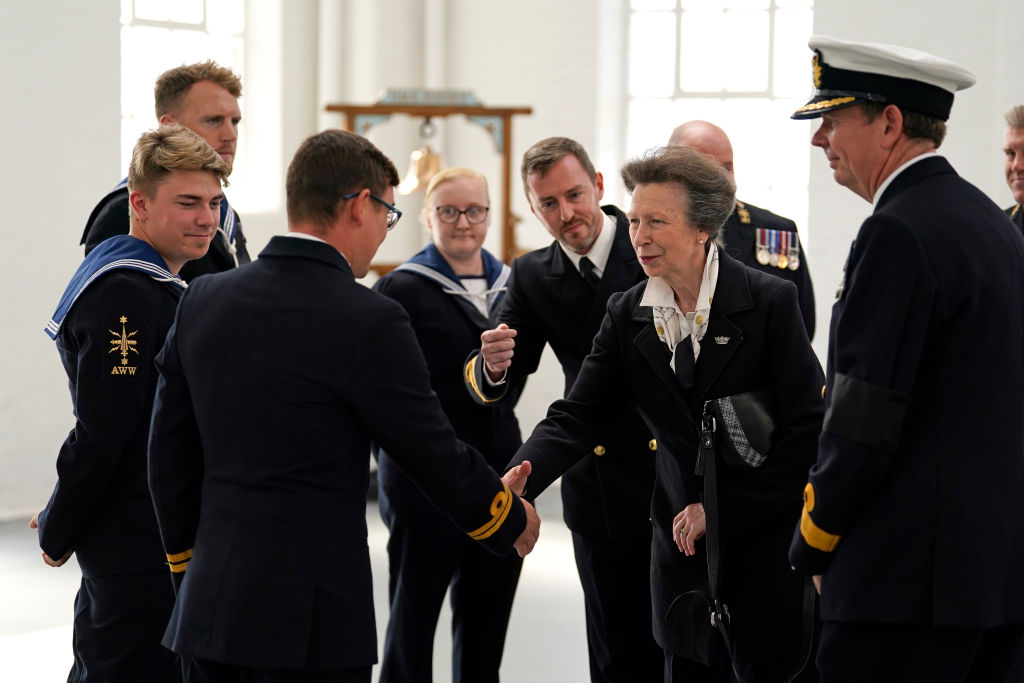 While Princess Anne did not serve in the military, as a member of the royalty she has received many military patronages and honors. She received the rank of Admiral in 2012, and on her 70th birthday received a promotion to General in the British Army and Air Chief Marshall in the Royal Air Force, according to People.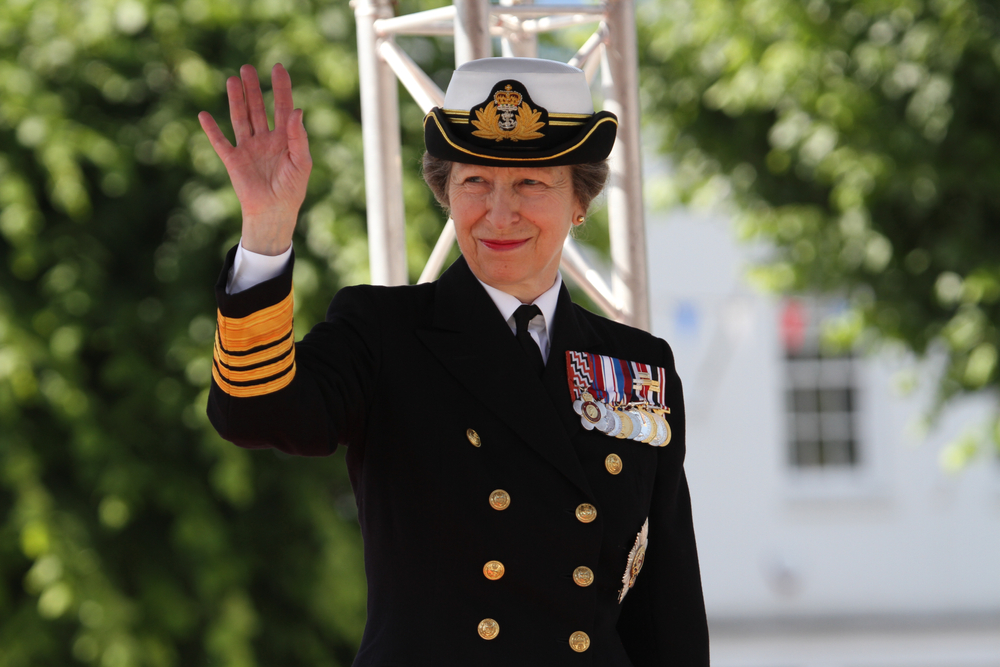 Her military dress also stood out because Prince Harry and Prince Andrew could not wear military dress during the queen's funeral.
While both men served in the military, royal protocol prohibits non-working royals from wearing military uniforms to ceremonial events, and they wore civilian clothing instead.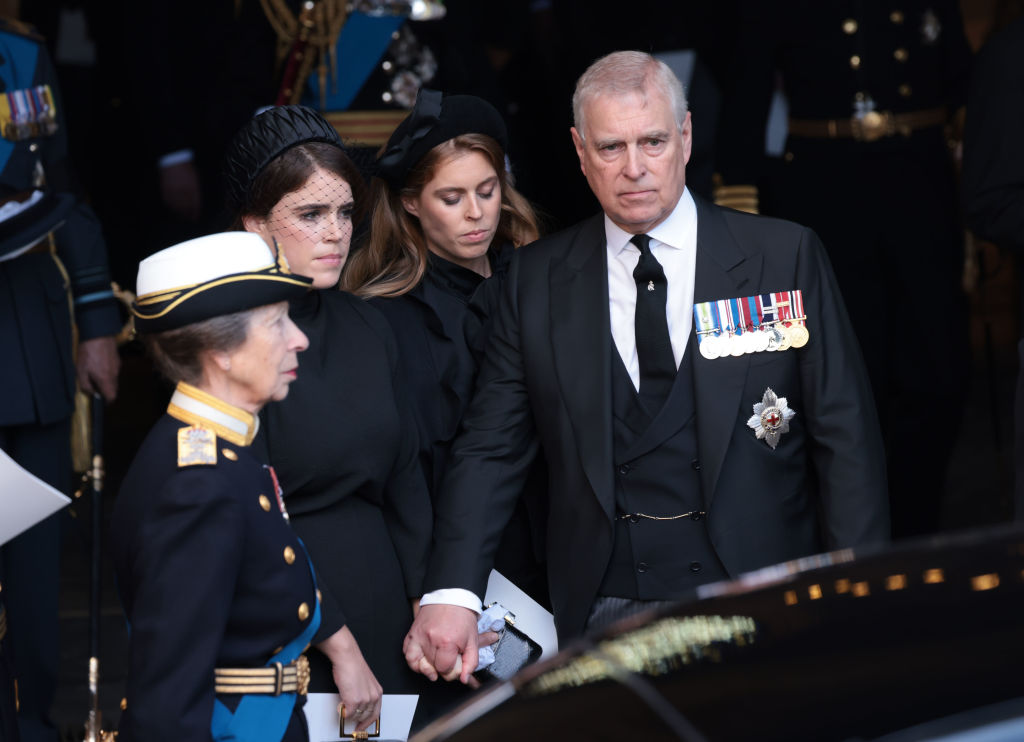 Anne has long been known as one of the more low-profile members of the royal family. She's one of the hardest-working royals, and is known for her sharp sense of humor, but has largely kept her personal life out of the tabloids, in contrast with many members of her family.
But over the past two weeks, she has been in the worldwide spotlight, taking on a prominent role in her mother's funeral proceedings. She was the only female member of the royal family to walk in the queen's funeral processions, accompanying Elizabeth's coffin to Westminster Abbey along with her three siblings.
She also flew with her mother's coffin from Edinburgh to London. In addition, Anne was with the queen during her final hours, according to an official statement from the Princess Royal.
"I was fortunate to share the last 24 hours of my dearest Mother's life," Anne wrote. "It has been an honour and a privilege to accompany her on her final journeys. Witnessing the love and respect shown by so many on these journeys has been both humbling and uplifting."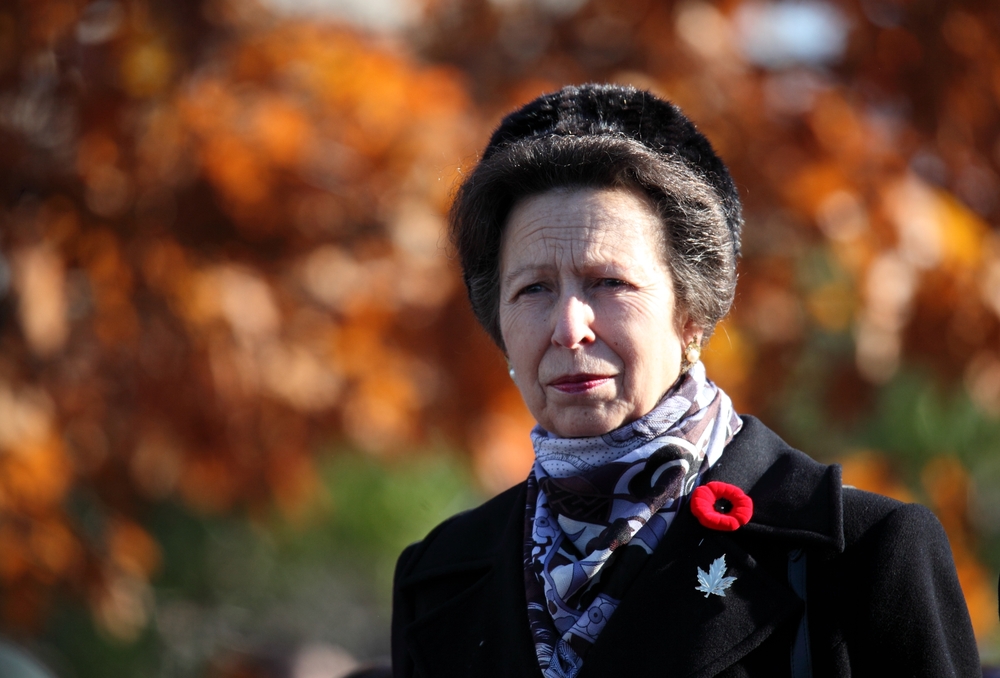 "We will all share unique memories. I offer my thanks to each and every one who share our sense of loss. We may have been reminded how much of her presence and contribution to our national identity we took for granted."
"I am also so grateful for the support and understanding offered to my dear brother Charles as he accepts the added responsibilities of The Monarch."
"To my mother, The Queen, thank you."
While Anne will most likely to continue her low-key lifestyle, it is possible she will have an even more important role in the royal family going forward.
After Elizabeth's death, her son and heir Charles became king. Anne and Charles have long been known to have a close-knit sibling relationship, and it's likely she will be an important confidante as he takes the throne.
In fact, Charles is believed to be planning a shake-up to longstanding royal protocol that could give Anne further responsibilities. It is believed he wants to amend the 1937 Regency Act, which deems the next four adults in the line of succession would act as the monarch's counsellors of state, stepping in for royal duties should the sovereign be indisposed.
But Charles wants to change that law to remove non-working royals like Prince Harry from his council, and replace them with working members like Princess Anne.
Rest in peace, Queen Elizabeth II. It's clear the late queen left a big impact on her children, especially Princess Anne.
Please share this story.