Having a good teacher is honestly a blessing. You will always remember teachers who were kind to you, and sometimes teachers are blessed with students who repay their kindness and dedication.
This Los Angeles teacher was given a shocking surprise by his students. One that he will surely never forget!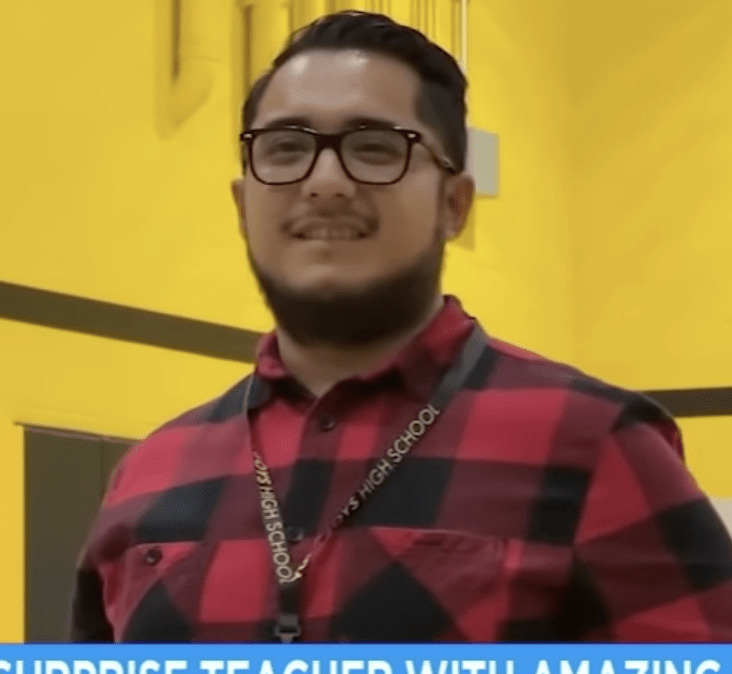 The students at Yula High School Boys Division share a special bond with their math teacher Julio Castro. Their teacher lives in Santa Clarita, and the private school he commutes to daily is located in Los Angeles' Pico-Robertson neighborhood.
And since he does not have his own car, he has no choice but to reply on public transport. "It is roughly two hours. It depends, if I miss my bus, I wait another half hour or an hour," Castro said, revealing his grueling daily commute to and from work.
And his students saw his dedication and decided to do something about it. They spent their summer raising money to help their favorite teacher get a car. They raised more than $30,000, collecting donations from several organizations including Galpin Motors and the nonprofit The Change Reaction.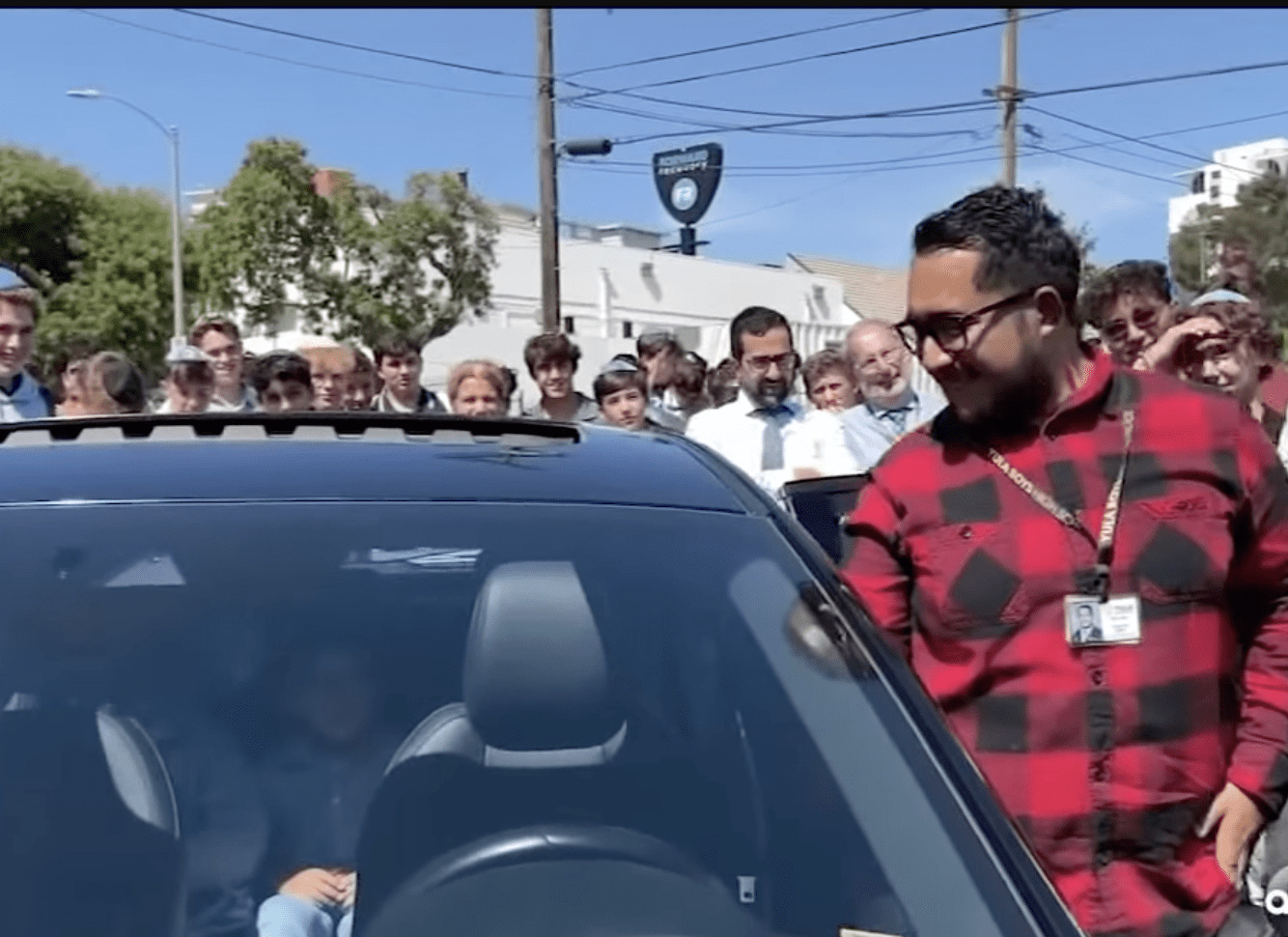 "He made sure I understood all of the material by sitting down with me during his lunch breaks and sacrificing his time after school where he could be getting to the bus stop going back home," his student Joshua Gerendash, a senior at the school said.
READ MORE
The students surprised their beloved teacher with a 2019 Mazda CX-3.
Castro was obviously taken aback by the surprising gesture and gift from his students. He said, "I feel surprised. I feel special. So thank you to my students. They are like my kids as well," said Castro.
He shared how the new car will enable him to spend more time with his girlfriend and kids because previously he would spend so much extra time on just his commute.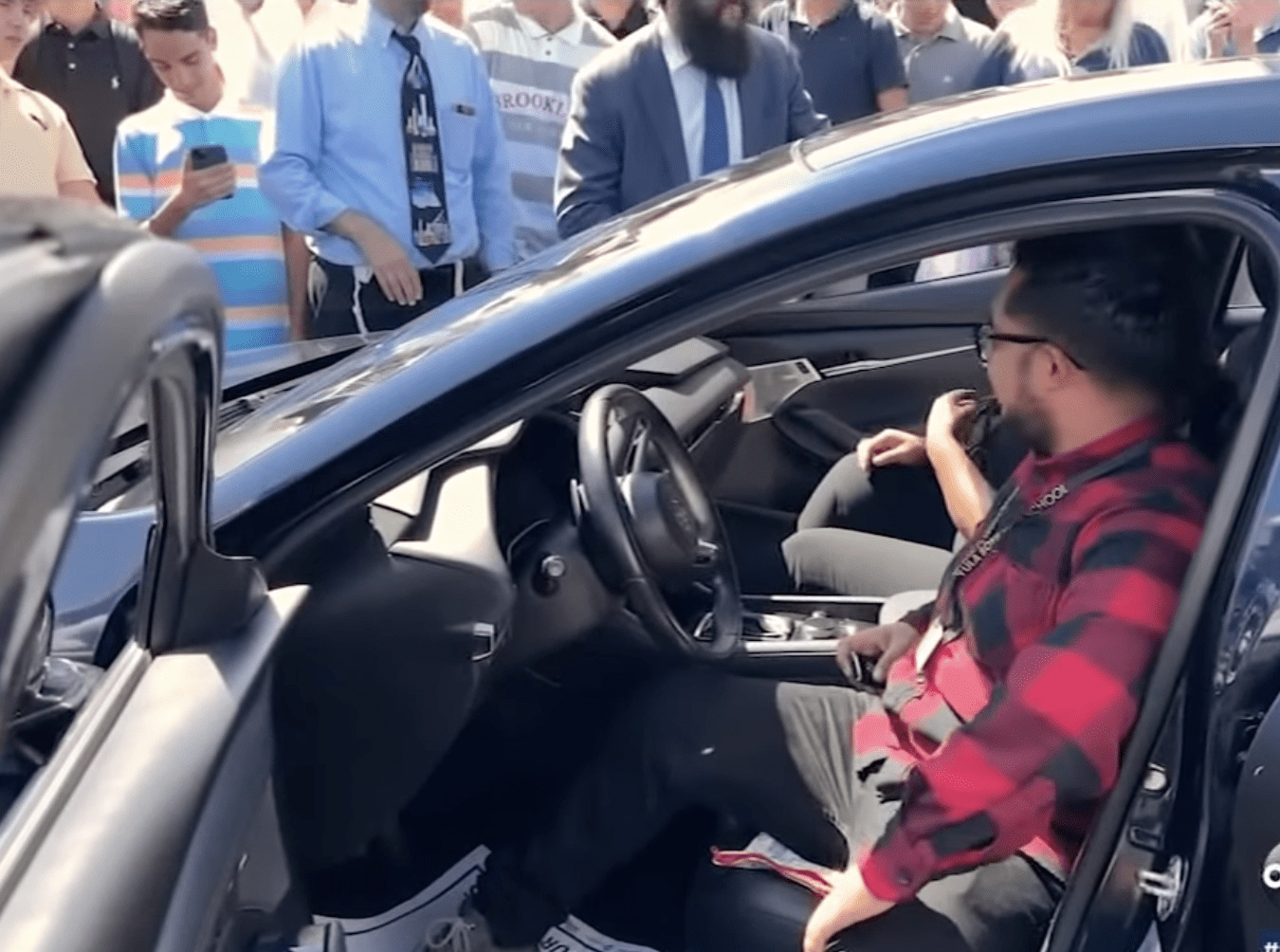 "Now that I have a car, I get to drop off my kids every morning. And then coming here with time to spare, I can use it on my lesson plans. Then on my way back, traffic is still bad, but I'll be able to make it for dinner," an incredibly grateful Castro said.
To take worries off of his shoulders completely, his students also made sure to get Castro car insurance as well as gas for a year!
What an amazing gesture by these young men for their beloved teacher. They saw how hard he worked for his students and decided to pay him back!
Share this inspiring story to remind others about the importance of kindness.