Billy Joel was one of the most influential American musicians of the 1970s and his star power has continued to burn ever since.
Now, his daughter Alexa Ray Joel is all grown up and it looks like she's having a successful career in her own right.
This is her today at 34, and wow does she look like her father!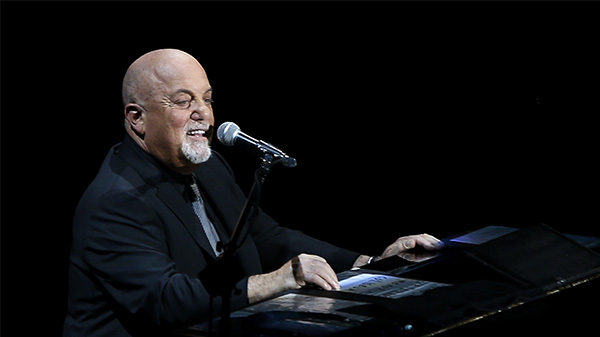 William Martin "Billy" Joel was born on May 9, 1949 in the Bronx, New York to parents Howard and Rosalind Joel. The family moved to Levittown on Long Island shortly after his birth, and Billy Joel started playing the piano at an early age.
Billy Joel
His dad Howard was already an accomplished classical pianist, and since Billy started playing, and playing well, his mom Rosalind pushed him toward studying the captivating instrument.
Billy Joel's teenage years were all about music. At the age of 16, before he could drive, he had already been in three different bands.
In 1963, he joined The Echoes, who later became known as The Lost Souls. Four years later, he joined Long Island-based band The Hassles, with which he recorded two albums for United Artists.
Billy Joel would even go on to dabble in what some would term 'heavy music'. In 1970, he formed the heavy metal band Attila, together with The Hassles' drummer Jon Small. The duo dropped one album with Epic Records.
That was the start of what was going to be some of the more horrifying years of his life.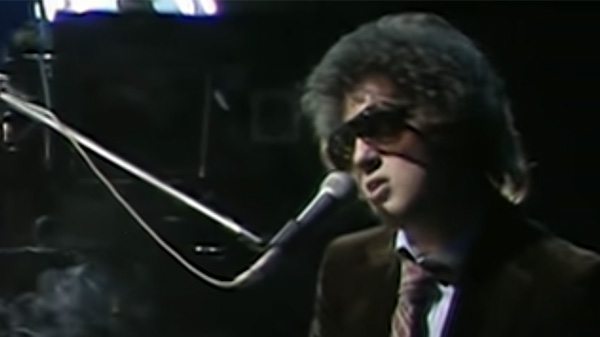 Upon the release of their album, the record company wanted Billy Joel to dress up like a barbarian, surrounded by chunks of raw meat.
"I knew that was going to haunt me all my life," he told The Week. "I thought it was a horrible idea. But the guys from the record company are going, 'No, this is a great idea,' and the art director's saying, 'Oh, it's going to be fantastic.' I said, 'This is stupid and I feel like an idiot.' I was right."
Traumatic period
In the aftermath, with other weights on his mind, Billy Joel tried taking his own life. As per the man himself, he drank a bottle of furniture polish.
"I was suicidal. I was 21. It's a tough age," he said.
"A relationship with a girl had ended and I was devastated, and I just figured the world didn't need another failed musician. You take yourself so seriously—you've got your head so far up your a– you can't see straight."
Fortunately, Billy Joel made it out alive, and his career would soon get back on track. Actually, he quickly rose to fame with his musicianship, turning into a star.
In 1971, he was picked up and signed his first solo record deal. He toured the world with his band and in 1972, Billy Joel was signed to Columbia Records by the legendary Clive Davis. There, he recorded the album Piano Man in Los Angeles.
The single with the same name, Piano Man, became a huge success. The song became a top 20 single, the first of his career, and the album sold gold.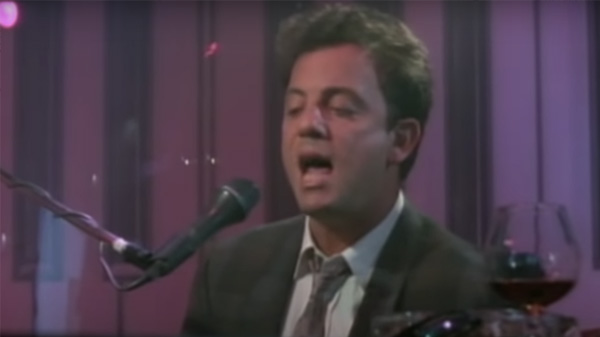 Billy Joel gained national recognition, touring the country and selling out the famous Carnegie Hall in his home state of New York. It didn't hurt that he'd also written the classical song New York State of Mind, which gained plenty of recognition both at the time and also later in life.
Billy Joel – career
In 1977, Joel released The Stranger, in collaboration with well-known producer Phil Ramone. The album was a huge success and well-received by critics. Rolling Stone Magazine even ranked the album at number 67 on its 2003 list of the 500 greatest albums of all time.
From the time of its release in 1977, until 1985, The Stranger remained Columbia Records' biggest-selling album.
The song Just the Way You Are was on the album, and it turned out to become Billy Joel's first big award-winning hit. In 1978, it won two Grammy's for Record of the Year and Song of the Year. At the same time, he'd released the album 52nd St, which became his first No. 1 album.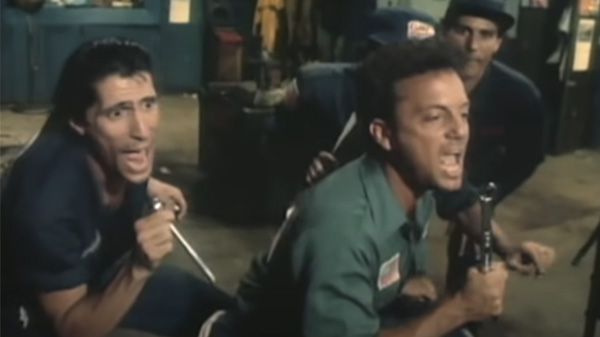 From that point, Billy Joel was a certified superstar. He would go on to release several albums and famous songs such as Uptown Girl (1983), We Didn't Start the Fire (1989), touring the world and playing alongside Hall of Fame artists like Bruce Springsteen and Paul McCartney.
Billy Joel – Christie Brinkley
At the same time as he produced hit song after hit song , Billy Joel also fell in love with model Christie Brinkley. They met in the Caribbean paradise of St. Bart's in early 1983, and Billy Joel tried to impress her right away.
"I tried to look like me on an album cover. I gave it every angle I could," he recalled in an interview with Rolling Stone.
However, it didn't work the first time. Instead, at a local piano bar on the island, Joel got her attention while playing the piano.
"The music was the key to the introduction," he said "She sat down and started singing, too."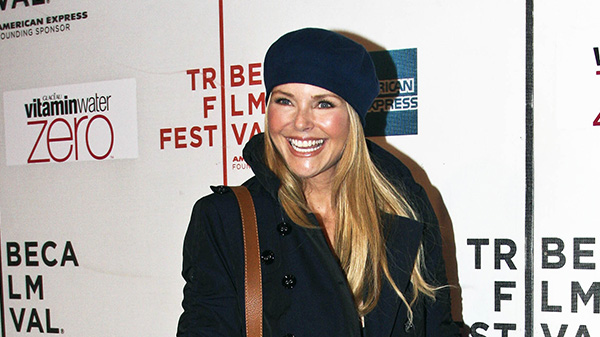 When Christie's ex-boyfriend passed in a tragic car accident shortly following the two meeting in the Caribbean, Joel reached out to her.
They established a friendship and began dating soon after.
Daughter Alexa Ray Joel
In 1985, Billy Joel and Christie Brinkley tied the knot on a yacht in New York Harbor. And, later the same year, the couple welcomed their first daughter, Alexa Ray Joel.
Today, Alexa is 34 years old, and she sure has followed in both her parents' footsteps.
It only requires one short moment of listening to her music to imagine where she got her love of music from.
Not only that, but doesn't she really look a lot like her beloved father!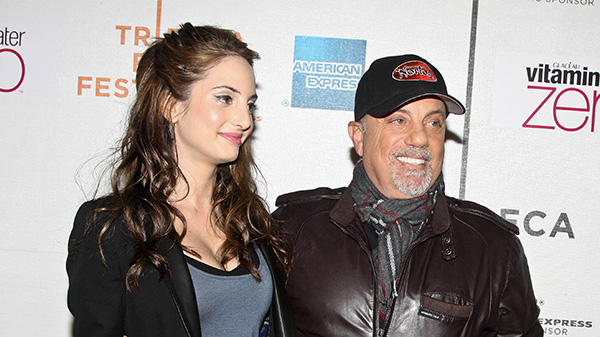 Alexa Ray Joel was born on January 1, 1986. Her parents, Billy Joel and Christie Brinkley, lived together with Alexa on Long Island. For her, it didn't matter that she had parents that were superstars in their respective fields.
According to herself, she had a childhood like any other.
Alexa Ray Joel's childhood
Alexa credit her parents for raising her with manners and setting her on the right path in life as a young girl.
"I was raised in a pretty old-fashioned way, believe it or not," Alexa Ray told Closer. "Literally, if I didn't say 'please' and 'thank you' to the waiter I'd get a little [tap on the shoulder], 'You have to say please.'"
Of course, music was a big part of Alexa Ray Joel's life growing up. Her Rock and Roll Hall of Fame and Long Island Music Hall of Fame father Billy Joel sang nursery rhymes to her on the piano. Later on, she would learn the piano as well.
However, when Alexa Ray was eight years old, her parents went through a divorce. For many children, a divorce can be rough and sometimes lead to destructive behaviour in the long run.
But Alexa Ray Joel says it didn't make her become a rebellious teenager.
"I hear how Drew Barrymore grew up going to the bars — I was never allowed," she told Closer. "I was sheltered."
Music at home
Even though her parents divorced, Billy Joel and Christie Brinkley made sure that their daughter had the best childhood possible. At age 11, she started taking classical piano lessons, which she continued doing for five years. And she probably had some private lessons at home as well.
"We would sit around and play music," she said. "[Dad] would play piano, I would sing 'Sound of Music,' and mom would dress me up. I just had so much fun with them that I never got into the crazy party scene."
"My best memories growing up are of putting on musicals with my mom and dad. "Both of them are real hams; it was like vaudeville in East Hampton."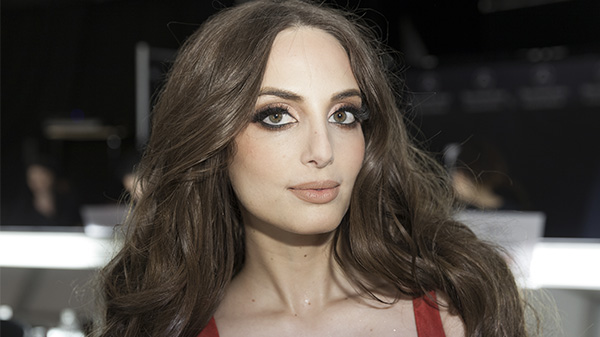 Upon turning 17, Alexa Ray attended a workshop at Berklee College of Music, which made her even more interested in performing and singing.
Alexa's career
She later enrolled at New York University as a musical theater student, but whilst still in her freshman year, she decided to take a leave of absence to focus on launching her own career as a musician.
Sure, Alexa Ray was a really talented singer and performer in her own right. But it was almost inevitable not to compare her to her father regarding music, and she knew it. She was a late bloomer, which led to Alexa needing a little extra time to get comfortable in her own skin.
"I mean, obviously, my parents are kind of a big deal so there was a lot of pressure there for me to kind of be seen in my own light and pave my own way,", she said.
She still lives close to her parents, with all three of them owning homes in Sag Harbor, New York.
While her father was making sweet music, Alexa Ray Joel started her own career.
In 2005, she assembled her own band and toured all over the US the next year. She released her first independently distributed EP in 2007 and played big festivals like Bonnaroo Music & Arts festival and the New Orleans Jazz & Heritage Festival.
Performed together
Her father was always there supporting her.
"I learned about embracing all different genres as opposed to just getting attached to one. I just learned so much from him. He's like a musical encyclopedia."
Since both father and daughter were great talents in music, of course they had to perform together. Alexa Ray Joel has been on stage guest starring at her father's concerts for many years. For example, she's done duets together with Billy Joel on the classic New York State of Mind several times.
Alexa Ray released a few more songs, but at the same time, she's also very much into fashion, just like her mother.
"With Alexa, she was always a girly girl," mother Christie Brinkley recalls. "When she was little, she just wanted to wear dresses and big giant ribbons in her hair. And it carried through,"
Career in fashion
Alexa Joel has been involved in several fashion events in New York, performing as a singer and also interviewing celebrities and designers.
In 2008, she was also on the cover of BELLA Magazine's Beauty Issue.
"I don't like the idea of fashion having to be something you have to follow. You have to dress to empower yourself. That's what it's all about," Alexa said about her style of fashion.
Sure enough, Alexa Ray Joel is all about fashion and empowering yourself.
In 2010, she decided to undergo nose surgery. A couple of years later, US Weekly ran a piece on her "new sexy look", which got people debating if she'd extended this to more surgeries.
Rumors of plastic surgeries
Alexa Ray Joel took to Instagram to tell the truth, criticizing US Weekly for running the piece.
"The continuously-circulating rumors that I have had extensive 'face-work' and undergone breast-augmentation surgery is simply and entirely 100 percent false," she wrote on Instagram alongside a photo. "The only thing I have ever had done is my nose, which I have always been completely candid, honest and open about."
Joel also wrote that she wished the press would focus on her music — not her appearance.
"Obviously, I'm going to look different. It's called 'growing up'!" she wrote. "I'm very sorry to disappoint everyone who wants to believe that I have had multiple surgeries, but that just simply isn't true."
Alexa Ray Joel is now 34 years of age. And she – like she always has – looks stunning!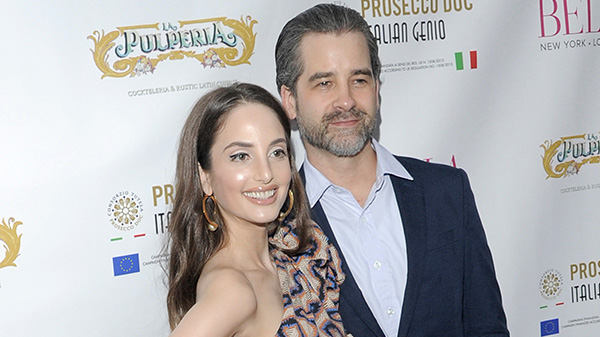 So what about her love life? Well, Alexa Ray Joel was supposed to be married this year. Sadly, the COVID-19 pandemic put her marriage on hold.
Alexa Ray Joel – relationship
Alexa Ray Joel has been engaged to Ryan Gleason since late 2017. Speaking about her son-in-law in 2017, Christie Brinkley hailed Ryan as a wonderful man.
"I totally approve. Nicest guy, real sweetheart," she said. "He just gets her, and I see him sort of looking at her in that special way. It's sweet."
Ryan Gleason is a restauranteur, involved in several restaurants in New York City. Through Instagram, both him and Alexa Ray Joel constantly post pictures of each other so their fans get to see the love they share.
When they got engaged, Alexa Ray posted a picture on Instagram of a beautiful engagement ring, telling the world about the wonderful proposal.
""So I was completely taken off-guard, dumbstruck, and shell-shocked- and FOR ONCE in my life, I had absolutely no words, and I couldn't speak," wrote Joel. "I just kept staring at this ridiculously exquisite ring — and he was just hysterically laughing at me!!!"
She continued:
"He said to me: 'Before I met you, my world was in black and white. You colored it in between the lines.' It was the most beautiful thing anybody's ever said to me. How could I possibly say no to that?!?!"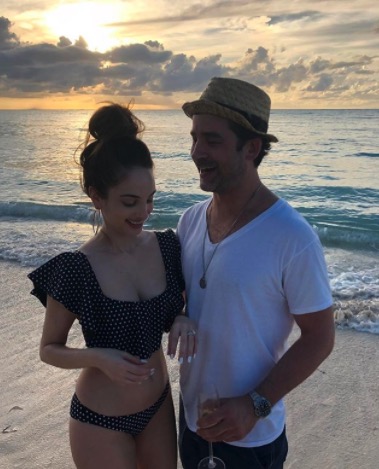 The couple were supposed to get married in 2020. But then the COVID-19 pandemic happened, forcing the couple to move the wedding.
"Everything's on hold right now," Christie Brinkley told Extra in March.
Alexa Ray Joel today
Alexa Ray Joel and her fiancé Ryan Gleason have plenty of things to do now that they're not planning the wedding. She has her parents living close by, and we hope the family still hangs out as Alexa outlined earlier.
So what is she up to now, since many events have been cancelled in the midst of the pandemic?
Well, it looks like she's back in the studio, and maybe, if we're lucky, we will soon see another daughter-father song featuring Alexa Ray and Billy Joel.
'"She has all her music equipment in New York. She's been working on some recordings, so she's been hesitant to leave all of that," mother Christie told Extra.
We're so happy to see that Alexa Ray Joel is following in her father and mother's footsteps. We wish her all the best in the future!
Please, share this story with friends and family.