Donald Sutherland has starred in more than 150 films and TV series over his career. Despite that – and the fact he's now 85 years of age – he continues to work as hard as ever for his passion of films.
Of course, he isn't the only member of his family to enjoy a great career in show business: his son is also a certified star in Hollywood.
Few actors can steal the stage without being in the central role. One who can, on the other hand, is Donald Sutherland.
The Canadian actor's been in the business for more than 60 years, playing parts big and small in both TV series and films, working with some of the biggest stars on the planet.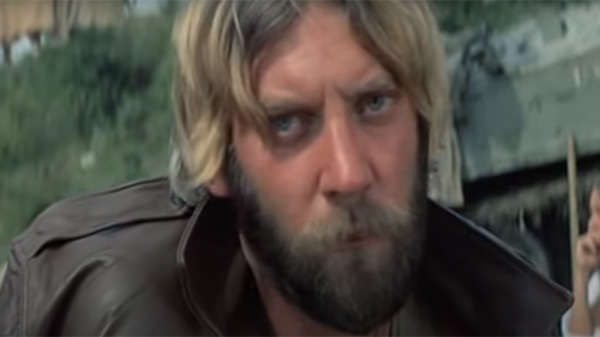 But it's not only Donald Sutherland who is a star in his family. Both his son, Kiefer Sutherland, and granddaughter, Sarah Jude Sutherland – among other family members – have shown themselves to be top class actors.
Donald Sutherland – childhood
Donald Sutherland has turned out to be one of the greatest actors to come from Canada. However, his childhood wasn't easy.
Donald had polio as a small child, and even spent fourth grade at home because of rheumatic fever. He admitted that as a child he was death-obsessed.
"I was somewhere between 6 and 10. I was obsessed with not knowing what happened after you were dead," Sutherland told GQ. "
"And I sat or kneeled for a whole day with my head against the wall, trying to figure it out. But I couldn't, and I just said, 'Okay.' And then it was nothingness. Like Woody Allen says, 'I'm taking a change of underwear just in case.' So, you know, I have no God."
Things didn't exactly get better when he became a teenager – Donald was reportedly tall and had big ears, which led to his classmates calling him Dumbo.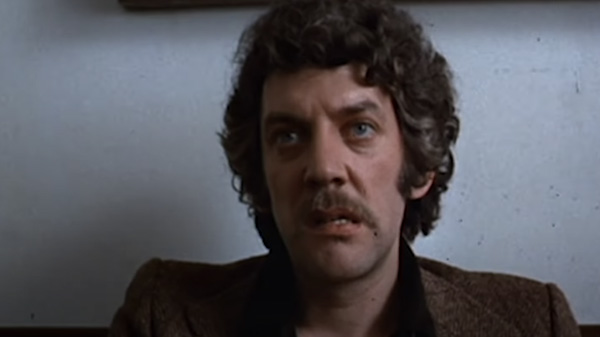 Upon turning 16, Donald Sutherland had a heartbreaking question to ask his mom.
"And I went to her and I said, 'Mother, am I good looking?'", he told 60 Minutes. "And my mother looked at me and went, 'Your face has character, Donald.' And I went and hid in my room for at least a day."
Donald Sutherland – first roles
Understandably, Donald Sutherland was insecure when he was to start college. Following graduation from Bridgewater High School, he moved on to study at Victoria University and later at the University of Toronto.
It was at this point in his life, Donald came upon exactly what he wanted to do. He acted in several plays in college, and in the early 1960's, he started to get some work in television and in movies.
It seemed like he had a fantastic ability to act from the start, right from his first audition.
"The writer said, 'You did such a terrific job'. And the producer said, 'We thought you were really wonderful. We all wanted to call you together to explain to you why we weren't casting you,'" Sutherland recalled.
"And he said, 'No. No. No. I mean, we have to– the reason why we're not casting you is because we've always thought of this fellow as a kind of — a guy next door sort of guy. And to be absolutely truthful, we don't think you look like you ever lived next door to anybody.' No. But it's the story of my life, you know".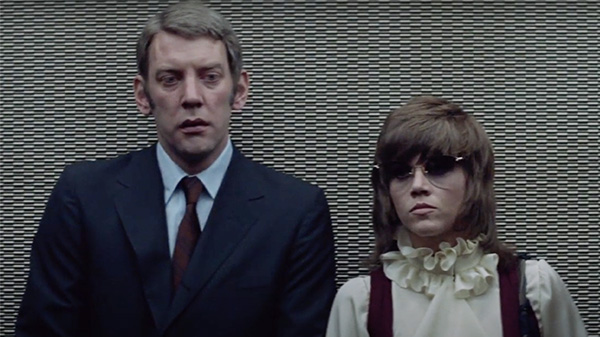 The story of his life might well have been that someone else would get the job, but throughout his career, Donald Sutherland went on to land a great deal of work in show business.
Big breakthrough
He first had two roles in Castle of the Living Dead (1964) in the same scene, playing the parts of a soldier and a witch. In that, he acted alongside Hollywood star Christopher Lee.
Following a couple of minor roles in television and movies, Donald Sutherland would soon get his breakthrough. At the time, he was married to 1920's child actress Lois Hardwick, but in 1966 he met his second wife and got a major role.
Coincidentally, his big ears became a thing to be noted again. However, this time, it was Donald Sutherland who got the last laugh.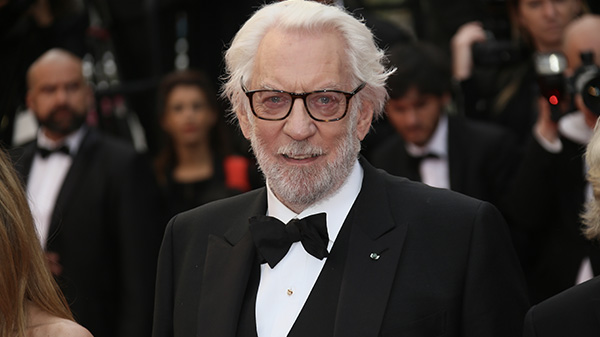 Sutherland's role as Vernon Pinkley in the World War II Dirty Dozen, wasn't supposed to be big. That all changed, though, when one of the lead actors told director Bob Aldrich that he didn't want to do a specific scene.
"And Bob Aldrich looked at him like that. Then, he went, 'You with the big ears, you do it.' I don't think he knew my name. But I, you know. It changed my life," Sutherland said.
Donald Sutherland – M*A*S*H
The role in Dirty Dozen gave Hollywood producers the opportunity to see the star potential in Sutherland. After a few short years following his appearance in the film, Sutherland got another role that would take him to the higher levels of celebrity life.
In 1970, he starred in the movie M*A*S*H, which later became a huge franchise. The movie was hailed by the viewers, reflected in the box office results.
At the time there wasn't the same PR machine around movies and movie stars as there is today, but it didn't matter regarding M*A*S*H.
Speaking to Esquire, Sutherland said his reaction when the film opened was overwhelming.
"I remember going up to the theater in New York at eleven o'clock in the morning on the first day M*A*S*H opened," he recalled.
"These were the days before advertising, and the only word of mouth was from one screening in San Francisco two months earlier. We went to the theater early to see if it was going to sell any tickets. The line was twice around the block."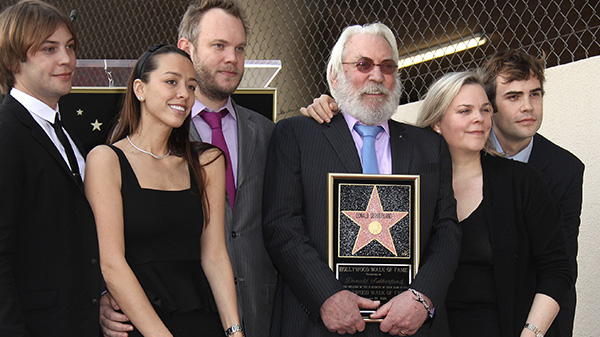 That same year, in 1970, Sutherland also got a role in Kelly's Heroes. It pretty much made him an icon in Hollywood, because of all the odd roles he was getting.
Donald Sutherland – career
Having odd roles, however, doesn't have to be a bad thing. For Sutherland, it was a way forward, as he took new steps in order to play new roles.
His career spans over 50 years, and still to this day the now-85-year-old has proven himself to be a great actor. Throughout the years, he's been working with some of the biggest names in film.
He both co-starred with Jane Fonda in Klute (1971) and played in Robert Redford's Ordinary People in 1980.
In 1990, he played alongside Helen Mirren in the biopic Bethune: The Making of a Hero, playing the Canadian physician Norman Bethune. Donald and Helen played a married couple, and in 2017, they did it once again in The Leisure Seeker.
"She's extraordinary. I've worked with two women who, more than anyone else, have impressed me with their genius: Helen Mirren and Jennifer Lawrence," Sutherland said.
"The intelligence, wit and capability those two have is breathtaking. I love Helen in every respect, in how she conducts herself in a press conference or an interview. Everything about this business, Helen does to perfection."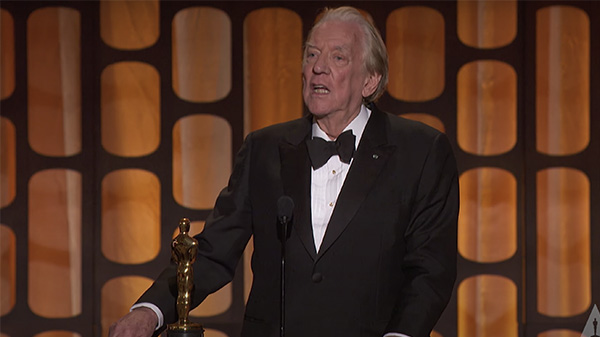 One might think Donald Sutherland's house should be full of Oscars and other big awards. But the truth is he hasn't won that many at all.
Honorary awards
Sutherland has been nominated for a Golden Globe seven times, winning two, but he had to wait until 2018 to get the wonderful golden statue. Ultimately, he received an award that meant even more than being solely for his performance in any one movie.
He was awarded the "Honorary Award" by the Academy for his life-long contribution to film.
"We were shooting Trust and my wife [Francine Racette] and I was sitting at the balcony of this little hotel room right by the Piazza del Popolo, it was beautiful. The phone rang, I usually don't pick up the phone from numbers that I don't recognize, but I picked it up and said 'hello', and it was the Academy calling." Sutherland recalled.
"He said 'I'm calling to congratulate you.' He spoke with my wife and we sat there, and then she turned and looked at me and said 'we are going to have to lose weight."
In January of 2011, Donald Sutherland was also honored with a star on the Hollywood Walk of Fame.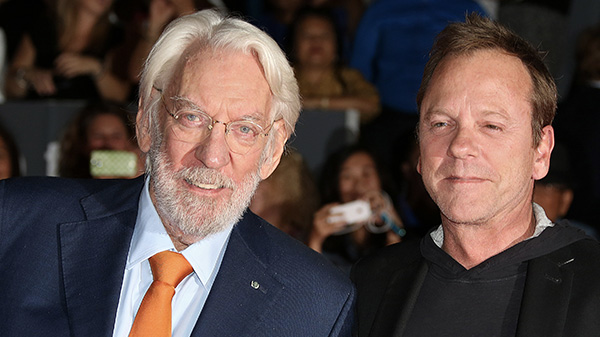 Together with second wife Shirley Douglas, who tragically passed away in April earlier this year, Donald Sutherland had twins Rachel and Kiefer Sutherland (born in 1966).
Donald Sutherland – family
Rachel's worked on several TV productions and Kiefer's proven himself to be a great actor.
Growing up, however, they didn't know much of what their dad was doing.
"I was to young to go watch my father's films in the cinema," Kiefer Sutherland told The Hollywood Reporter. "By the time I hit 20, VHS was available and a friend of my fathers had a lot of his films. In three days I watched Don't Look Know, Klute, M*A*S*H, Kelly's Heroes, 1900 and Fellini's Casanova. It was such a wide spectrum of characters, and I remember calling him up and I felt really badly that I grew up not knowing what a profoundly special actor he was, I felt horribly guilty of that. As a young actor, I had never known or seen another actor who've done characters so diverse either."
Incredibly, Kiefer and Donald – son and father – starred together in the 2016 film Forsaken.
"I don't think I've never been that nervous making a film, I confessed that to him the night before we started shooting, and he confessed the same thing back," Kiefer said.
"It was the most amount of time I've been able to spend time with my father since I was three, that alone was worth the price of admission."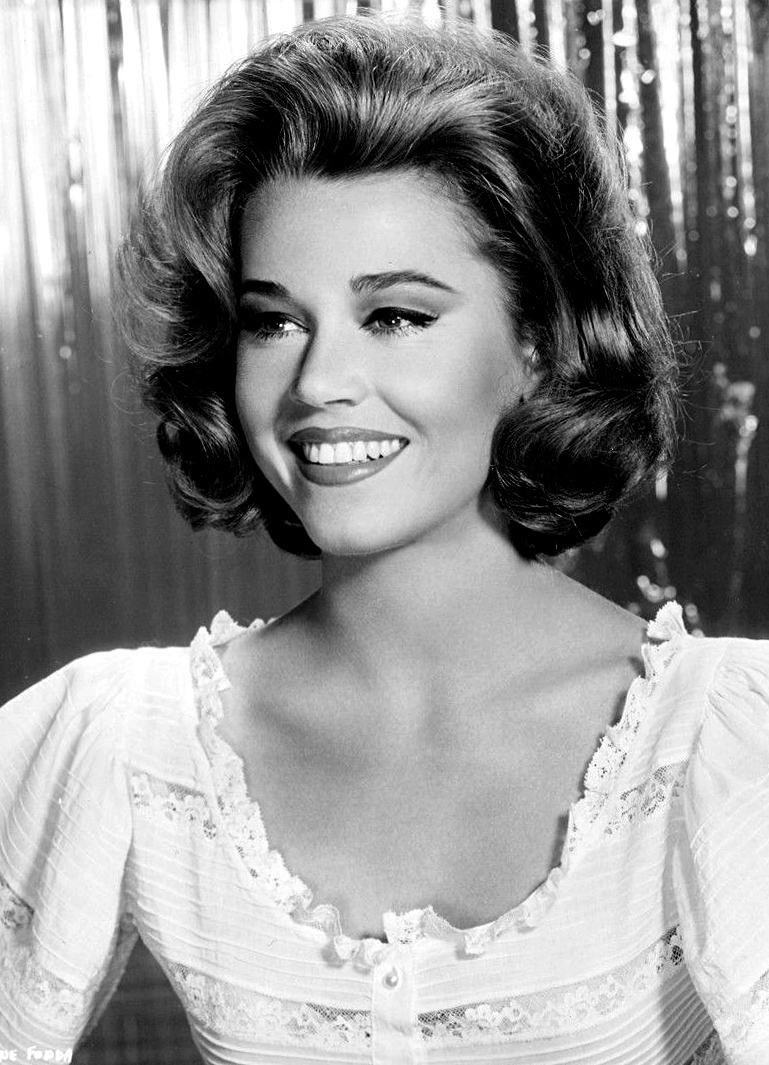 While married to Shirley Douglas, Donald Sutherland was reportedly involved in a secret affair with Jane Fonda in 1970, while they worked together on the thriller Klute.
"We'd already been cast but had not started shooting. And one day, [Fonda] made it very clear, via a somewhat provocative suggestion, that I should come home with her. And I just said, [pause] 'OK,'" he said.
Jane Fonda affair
Speaking to Rolling Stone Magazine, son Kiefer recalled the time when his father had the affair with Fonda.
He confirms that he didn't know anything.
"No, but he'd probably say, 'I fell in love,'" Kiefer Sutherland said.
"I understand that. People do. And when they're falling in love, they believe in everything so strongly and passionately, this kind of heightened experience, that it's very hard to judge somebody for it."
Donald Sutherland remains one of the most hard-working people in Hollywood, having starred in over 150 movies and TV-series.
So when will he stop working to simply enjoy a life in peace and quiet?
"I do imagine it, it's called dying and I try not to imagine too much," he told Reuters.
"I can imagine being dead but then I think about my wife and I don't ever want to leave her."
Donald Sutherland is a true Hollywood legend, and we love to see that he's still working and giving us wonderful performances in films.
Please, share this story with friends and family.