The Beverly Hillbillies became a huge success in the 1960's with its many timeless characters, one of whom was Irene Ryan as Granny Daisy Moses.
But what happened to her following the show? This is the story of the wonderful woman that became something of a granny to the entire American population.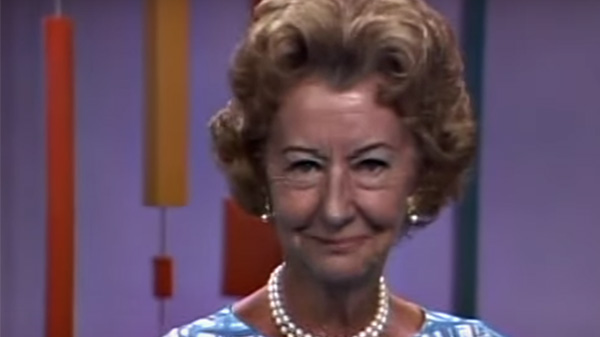 Becoming a movie star must be a special thing. From one night to the next, you can go from a random person walking down the street, to a star who's writing autographs and being chased by fans.
Irene Ryan
For Irene Ryan, however, that wasn't really the case. Even though she was a huge television star, her most famous character – Granny Daisy Moses in The Beverly Hillbillies – was so different from herself that it made it easier to be more like a private person.
All in all, Irene Ryan spent practically her entire life in show business, before passing away in 1973, age 70.
This is the story of her life, and how close she came to missing out on the role as Granny Daisy Moses in the beloved Beverly Hillbillies.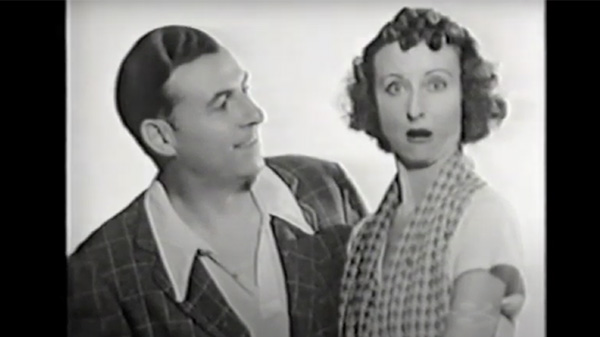 Irene Ryan was born Irene Noblette on Oct 17, 1902 in El Paso, Texas. It didn't take long before she had enjoyed her first glimpse of show business.
Irene Ryan – childhood
At age 11, Irene debuted in an amateur contest at the old Valencia Theatre in San Francisco, winning $3 for singing Pretty Baby.
Irene seemed tailored for the big time, though it would be a number of years before she made her professional debut. At 14, she got a job in a California stock company by lying about her age. Since she was only 14, she shouldn't have been allowed to work under the state's child-labor law.
At the same time, school wasn't of interest to her. She completed two years of high school, but that was it. Instead, she worked at the stock company for four years, before deciding to pursue a career in show business.
Irene did musical comedy and variety, travelling across the state to perform. While on the road, she met a man named Tim Ryan, whom she performed together with in vaudeville for many years.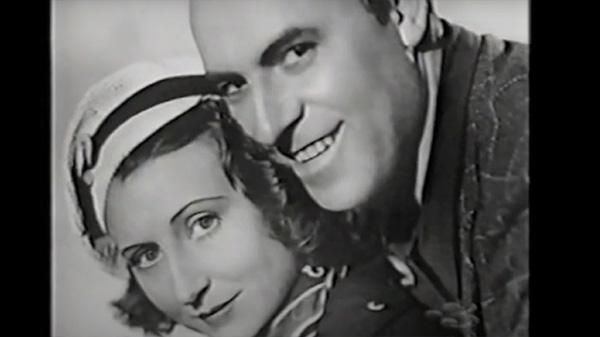 The two fell in love, and went on to tie the knot in 1922. It wasn't just the beginning of a 20-year marriage, but also the beginning of the two enjoying great professional success as well.
Irene Ryan – career
They first moved into radio, where they had their own program called Tim and Irene. Irene and Tim performed the classic "Dumb Dora" act for many years, and it became a nation-wide hit. The duo made appearances on the Rudy Vallee and Bob Hope shows, while Irene simultaneously went into acting on screen. Irene and Tim made a total of 11 comedy shorts for the cinema, including The Wacky Family (1936), Hamlet and Eggs (1937), and Will You Stop! (1937).
In 1943, Irene Ryan and Tim Ryan divorced. They would, however, go on to feature in several film collaborations after that.
Upon the break out of World War II, comedian and actor Bob Hope decided to do something to cheer up the American troops stationed in Europe. Since she had appeared on the Bob Hope Show, Irene knew the comedian, and decided to join him. She traveled all over the world, doing benefit performances and appearing at veterans' hospitals and military installations during World War II and the 1948 Berlin Airlift.
"Believe me when I say that laughter up at the front lines is a very precious thing – precious to those grand guys who are giving and taking the awful business that goes on there," Bob Hope explained.
"There's a lump the size of Grant's Tomb in your throat when they come up to you and shake your hand and mumble 'Thanks.' Imagine those guys thanking me! Look what they're doing for me. And for you."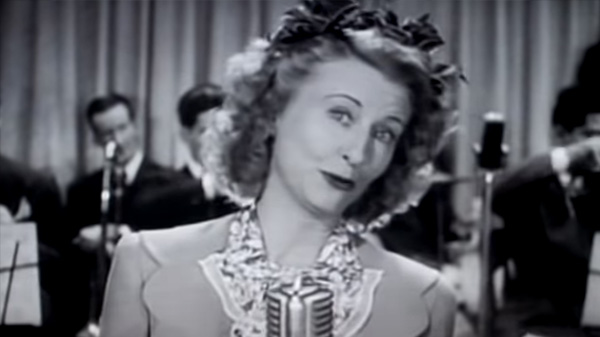 Irene Ryan continued to star in several TV series during the 1950.
The Beverly Hillbillies
Yet it was the role of Granny Daisy Moses in The Beverly Hillbillies that changed everything, though she very nearly missed out on the part altogether.
Paul Henning was the the television writer and producer who created The Beverly Hillbillies, and his casting agent didn't think she was a great fit.
Irene got angry and immediately called Paul herself.
"Look, Paul, do I have to go home and get my grey wig and shawl to convince you?" she said, according to El Paso Times. "If you get anybody older to play the role, she wont be able to stand the pace. I know what those 7-to-7 schedules are like."
Irene Ryan was called in to read for the part once again.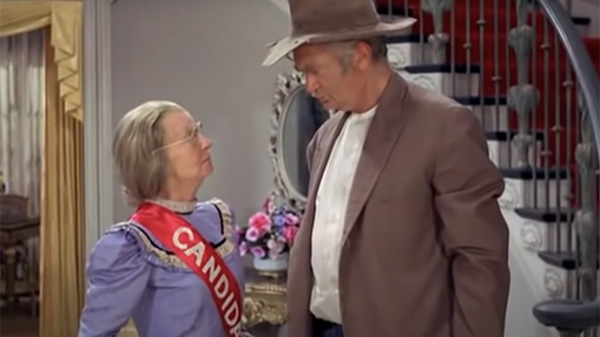 However, Paul recalls it all in a different way, as he explained to the Emmy TV Legends.
"Irene Ryan had paid us a visit and she came by the office. We had used her on The Dennis Day Show and she came by and I said 'Irene, do you think you can play the part of a Hillbilly?'" Henning explained.
"And she said 'are you kidding? I was at a stock company when we played a theater in Arkansas. We kept waiting for the curtain to go up backstage and finally the curtain didn't go up and there were nobody in the theater. So we went up and talked to the manager and asked why he didn't let the people in. And he said that that if he'd let them in before the curtain came up, they would whittle away the seats. So I know hillbilly'".
Irene Ryan – Granny
Henning said: "So when we had the screen tests and Bea Benaderet was there to try out for the role of Granny. And as soon as Irene Ryan read the part, Bea came over to me and says 'there's Granny'. She was just wonderful."
So it was that Irene landed the role of the feisty old Granny on the sitcom Beverly Hillbillies. And it would become a smash-hit among the viewers.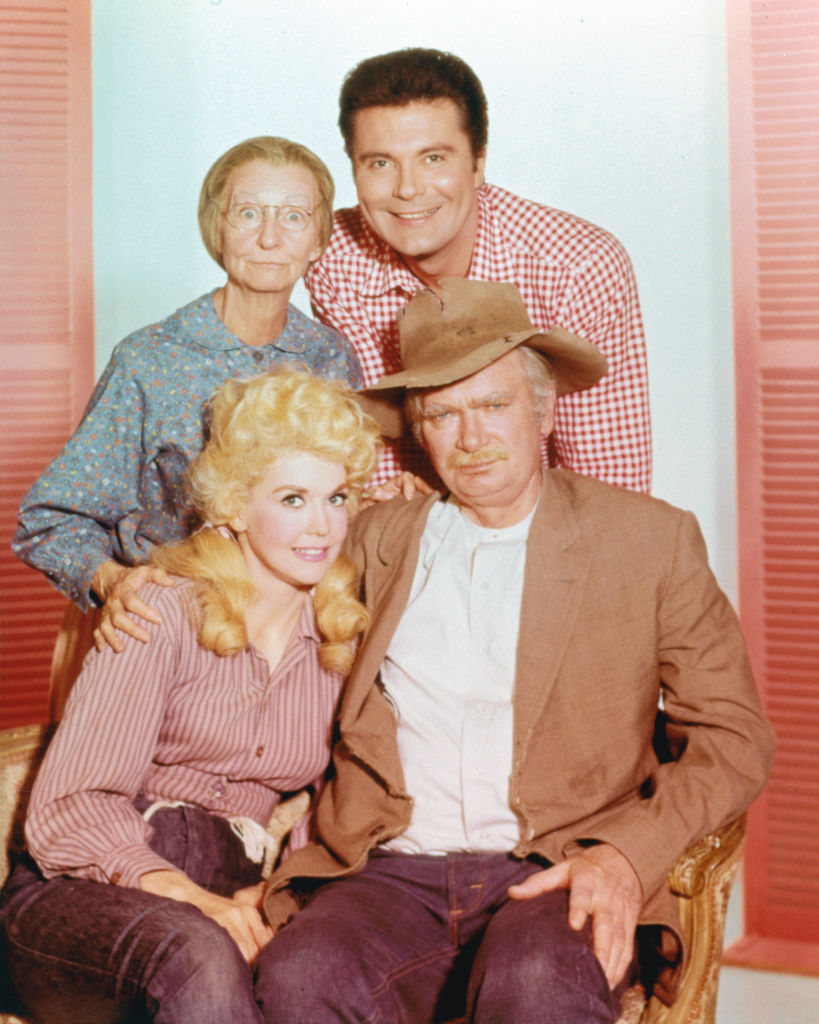 The sitcom followed the life of Jed Clampett, played by Buddy Ebsen, who became extremely rich overnight. He decided to move to Beverly Hills, together with his family, the twist of it being that they were hillbillies.
The show featured characters like Jethro, played by Max Baer Jr, and the wonderful Elly May Clampett, portrayed by Donna Douglas. And of course, we had Irene Ryan as Granny Daisy Moses.
Airing for the first time in 1962, The Beverly Hillbillies was an instant success. It rose to the No. 1 spot within three weeks of the first episode airing, according to IMDB; faster then any series in history.
However, the showrunners kept a secret they didn't want their fans to know about.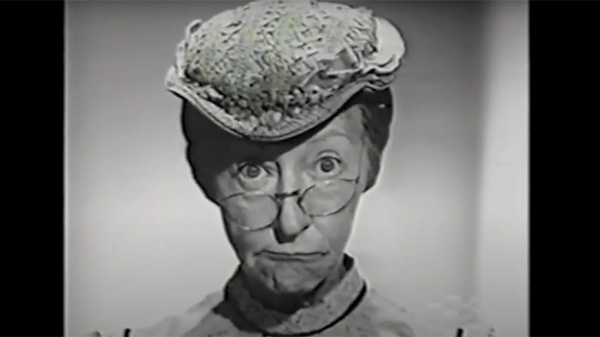 It even defeated Bob Hope's show in surveys, which no one had done before. If you're lucky, you can still catch reruns of the show on television.
Moving on to Broadway
Irene Ryan portrayed Granny for all of the 274 episodes aired of The Beverly Hillbillies. The show ended in 1971, after nine seasons.
By that time, it had been nominated and won several awards, and Irene wasn't left out. She was nominated for an Emmy in 1963 and 1964, both for Outstanding Continued Performance by an Actress in a Series.
Following the ending of the popular sitcom, Irene found herself a household name. And with that, new job offers just kept pouring in.
Irene was even offered a role in a TV series as a character very much reminiscent of Granny. She rejected, though, as she had one dream. She wanted to perform on Broadway – and her dream came true.
Together with Ben Vereen, she starred as grandmother "Berthe" in the Broadway musical Pippin'. It earned her a Tony Award nomination in 1973 for Best Featured Actress In a Musical. In the Broadway musical, Irene also sang the song No Time at All, which quickly became a hit.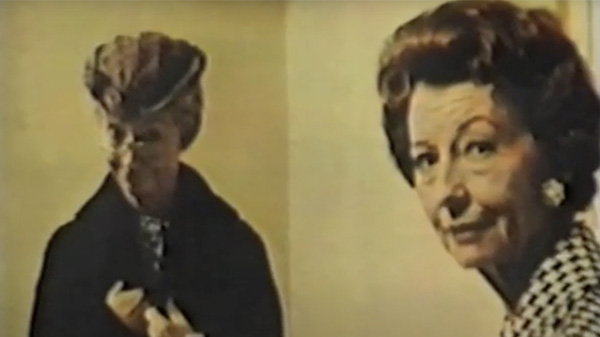 Following the cancellation of The Beverly Hillbillies, Ryan also started the Irene Ryan Acting Competition, which provided annual scholarships for promising student actors. Still to this day, the foundation awards sixteen regional and two national scholarships.
Irene Ryan cause death
It seemed like Irene had plenty of years before her. However, just one month following the Tony Awards, where she received her nomination, she passed away age 70 in Santa Monica, California.
As per reports, Irene Ryan suffered a stroke while appearing on stage in New York six weeks prior to her death. She was also diagnosed with an inoperable glioblastoma (malignant brain tumor). Much indicates that Irene was never informed of the diagnosis.
She flew to Los Angeles for treatment on her doctor's advice, her public relations agent Frank Liberman, told The New York Times, but didn't pull through.
The causes of death were listed as glioblastoma and arteriosclerotic heart disease, according to Beaver County Times.
Irene Ryan net worth
She had a net worth equal to $1 million at the time of her death (adjusting for inflation) and was buried at the Woodlawn Cemetery in Santa Monica.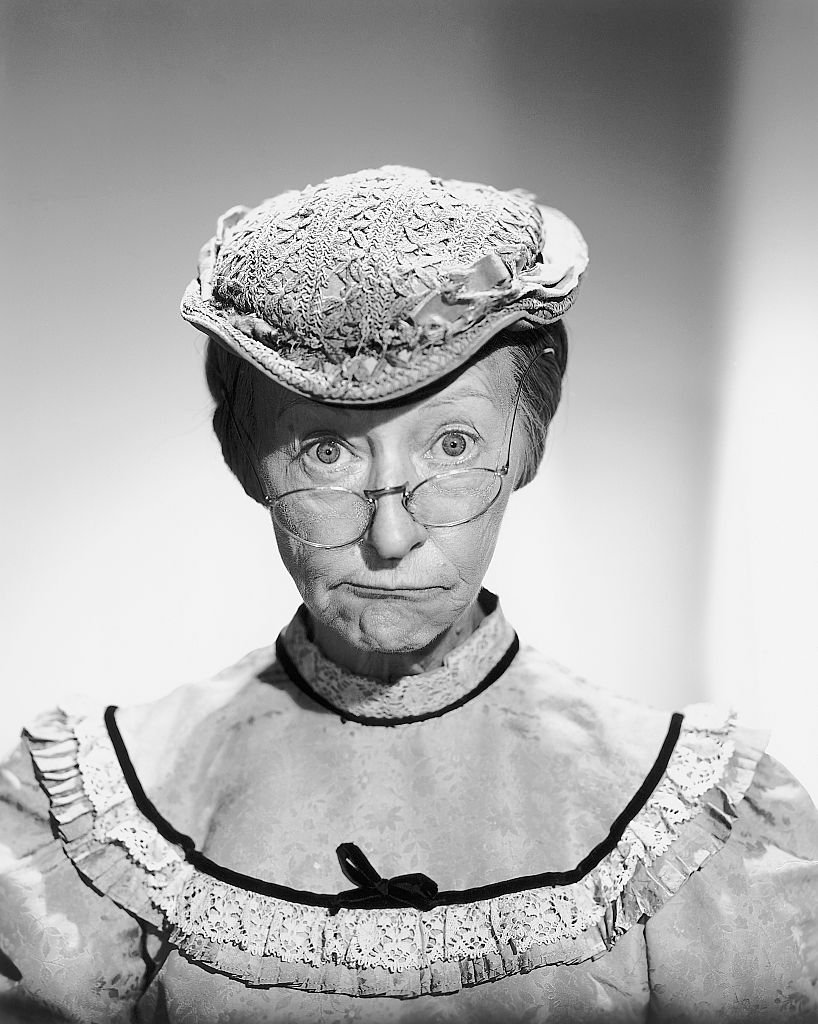 Irene Ryan had so much more to give. She had a wonderful life in show business, being one of the top stars in Hollywood at the time with The Beverly Hillbillies and also starring in hundreds of other productions.
But the most important part is that she got the opportunity to fulfil her dream of performing on a Broadway stage – and wow, did she do amazing.
We will always cherish the memory of the lovely Irene Ryan. Please, share this story with friends and family!