Full House is one of the most cherished series out there. Labeled "The Brady Bunch of the 1990s," it featured many memorable actors and actresses, including twins Mary Kate and Ashley Olsen.
At the same time, it had another, maybe slightly less known, set of twin characters in Nicky and Alex, played by Dylan Tuomy-Wilhoit and Blake Tuomy-Wilhoit.
When the show stopped, the twins disappeared. However, both Dylan and Blake would eventually make a return to show business – even if it was in the most unexpected way.
There have been hundreds and hundreds of child actors starring in all manner of TV series and films.
Dylan and Blake Tuomy-Wilhoit
For many of these children, their lives are changed forever, and not necessarily for the better. Some of them might not be able to attend school because of their fame, for example, while others become victims of the business itself unless they get proper help.
However, there are a few who actually leave show business for good once their work is done.
Nicky and Alex on "Full House"
Dylan Tuomy-Wilhoit and his twin brother Blake Tuomy-Wilhoit have had pretty special careers. At only a few years old, they became stars on the classic sitcom Full House, starring as twin brothers Nicky and Alex.
They would return to play the twins on the spinoff, Fuller's House, a number of years ago, but in between, the two didn't work on screen at all. And yet they are still in show business, with one of them even having won three Grammy's.
Today, they're 33 years old and have made huge strides off-screen. Did you know they own a taco truck? Not to mention the fact that one of them has even worked as a firefighter.
This is their story.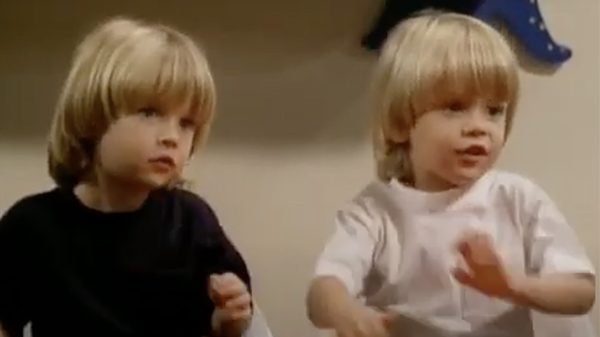 Blake and Dylan Tuomy-Wilhoit were born Nov 29, 1990 in Los Angeles, California.
Getting the Full House gig
As for their childhood, they had what you could call a flying start to the world of show business, landing roles on the sitcom Full House.
Full House premiered in 1987. The funny, yet emotional show, starred actors like Bob Saget, Lori Loughlin and John Stamos, but the viewers would also see a certain set of sisters making their big debut.
Mary Kate and Ashley Olsen were only 9 months old when they made their big screen premier, and they became famous all over the world. There weren't many viewers that didn't fall in love with the wonderful, charming kids. They stayed on the show until it concluded in 1995, and in the last couple of years, they got two new friends to have fun with on set.
Full House is the ultimate 1990s nostalgia flick. However, it wasn't filmed in San Francisco where the series was set. Everything – except the opening credits and some smaller scenes – was filmed at the Warner Bros. Studios in Los Angeles.
Full House won several TV awards, including four straight ASCAP Film and Television Music Awards and four consecutive BMI Film & TV Awards.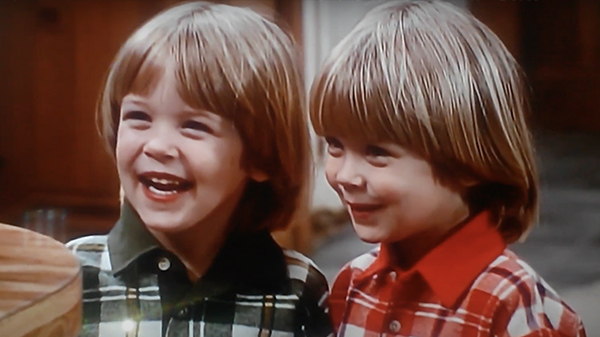 In 1992, aged only three years old, Blake Tuomy-Wilhoit and Dylan Tuomy-Wilhoit made their entrance onto the show, playing Lori Loughlin's character, Rebecca Donaldson-Katsopolis, and John Stamos' Jesse Katsopolis's identical twin boys, Nicky and Alexander.
Loved by co-actors
The twin boys reportedly came up with funny nicknames for their co-stars, and seemed to really enjoy life in the studio.
"They're definitely very independent," Lori Loughlin told ET in an interview on set. "They do what they want to do, if you asked them to say a line or do something and they don't want to, they won't say their line."
Children will always be children, and since Dylan and Blake were only three years old at the time, of course they were bound to be sprightly and try to have fun at every turn. Perhaps they didn't really understand that they were there to do a job.
Former teacher Adria Later coached both the Olsen twins and, later on, also Dylan and Blake on set, in order to get them to say their lines.
"Basically, I say the line and they mimic me, and I just have to hope that it works," Later explained. "And if they don't repeat me or I run into problems then I got to pull some crazy kind of a game out of my head and get them to copy me."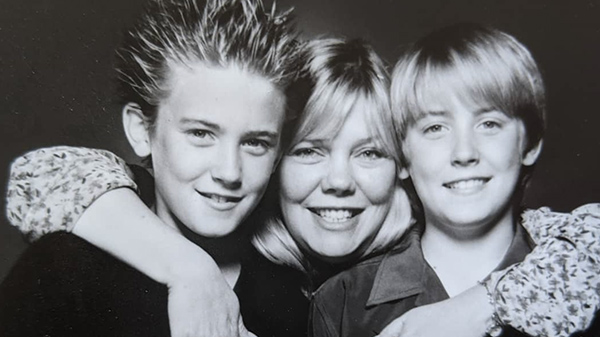 Speaking on the Popternative podcast, Blake looked back on the twin brothers' time on Full House.
Blake Tuomy–Willhoit – Full House
He says that they were so young that they pretty much didn't experience it as being actors.
"I do look back sometimes," he said. "I didn't really think of it when I was younger. It was kind of something I just did, I wasn't in school yet so my mom would just be like 'ok, we got to get ready and go to the studio'. It was kind of like school for me."
The twins couldn't be on set for very long because of child labor laws.
"We'd just go in for our scenes and be there for how many hours it took and then we'd leave, so it was something we kind of did every day."
The boys began working on Full House in 1992 and stayed on the show until 1995, starring in a total of 70 episodes.
When Blake and Dylan were growing up, they had a lot of attention from people who knew that they were one set of the Full House twins. As Blake explained, people recognized him and his brother, but since they were very young at the time of shooting the classic sitcom, he thought of it as his "every day life".
Full House – a bigger purpose
As Blake got older and started to tell his friends about it, as well as meet new people, he realized it was a popular show.
And it seemed that the show not only had a way of keeping people entertained; it was also extremely important for people struggling with mental illness.
"I've even had people sending me fan mail when I was a teenager saying like 'this show saved my life, I've had this really crappy situation'," Blake explained. "That the full house family became their family and I thought 'wow'. It's a very wholesome show and I didn't know it impacted people the way it did. It feels very rewarding to me to have been part of that, I'm very proud of it."
So how was it for them work with their twin brother? To this day, Blake and Dylan are great friends, supporting each other in their work and private life.
For some children, it can be hard being an actor, especially with all the celebrity stuff that comes along with it.
Blake and Dylan – careers
But, according to Blake, it couldn't have been better for he and Dylan.
"I do know that a lot of child actors have to go through home schooling or they have a tutor on set and spend a lot more time there," he said. "I'm really thankful that I went to public school and kind of had to have a 'normal' education and lifestyle. I made a lot of friends that I wouldn't have made if I'd be on set all the time."
Both Dylan and Blake left the spotlight following their stint on Full House. They continued with school, growing up with parents Karen Tuomy and Jeffrey Wilhoit. Their father's business was something they'd later on get into.
After college, the twin brothers opened up their own business, but it wasn't remotely related to acting. They got into the food truck business, with a specialty in fish tacos, but after a while, Blake decided to leave the west coast.
Instead, he headed to Georgia, where he worked as a fireman for four years. In the meantime, his interest in music and sound grew. His grandfather, father and uncle all did music editing.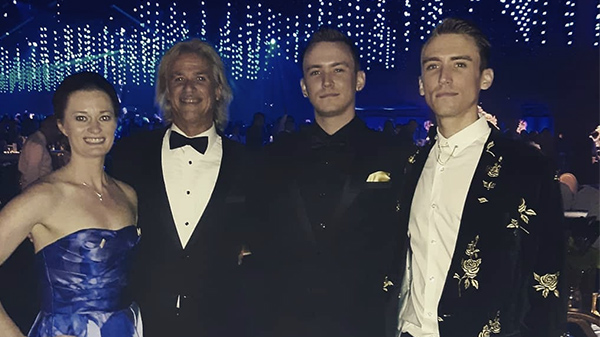 Their twins' father, Jeffrey Wilhoit, was a very successful foley artist, a performance-based job where one creates sound effects for scenes with everyday things like cereal, hay or even boots.
Dylan Tuomy-Wilhoit – Emmy Awards
As it turns out, Jeffrey is actually considered to be a genius in his field.
"Music and Sound Effects are such a vital part of creating these other worlds and experiences for people, and I am proud and excited to be a part of that," Jeffrey said.
"When people come up to me excited, saying 'oh my god that episode was amazing! How did you make that scene sound so real?! I almost puked when that guy's head exploded!' Making people FEEL through sound… those are the rewarding moments of my job."
Jeffrey's worked on big shows like Game of Thrones, Black Sails and Jack Ryan. Perhaps most pleasing for him, though, is that his sons have joined him in the industry.
During high school, Dylan and Blake did live audio and lightning for their school's productions. They had all the new gear, and Blake loved the production part.
During his time in Georgia, he helped out local churches with lightning and audio. Low and behold, he's now a foley artist himself.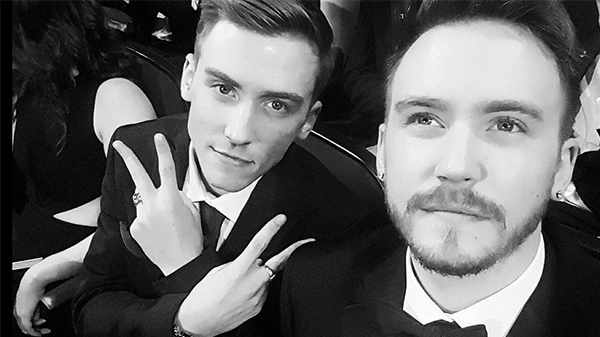 Dylan however, started working with his father earlier. These days, he's a three-time Emmy Award winner for his sound work on Game of Thrones and Black Sails.
Fuller House – reunion
In 2015, the twin brothers returned to Warner Bros. Studios to film Fuller House, the sequel to Full House. Many of the original cast were there, and it was a special reunion. Especially since the rest of the cast haven't seen Blake and Dylan as men.
"It was very surreal, because we were actually on the same exact stage that the Full House was originally filmed on," Blake recalled.
"All the dressing rooms and everything was at the same spaces. We were looking around and we saw Bob Saget at the lot and my brother yelled 'Hey Bob'. And he looked at us and said 'who are you guys?'. And then just 'Wait.. No way!'"
For Lori Loughlin, the reunion was a lot of fun as well. Before they met on set, she hadn't seen the brothers since they were toddlers.
"I knew what they looked like because I found them on Twitter, and we started following each other and communicating a little bit through that," she told Glamour. "I knew what they looked like grown-up, but it was really nice to see them!"
Fuller House aired through 2020, but Dylan and Blake only starred in two episodes.
Family tragedy
If Instagram is anything to go by, the brothers lead their lives showing great love for each and support for each other.
In October, though, their family went through a tragedy when the twins' mother, Karen Tuomy, passed away, age 59.
Both Blake and Dylan posted pictures on Instagram in honor of their mother. Former co-actor John Stamos commented, pledging his full support to the twins.
It sure is wonderful to see how both Dylan and Blake are basically the greatest friends ever. They hang out and support each other, and who knows? Maybe they'll be back on screen together sometime soon.
We wish them all the best in the future! Please, share this story on Facebook with your friends and family.