Marlene Dietrich was one of the biggest stars of the 1930s. Her history, as one might expect, is fascinating, but even though she was a huge celebrity, little is known about her private life.
This is the story of Marlene Dietrich, the German actress that stood up for what was right.
There are more Hollywood legends than one can recall easily. The glamorous and luxurious lifestyle of the era that gave us Marilyn Monroe, James Stuart, Joan Fontaine and Henry Fonda is often looked upon as marvelous. However, it also has its own history of troubled upbringings and turbulent relationships.
Marlene Dietrich
Though there are more darker sides to the glamour of Hollywood, we want to remember those who used their star status in films and the entertainment business to their advantage in helping others and fighting for what was right.
One such person is Marlene Dietrich, the brave actress who challenged both hate and the conventional norms, becoming a Hollywood icon because of it.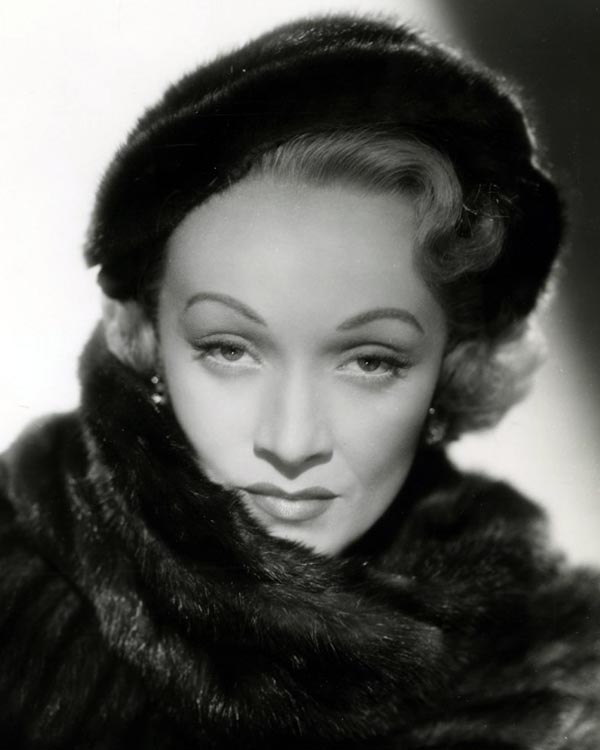 Marlene Dietrich wasn't born into Hollywood glamour; she created her own path, which started in Germany in the 1920s.
Marlene Dietrich – early life
She was born Marie Magdalene Dietrich on Dec 27, 1901 in Berlin. Her mother came from a wealthy German family and owned a jewellery and clock-making firm. Her father worked as a police officer, but died when Marlene was only young.
As a child, she was often called "Lena" and "Lene" by her family. She decided to combine her names, and at age 11, created her new nickname "Marlene"
Dietrich developed a creative mind whilst attending a private school in Weimar, studying both French and taking violin lessons. Her big dream at the time was to be a professional violinist. However, at the age of 18, an injury to her wrist turned her towards a career in acting instead.
She started to attend cabaret shows, and at one point, found herself in one. She then attended the Max Reinhardt Acting Academy, with a determination to become 'a famous actress, foremost for the theater.'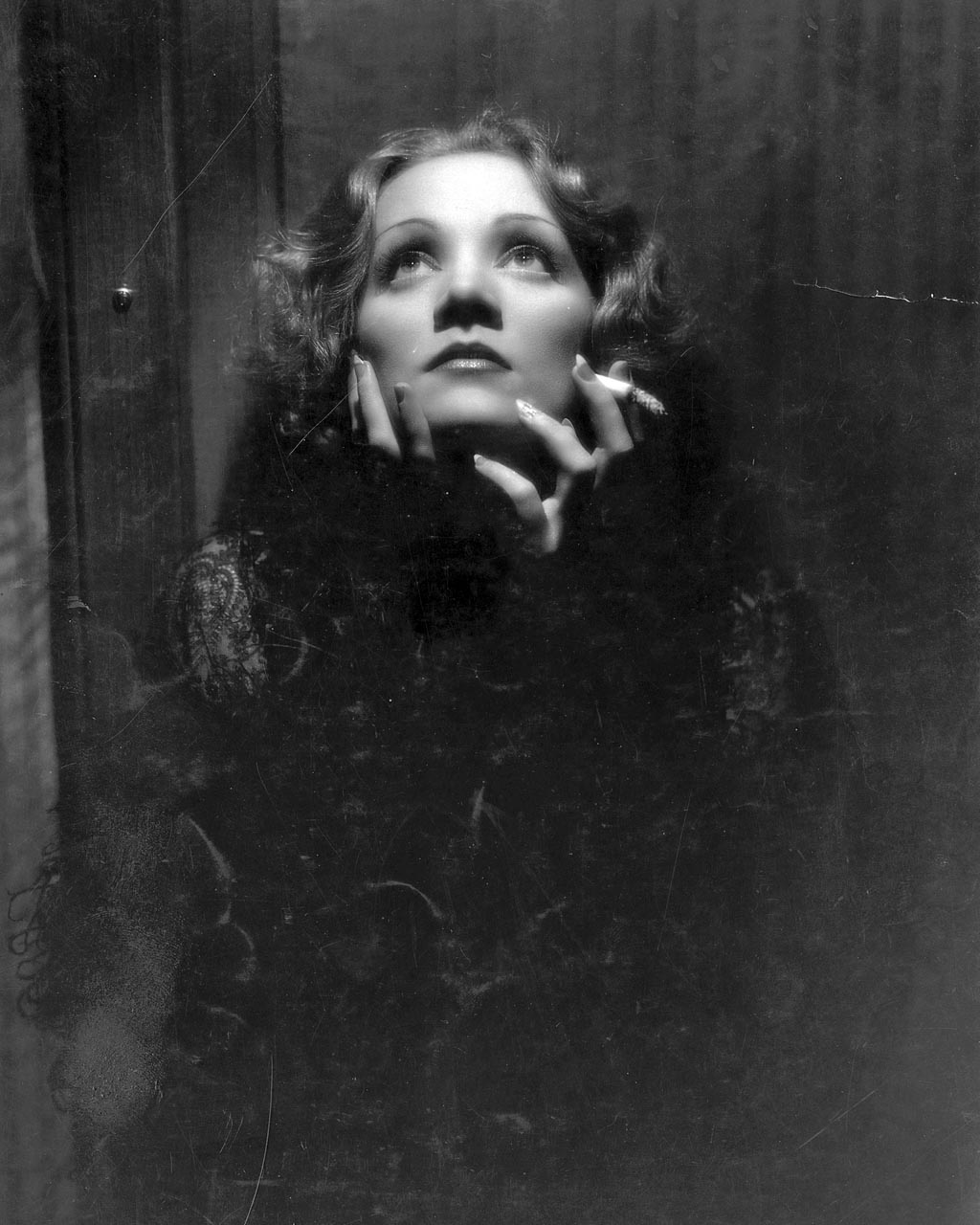 In 1924, at 23 years of age, Marlene Dietrich married then-film production assistant Rudolph Sieber. The following year, the couple welcomed a daughter, Maria Riva.
German show business
Marlene and Rudolph met on the set of The Tragedy of Love in 1923. She was fast becoming a huge star in Germany in the 1920s, appearing in a dozen German films. In 1929, she got a role in the movie Der Blaue Engel (The Blue Angel), Germany's first talking picture, after being discovered at a cabaret show by director Josef von Sternberg.
It was at this point Von Sternberg realized that he had found a diamond among actresses. He quickly sent Dietrich's test screening footage to Paramount Studios, and they swiftly offered her a contract.
Marlene would soon leave Europe – because it was time for her to shine in Hollywood. Von Sternberg was also rumored to be in a love affair with her, however that's never been confirmed.
"Marlene Dietrich is no ordinary woman; her ability to enrapture our jury of peers is remarkable," Von Sternberg wrote in his autobiography Fun in a Chinese Laundry.
"Her constant praise is rated as one of her admirable virtues – by others, not by me. She has never ceased to proclaim that I taught her everything. Among the many things I did not teach her was to be garrulous about me."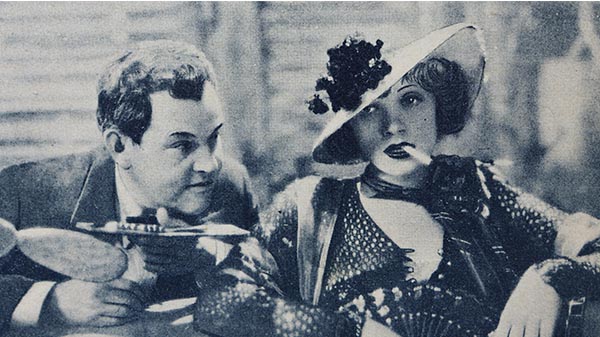 Marlene and Rudolph only lived together only for a few years, though stayed married even after their separation until Rudolph's death in 1976.
Marlene Dietrich – Hollywood
When Marlene moved to the United States – an adventure we'll soon get to. In the 1992 book Marlene Dietrich – My Mother, her daughter Maria Riva wrote about how sorry she felt for the men that fell in love with her mother. That's because she often hated sex, and her personality was at times distant.
"She didn't actually care much for 'it' – rather, it was a way of controlling and manipulating them," Riva wrote, added that her mother could be far warmer and more tender in her affairs with women. "She actually enjoyed the sex, and the relationships were much more satisfying for her.
"Marlene Dietrich the film star was always just the person in the mirror, but never her real self. She was a totally normal schizophrenic."
During her first year in the States, Marlene starred alongside Gary Cooper in Morocco, a film which would soon turn Marlene Dietrich into what can only be described as Hollywood royalty. She received an Academy Award nomination for Best Actress in a Leading Role for her performance.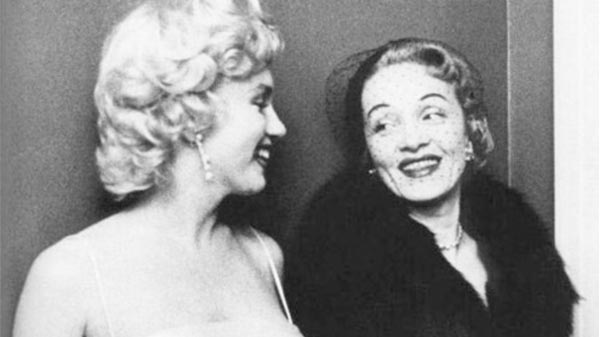 After arriving in the US, Marlene lost 30 pounds, dyed her hair blond and drew on her iconic pencilled eyebrows, which gave her dreamy blue eyes and eventually became like a trademark.
Trendsetter and symbol of glamour
Maybe Dietrich's friend Erich Maria Remarque described her best in his novel Arch of Triumph.
"The cool, bright face that didn't ask for anything, that simply existed, waiting – it was an empty face he thought; a face that could change with any wind of expression. One could dream into it anything. It was like a beautiful empty house waiting for carpets and pictures. It had all possibilities – it could become a palace or a brothel."
Marlene Dietrich became a perfectionist following her time with Josef von Stenberg. She was an expert in makeup, lighting and clothing, and later on also film editing. It allowed her to keep control over her image for many years, especially when she got older.
Further, Marlene was a trendsetter among the glamor of Hollywood, but at the same time wasn't all about the fancy dresses. No, Marlene enjoyed trousers and mannish costumes.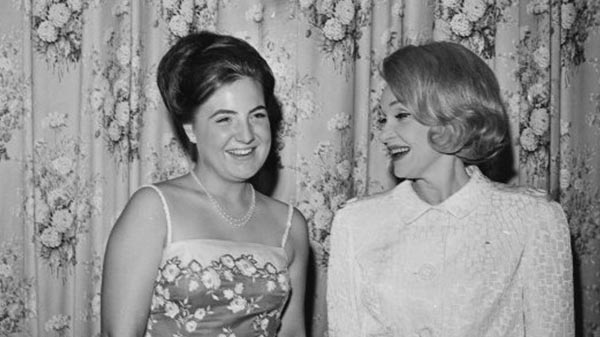 Many thought fashion was a great hobby and interest of hers. However, during an interview with the Observer in 1960, it turned out that wasn't the case at all.
Marlene Dietrich – fashion
The confession from one of the most stylish symbols of Hollywood was that she didn't really care at all.
"I dress for the image. Not for myself, not for the public, not for fashion, not for men," she said.
"If I dressed for myself I wouldn't bother at all. Clothes bore me. I'd wear jeans. I adore jeans, I get them in a public store – men's, of course; I can't wear women's trousers, I cant remember when I last got a new pair. They last so long and get better and better. But I dress for the profession. I get my clothes in Hollywood and Paris, and if I can't come to Paris, I wait."
Marlene Dietrich shattered both gender norms by wearing masculine clothes as well as creating androgynous style trends. She continued:
"Yes, I have good taste. It must have been the influence of my mother because it has always come quite naturally. No one else has ever had any effect at all on my clothes. Of course, if I am with someone who I know wants to show me off then I dress so that they can show me off.
"There are so many women with so many clothes and they never have anything to wear. I would much prefer to go to a party in a black skirt and sweater."
Marlene Dietrich continued to make appearances in several more movies, turning into one of the highest paid actresses in Hollywood in the 1930s.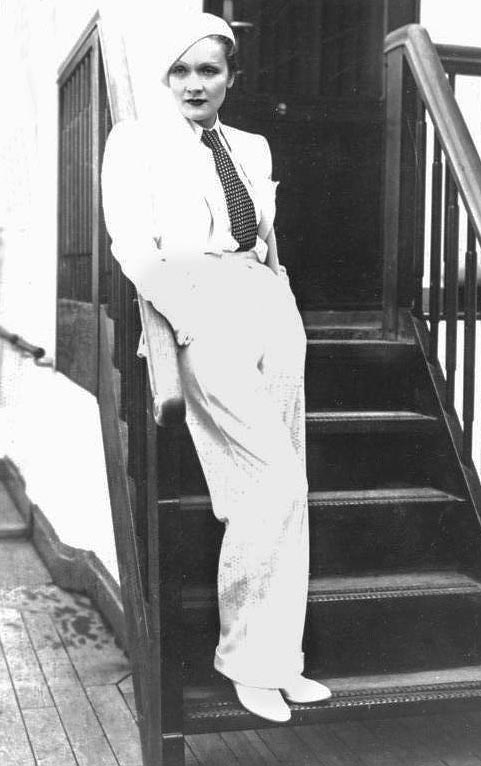 Even though the movies weren't overly fantastic in and of themselves, and didn't become super successful among audiences, it was just the sheer presence of Marlene Dietrich that made fans fall in love with them.
Hollywood icon
She became a Hollywood icon, but at the same time as life was good in the US, her home country of Germany was suffering.
Dietrich was brave. She turned her back on her homeland and decided to get American citizenship. She had to go to the German embassy, as Charlotte Chandler describes in the 2011 biography Marlene: Marlene Dietrich, A Personal Biography', to renew her German passport in order to apply for American citizenship. Dietrich couldn't let the German authorities know that she wasn't going to return to her homeland, even though they offered her lucrative deals in film and other form of artistic freedoms.
She gave a "personal performance", which in the long run secured her U.S. citizenship. In 1939, it was granted. Somewhat unsurprisingly, the German authorities didn't like it, which led to all of her films being banned in Germany.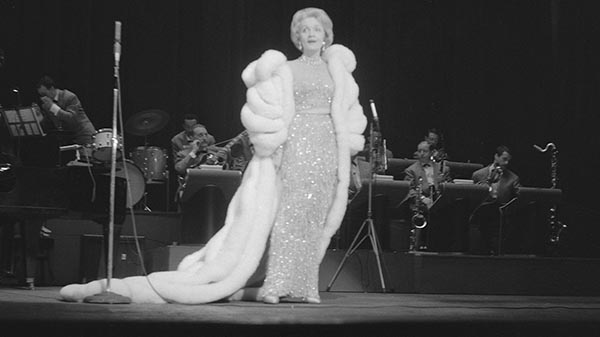 At the same time, Marlene Dietrich stood up for what was right, later being awarded the US Medal of Freedom for entertaining American troops on the frontline. She also created a special fund to help jews escape Germany during the war.
Entertaining troops
Not only did many think she was doing the right thing in criticizing Hitler and his Nazi companions, but she turned into what could be termed a symbol for a free Germany.
″I felt myself responsible for the war which Hitler had caused and I wanted to help bring it to a close as soon as possible,″ she wrote in her memoirs, Marlene Dietrich, My Life (1979).
While keeping troops entertained and criticizing the Nazis, Marlene Dietrich also continued with her own career. Moving forward, she would also show herself to be an amazing singer. In 1930, she released the song Falling in Love Again, which would become somewhat of a theme song for her.
With her sultry voice, Marlene appeared in both movies and on records, and in 1953 she was offered $30,000 dollars to perform as a cabaret artist at the Sahara Hotel in Las Vegas.
It attracted huge publicity, with Marlene singing while wearing a nude dress. The show was such a success that the now-Hollywood celebrity had her contract renewed for an entire year.
Marlene Dietrich – cabaret career
Through the 1950s to the mid 1970s, Dietrich continued working as a cabaret artist, as well as being honored with a star on the Hollywood Walk of Fame in 1960. She performed on Broadway, and in 1968, Dietrich was rewarded a Special Tony Award for her general body of work.
She was loved and adored for her performances on stage. Ernest Hemingway was even quoted saying: "If she had nothing more than her voice, she could break your heart with it."
Marlene Dietrich toured the world, but her career would sadly suffer a sudden ending. Prior to a concert in Sydney, Australia, on her way through the dark backstage area, Dietrich fell into the open orchestra pit and broke her leg.
It was the end of her career; at 73 years of age, she would never again walk without a stick.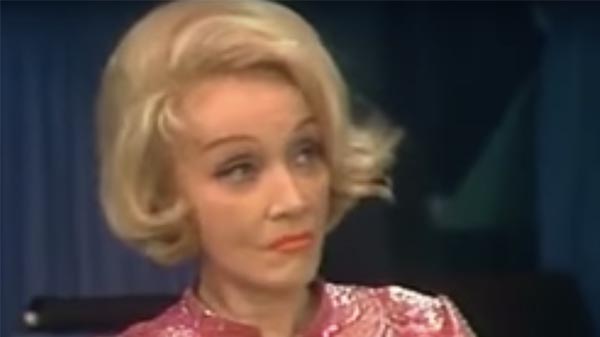 Yet Marlene had always loved Paris, and that's where she decided to retire.
Final years in Paris
Marlene Dietrich's last film appearance was as a cameo role in Just a Gigolo (1979), starring David Bowie. As per reports, she became addicted to painkillers and alcohol, and pretty much never left her apartment in Paris, France. However, she continued writing and published her memoirs in 1979.
In 1984, film director Maximillian Schell made a documentary, Marlene, about the movie star's life. She refused to be filmed, but allowed Schell to at least record her voice.
The documentary was a huge success, winning several film prizes in Europe and receiving an Academy Award nomination for Best Documentary in 1984.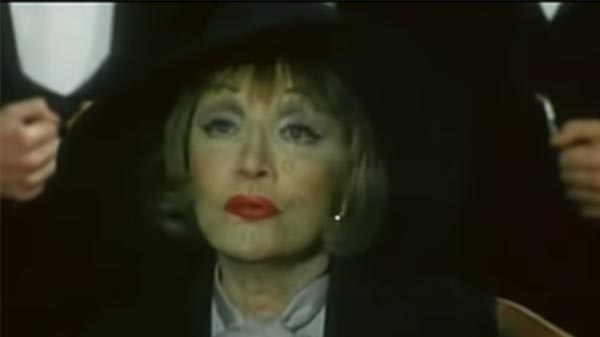 Marlene Dietrich – cause of death
By her latter years, Marlene Dietrich's life was on a downward spiral. Just days before she passed away, she called one of her closest friends, biographer David Bret, to say her final goodbye.
"I have called to say that I love you, and now I may die," she said.
Marlene Dietrich passed away in her Paris apartment in May, 1992, at 90 years old. She became a symbol of glamour and a magnetic movie star that left people gasping for air over her beauty. According to her attorney, she she died simply of ″old age.″
″She was an absolute star," Dietrich's friend Janet Leigh said. "She knew her face, she knew her body, she knew how to say a word that would best contour her face. She was absolutely savvy about that.″
Marlene Dietrich was survived by her daughter, Maria Riva, and four grandsons. She was buried at Berlin's Fridenau Cemetery.
We will always remember Marlene Dietrich as the bright star she was. She is gone, but never forgotten.
Please, share this story with friends and family in honor of Marlene Dietrich.