Kevin Costner and Whitney Houston formed a special bond following their performance in the movie The Bodyguard.
Sadly, beloved singer Houston passed away in 2012, at only 48 years of age. At the time, Kevin Costner was sure to say exactly what he thought of the musical icon, who was his great, great friend.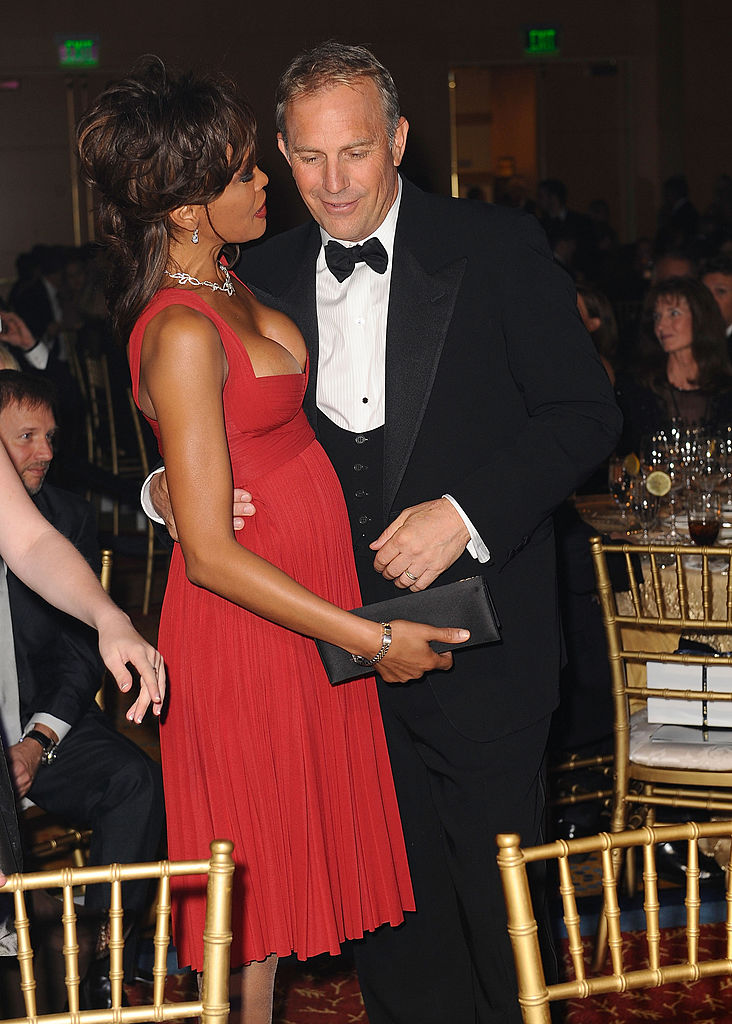 Kevin Costner's had a long and truly great career in acting. He's starred in films like Dancing with Wolves, Robin Hood, The Untouchables and The Bodyguard, but the now-65 year-old California native still has plenty to offer, not only through on-screen roles, but also as a director and producer.
Kevin Costner and Whitney Houston
As much as Kevin Costner was and is a legend of Hollywood, Whitney Houston was more than his equal when it came to star power. The singer and actress rose to international prominence in the 1980s with several hit albums, but it was through filming the movie The Bodyguard that Houston would take the next step.
The song I Will Always Love You became a worldwide smash-hit, and over the course of shooting of the movie, Costner and Houston became great friends. Theirs was a bond that lasted all the way up until her tragic passing in 2012.
Kevin Costner was – like many fans around the world – devastated by the terrible loss, and gave a tearjerking speech during her funeral. However, following her passing, the celebrated actor explained his true feelings for his great colleague and friend Whitney Houston.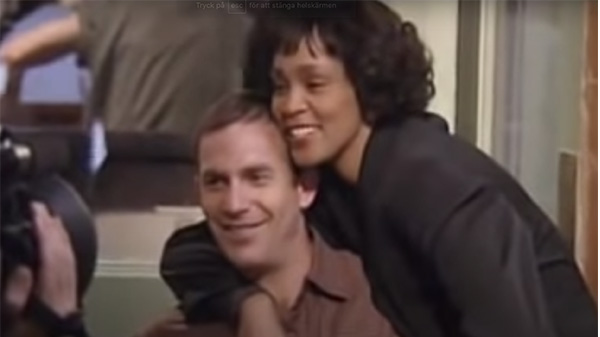 Kevin Costner and Whitney Houston would become friends through The Bodyguard. But how did they get there? This is the story of two stars who became one.
Kevin Costner – career
Kevin Costner was already eight years old when Whitney Houston was born in 1963. His father was working as a electric line servicer for Southern California Edison, a job which required the family to move around a lot. Costner was interested in more creative work during his high school years, writing poems and singing in the Baptist church choir.
Eventually, Kevin moved to Fullerton to study at the California State University. While majoring in business, he also took acting classes several nights a week.
"As I approached my senior year, I had a real talk with myself about what I wanted to do and whether I just wanted to please other people," Costner told Rolling Stone.
"And it was at that moment that I actually said to myself, 'I'm interested in storytelling.'"
He graduated with a business degree in 1978 and married his college sweetheart Cindy Costner (neé Silva).
Costner started off working in marketing in Orange County. However, his dream was to become an actor. And everything would change when he met actor Richard Burton on a flight whilst en route home from his and Cindy's honeymoon in Mexico.
"He got on the plane first and had bought five seats all around him so that no one could sit next to him," Costner told World Entertainment News Network according to Hollywood.com.
"We all got on the plane and I was burning up inside because I was grappling with the idea of acting, so seeing Richard I thought was a sign. My wife didn't even know that I was burning with this idea of what I was gonna be in my life."
Moving to Hollywood
Kevin Costner realized this was the chance of a lifetime. He decided to walk over to Burton and asked the famous actor for some advice. Burton wanted to finish his book first, and so Costner waited patiently in his seat.
Before long, though, Richard Burton called him over. and the two had a chat. But that wasn't all.
"We didn't have a lot of money for our honeymoon and my parents drove us to the airport and we were gonna catch a bus back to the Disneyland hotel. My wife and I were sitting on our suitcases waiting and this big limousine came literally about eight inches from my face and just stopped, Costner says.
"The window rolled down and Richard Burton said, 'Good luck', and the window went up and he drove on. I never got a chance to ever talk to Richard again so he has no idea what became of me."
Kevin Costner then knew that he had to follow his dream. Shortly afterwards, he quit his job and moved to the one place all actors go to when searching for their break: Hollywood.
Of course, just moving to Hollywood doesn't make you a big star. Costner got to see the rough side of show business, and upon moving moving to Los Angeles, he didn't know anyone.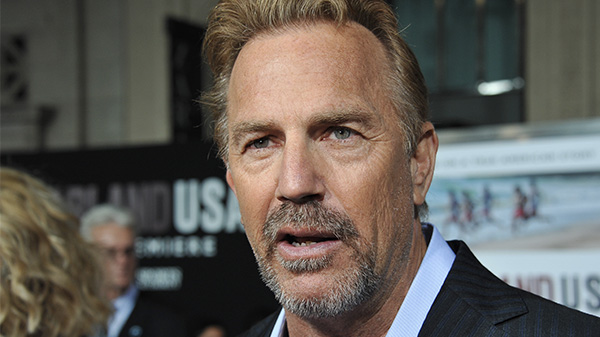 He invested more and more time into his acting career and took many different jobs – including giving bus tours to Hollywood stars' houses – whilst simultaneously going to auditions at the same time.
Suffice to say Costner started at the bottom. At the same time, he was learning how to navigate the world of show business.
Landing jobs in acting
In 1981, Costner started to land some smaller jobs as an actor, starring in indie films like Malibu Hot Summer, and Night Shift the following year.
They weren't jobs that would land him a Blockbuster movie or earn him millions of dollars, but they were are a start. Soon, Costner would have his big breakthrough.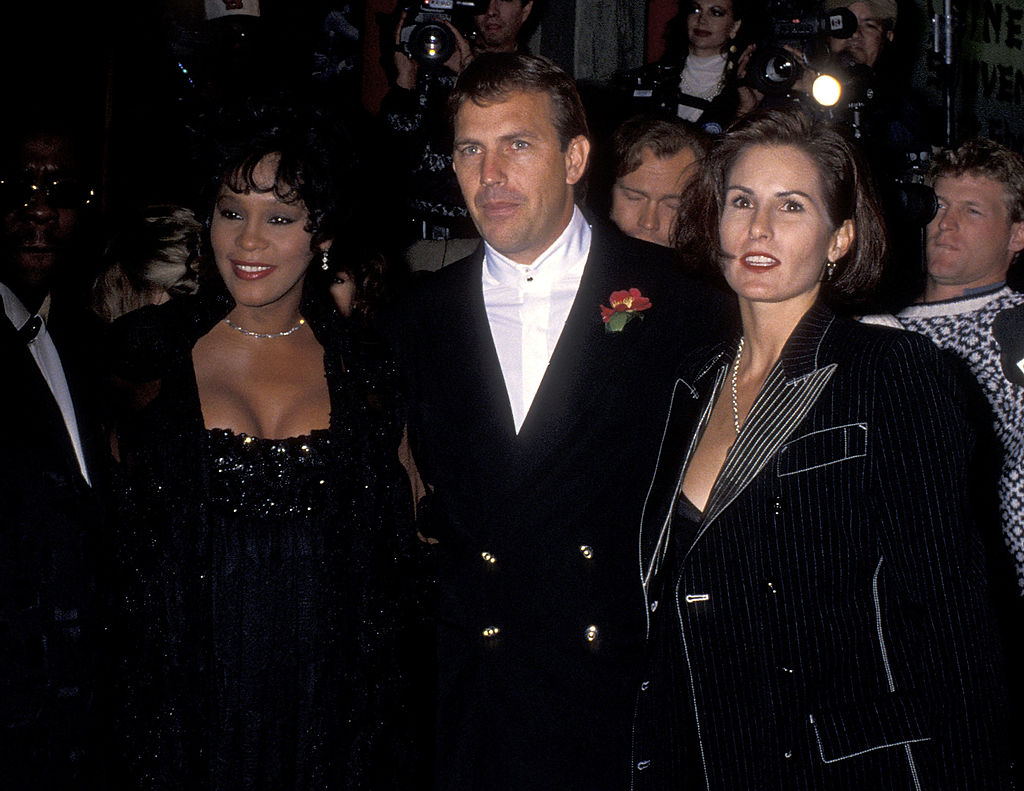 Following a heavy schedule including little to no sleep, tears and periodic lack of faith, Kevin Costner finally got a part in The Big Chill. All of his scenes were cut out, but the director Lawrence Kasdan remembered how good of an actor Costner was. He was then chosen to star in Silverado (1985), which was Costner's first major breakthrough role.
As it transpired, it wasn't just Kasdan who was impressed.
"Costner, a relative newcomer, gives an ingratiating performance that should mark him for bigger and better things," critic Joe Leydon wrote in a review for The Moving Picture Show.
At the same time as Silverado was preparing to air, singer Whitney Houston had her big breakthrough with her first album. In January of 1985, her self-titled debut album Whitney Houston was released.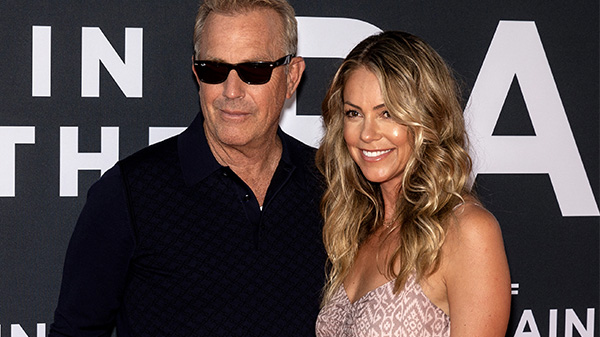 At the time of release, it wasn't a big hit. But just a number of weeks following Costner's Silverado movie being released, things took off for Whitney.
Whitney Houston – The Bodyguard
Her album had three No. 1 singles – Saving All My Love for You, How Will I Know and Greatest Love of All — and eventually topped the Billboard top 200 list for 14 weeks in 1986. It sold 13x platinum, and remains one of the best selling debut albums of all time.
Whitney Houston and Kevin Costner both now had the world of show business at their feet. In 1990, they would meet and work together on the movie The Bodyguard.
Whitney made her acting debut in The Bodyguard. She played a petulant diva singer being protected against an assassin by a former Secret Service agent (Kevin Costner).
"I didn't realize in Bodyguard when I wanted Whitney to play that that was such a brave move," Costner said. "It didn't seem to me to be a brave move at all. I thought she was the cutest girl I've ever seen."
For Costner, it was a special film for many reasons.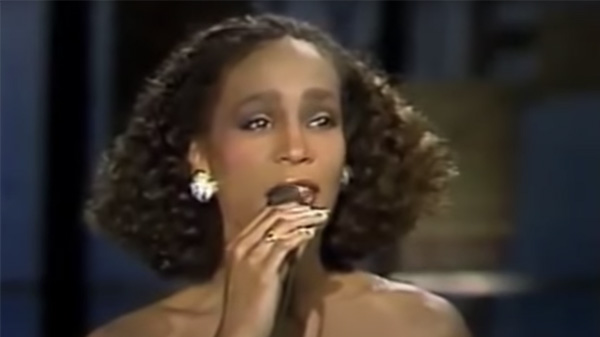 He received backlash for picking Whitney Houston for the film; the cynical studio thought there was something strange about an African-American woman being romantically involved with his character of Frank Farmer.
"It just seemed like she was the best person," he explained. "It didn't feel like I was trying to cross ground. I couldn't imagine anybody that didn't want to kiss her."
Straight to the top
The Bodyguard was released in 1992. It became an international success and the second-highest-grossing film of the year globally. Not only that, but it was the 10th highest-grossing film of all time at the time.
"I don't know what it is about that movie," Costner told Beach Palm Post.
"Maybe it was the relationship, which was a very real one as written by Lawrence Kasdan. Maybe it was that (his bodyguard character) was not into her bulls. She was a diva, and as he tells her, 'I'm here to keep you alive, not help you shop.' And there's some good man/woman stuff in there, that's really pretty healthy. The idea that someone is willing to protect you is something very special that we all want to know in our lives."
"And maybe it's that last kiss," Costner says.
Yes, the last kiss. The legendary ending of the movie where Costner and Houston kiss at the airport, while her iconic version if I Will Always Love You plays in the background. It was a tearjerking and wonderful moment, which also changed Whitney Houston's career.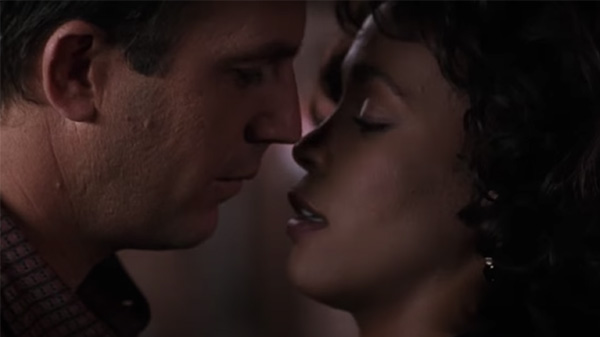 Her version of the 1972 song, originally recorded by Dolly Parton, was released as a single and went on to spend a then record-breaking 14 weeks as the No.1 song on the Billboard Hot 100. In addition, it's considered to be one of the best-selling singles of all time.
Whitney Houston – drug addiction
The soundtrack album went on to win Whitney Houston three Grammy Awards, including the Album of the Year and Record of the Year in 1993. It wasn't the first time she won a Grammy, though, having won the award for Best Vocal Performance in both 1985 and 1987 for songs Saving All My Love For You and I Wanna Dance With Somebody (Who Loves Me).
Whitney Houston became a superstar singer. But the pressure of fame and performing was too much. She turned to drugs and developed an addiction.
People Magazine writes that her friends and family describe her as two people; the dazzling pop princess Whitney Houston, and a girl rebelling against the pressure and therefore turning to drugs.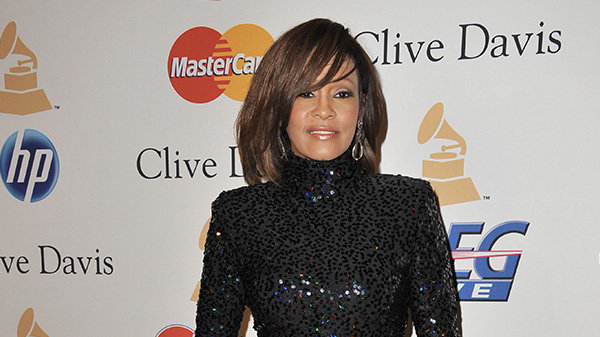 "There were a lot of expectations in terms of who she was and who people thought she was," a close family friend told the magazine at the time of her passing.
"I think not being able to be herself 100 percent was a hell of a burden for her to have to carry. Someone may look good on the outside, sturdy and strong, [but] on the inside, you have someone who had insecurities and family issues and emotional personal issues and struggles."
Whitney Houston – cause of death
After working together, Kevin Costner and Whitney Houston became great friends. When he found out about her drug addiction, he wrote letters to her, trying to encourage her to battle the pain.
"There are some people that really love Whitney, and a couple times during the last seven, eight years, (they) asked me, would I write her a letter?" he recalled in 2012.
"She would always be close to me, she would always be somebody I appreciated. When someone says, will you write a letter to someone who you know is having trouble… I did. I don't know if those letters were ever read."
Tragically, Whitney Houston's drug addiction went from bad to worse. Just one day before the Grammy Awards, on February 11, 2012, she was found submerged in the bathtub of her room at the Beverly Hilton Hotel in Los Angeles, California. The singer had died aged 48.
The Los Angeles County Department of Coroner confirmed Houston's death was via accidental drowning. However, heart disease and cocaine use were contributing factors.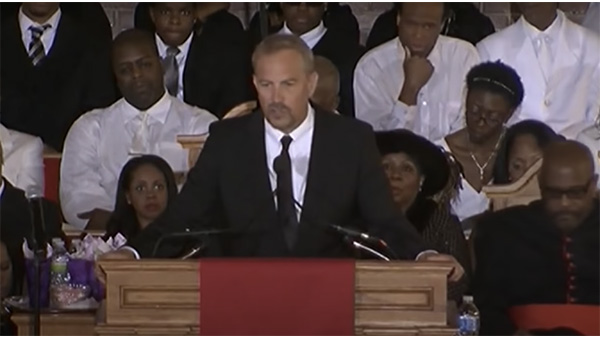 The world bemoaned Whitney Houston's passing. Among the mourners was her good friend Kevin Costner.
"My one true love"
The two created a legendary on-screen chemistry together. At the funeral, he was there to say goodbye by way of giving a speech.
"Whitney returns home today to the place where it all began, and I urge us all, inside and outside, across the nation and around the world to dry our tears, suspend our sorrow – and perhaps our anger – just long enough, just long enough to remember the sweet miracle of Whitney", Kevin Costner said in his speech.
"'I was your pretend bodyguard once. And now you're gone too soon."
Whitney Houston was buried at the Fairview cemetery in Westfield, New Jersey. Following her passing, Costner spoke out, going so far as to blame himself for her death.
"I let her down, I should have been there and I wasn't and now for the rest of my life I will have to live with that pain. I saved her then, I should have saved her now," he said in a statement, according to Daily Mail.
"She was my one true love. I still have I Will Always Love You as my ringtone and I count it as a badge of honour every time I get mocked for it."
We will never forget Whitney Houston and her wonderful songs. Thank you for everything, we love you now and forever.
Please, share this story with friends and family in honor of Whitney Houston.