Jorge Garcia became a huge celebrity after his much-loved performance on the popular television show Lost. The actor stayed on the show for the entire run of six seasons, and it took him to new heights of fame.
Following the COVID-19 pandemic, he hasn't been seen in public for a very long time, but just recently, cameras spotted him rocking a very different style than we've gotten used to.
And at the same time as Garcia rose to become a major Hollywood star, he also earned himself a lot of money.
No, we mean a lot of money.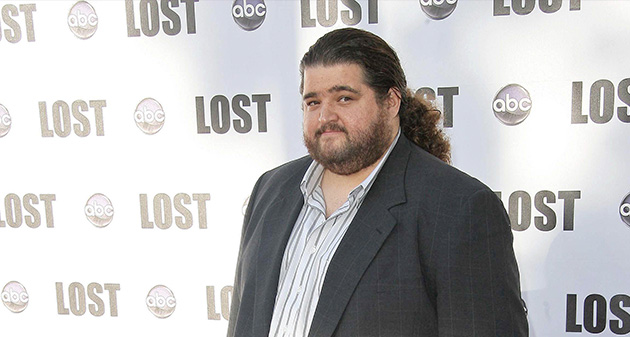 Jorge grew up in San Juan Capistrano, California. He competed in wrestling and was nicknamed the Baby-Faced-Killer.
Jorge Garcia – early life
But even though Jorge was bigger than most of his friends, it was never a problem. Instead, he enjoyed his body and was happy with life.
"He was a hilarious kid," Mark Calentino, a science teacher at San Clemente high school, as well as the wrestling coach, recalled.
"He was always bigger than life, he was into drama, and he was always singing. Every year he would win the school's talent show. He'd sing Elvis, and he really sounded like Elvis."
Calentino added: "He'd get everyone singing in the back of the bus, he'd be singing Elvis or The Beatles. He'd get the rest of the team to sing in three-part harmony, he was just pure entertainment on that bus."
Garcia loved wrestling and singing. But at the same time, he loved acting as well. He had his first acting role as early as middle school, and went on to star in several musicals and plays in high school.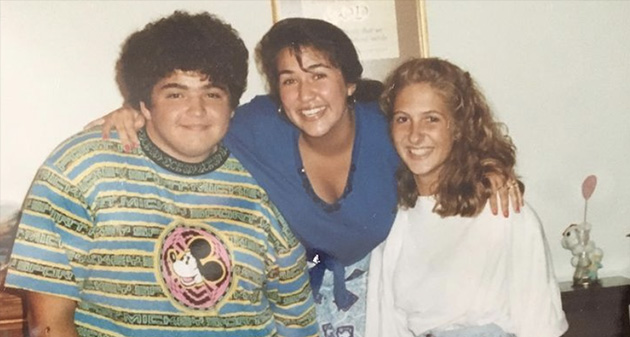 "I played a villain in a musical at Shorecliffs [middle school]," Garcia said. "It was a thrill making the audience laugh. I think that's where I got the bug, to want the attention like that."
Acting in Beverly Hills
Jorge Garcia was an entertainer who loved to be at centre stage, simple as that. However, his teachers don't recall him being disruptive at all.
Actually, it was the opposite, and they always thought he was a smiling, happy young boy who was eager to learn.
Jorge went on to study at UCLA, where he performed in many school productions, as well as taking roles in community theatre. He graduated with a B.A in communications and got a job at Borders. At the same time, Garcia continued pursuing his passion for acting, appearing in both musicals and other plays at the Beverly Hills Playhouse.
Garcia wasn't a star at all, but his passion for the craft went a long way.
"My No. 1 advice to anyone interested in acting is to take the 'aspiring' right off of it and throw it in the garbage," he said. "If you're an actor, say you're an actor. Assume the position."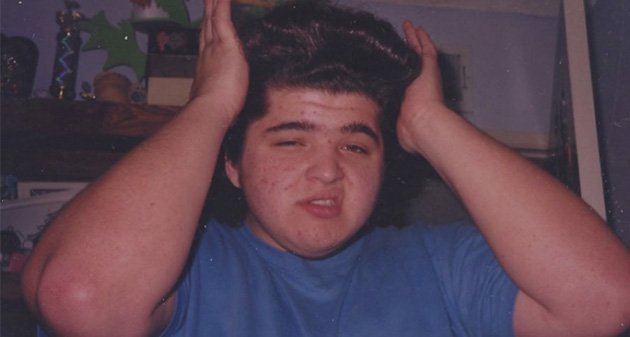 In 2003, Jorge Garcia got his first role as a professional actor. He starred in the pilot episode of a series called The Originals, and by this point, he decided to leave his day job. Even though the show wasn't picked up, Garcia had appeared in many other pilots. And it wasn't long before he got his big breakthrough role.
Jorge Garcia – 'Lost'
In 2004, Garcia starred in the new series Lost. The show was a smash-hit right from the beginning – and before long he had become a star in Hollywood, as one of the series most recognizable characters, "Hurley".
Hurley is an overweight fast-food worker who won the lottery and ended up on Flight 815 as a result. In the beginning of the series, he served as the comic relief to the viewers. However, his role gradually changed and in the last seasons of the series he appeared to be more serious. He often took on the role of leader.
"I loved the character and I knew he had a good chance of having audience appeal for his 'ahhh-guy' qualities. He's the one who makes the audience go, 'ahhh,"' Garcia told The Associated Press.
Even though he didn't have that much experience as an actor, Jorge was actually the first person that was cast in the show.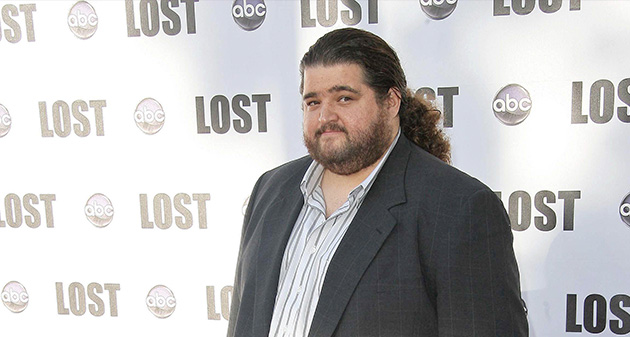 According to San Clemente Times, series executive producer J.J Abrams saw Garcia in Curb Your Enthusiasm the night before they were about to start auditions for Lost, and he loved him.
Stayed for 110 episodes
"There really wasn't a part for me yet. He was collecting actors he wanted to work with and let the story come into play later," Garcia recalled.
Before taking the job, Garcia hadn't even read the script. All he knew was that J.J Abrahams was doing Lost and that it was going to be shot in Hawaii. For him, that was all he needed to be sold, and if not, Hawaii was a great place for a vacation.
Jorge Garcia stayed on Lost until its very end – season 6 wrapped up in 2010. He appeared in 110 episodes total, and the series became something of a Blockbuster, getting its own video game as well as action figures.
Jorge also won a SAG award in 2006, shared with his cast for Outstanding Performance by an Ensemble in a Drama Series for Lost.
"Fantastic," Garcia told IGN about being an action hero. "I mean, I saw the prototype at Comic-Con, held it, touched it, and now I'm anxious to see it in the plastic and the package and that whole thing."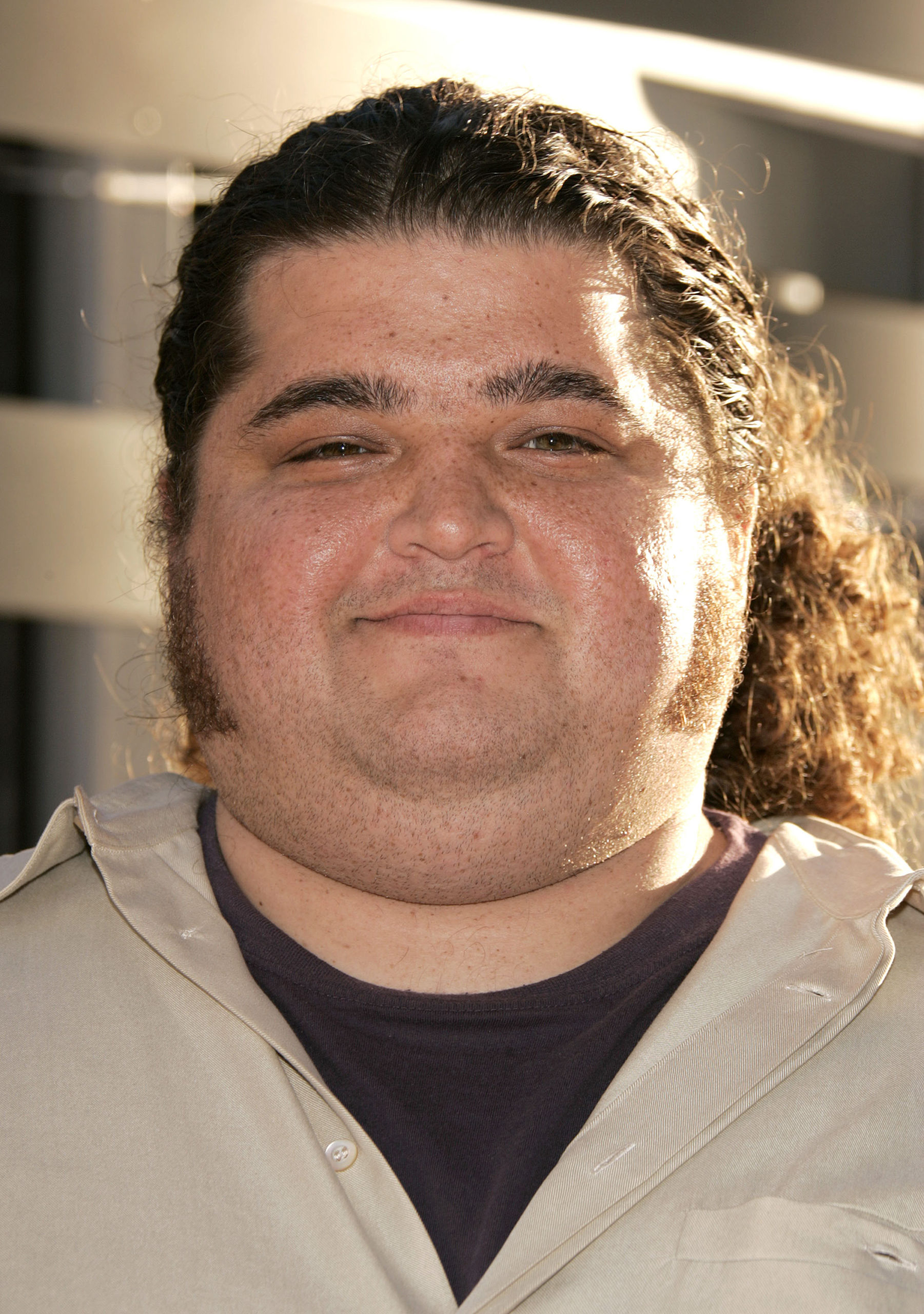 "I'm going to buy a lot," he added. "I mean, they'll send me some but I'll probably buy a lot more and just give them to everybody for Christmas."
"I'm not an easy person to disguise"
Following the success of Lost, Jorge Garcia decided to move to Hawaii and remain there year-round. He oftentimes visited his family in San Juan Capistrano during the summer, as well as hosted his friends from home.
Being a huge celebrity, however, comes with certain obstacles. You might not be able to go around town as you once could, and for Garcia, this was the reality. Since Hawaii is such a big tourist attraction, he was recognized all the time.
"I've accepted the fact that I'm not a very easy person to disguise so I don't even try," he explained. "When friends visit me I can't take them to places like Pearl Harbor. It's full of people with cameras and I'd just slow them down."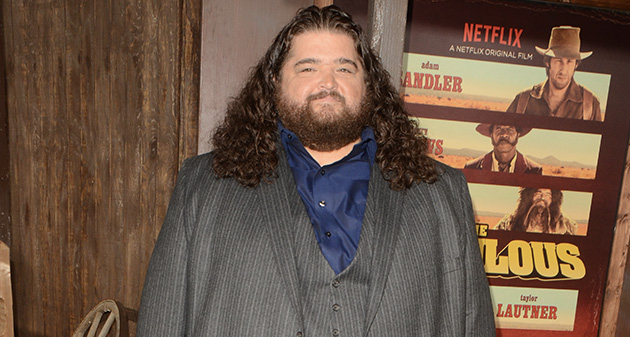 Jorge Garcia appeared in several other series and movies, including the role of Jerry Ortega in Hawaii Five-0. As of latest, Garcia has also starred in the television series MacGyver. He is also set to star in two upcoming productions, according to IMDB.
Jorge Garcia – net worth
At this point, Garcia has really made himself a great deal of money by appearing in many shows and films. According to Celebrity Net Worth, the Lost star has a fortune worth around $5 million!
Even though Jorge has grown into a Hollywood star, perhaps it's his weight loss journey that has been the talk of the town in recent years. The 47-year-old actor has been hailed as a role model for people wanting to lose a few pounds.
At the time he was cast in the TV series Lost, Jorge weighed too much – something that became obvious to everyone who watched the series.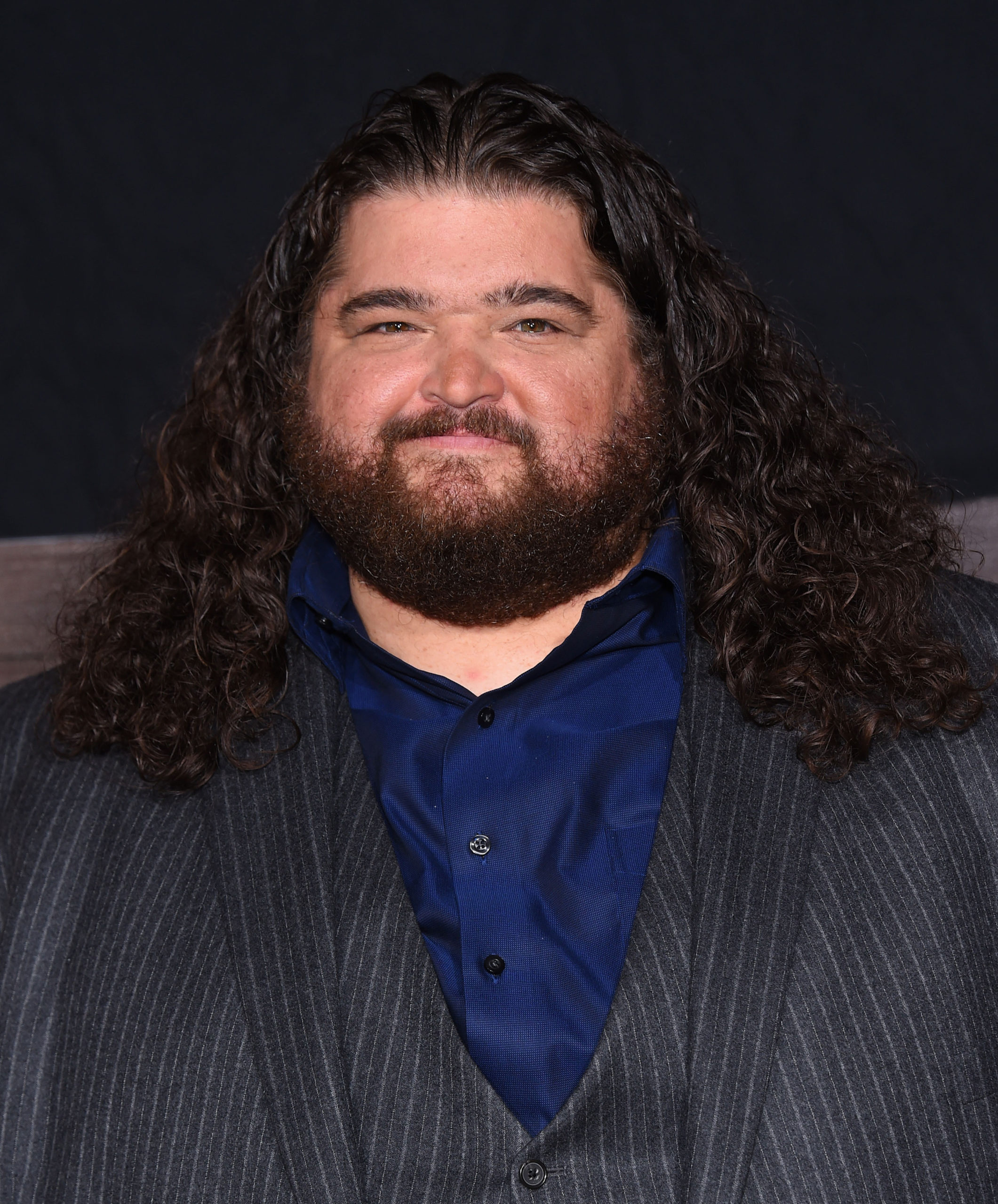 Jorge, his family, his friends and his acting colleagues were all worried. According to reports, this was the first time Jorge decided to change his diet. And it was the start of his journey towards a healthier life.
Weight loss
Weighing in at around 400 lbs, weight-related health problems such as Type 2 Diabetes and heart disease were a real threat for Jorge. His major problem? He suffered from food addiction.
"Jorge is one of the nicest, gentlest souls you'd ever meet, but he just can't keep the pounds off," a friend of his told The National Enquirer, according to Daily Mail.
He tried to change his habits, but for as long as he was on the set of Lost, Jorge didn't manage to lose that much weight. Still, many fans did notice that the actor was making some progress, albeit small.
Rumours at the time suggested that the production team for Lost had demanded that "Hurley" lose weight, but he has since denied this.
His weight loss had other motivations, according to Jorge himself.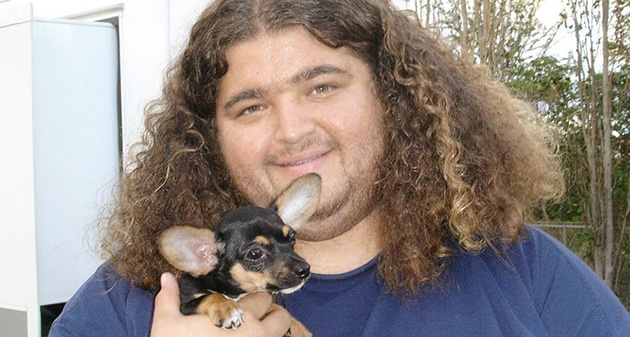 "I'm now in the position to be more responsible for myself. And being in Hawaii is very conducive to more outdoor activity," he said in 2005.
New diet and exercise
He got help from nutrition experts and fitness coaches to lose weight. It wasn't an easy thing, to change his body and overcome his cravings for food, but slowly Jorge managed to drop pounds.
He began eating more fruits and vegetables and tried stay on a low carb and high-protein food diet. He also stopped drinking alcohol and started exercising more regularly. It was actually quite basic methods that ensured Jorge's success – he simply ate better and worked out more.
According to The National Enquirer report, Jorge lost 30lbs during the time the series was running. However, he allowed it to creep back on over time.
After working hard, and maintaining his discipline, Jorge was able to shed 100lbs off of his 400lb frame, according to Elitefeet.
It is clear that he loves food and thinks about what he eats, but Jorge is very protective of his personal life and doesn't talk about that much.
Married his long-time girlfriend
According to Fabiosa, Jorge tied the knot with actress Rebecca Birdsall in 2019. The couple – who met while shooting the television series Hawaii-5-O – had been dating since around 2013.
They said their vows at Leixlip Manor outside Dublin, Ireland.
Along with their Chihuahua Smidge, the couple seem to live a very happy life. If you want to follow Garcia's journey, you can visit his Instagram page where he shares updates on his work and life.
The COVID-19 pandemic has forced millions upon millions of people around the world into quarantine. For Garcia, that's meant that he's not been seen in public for over two years.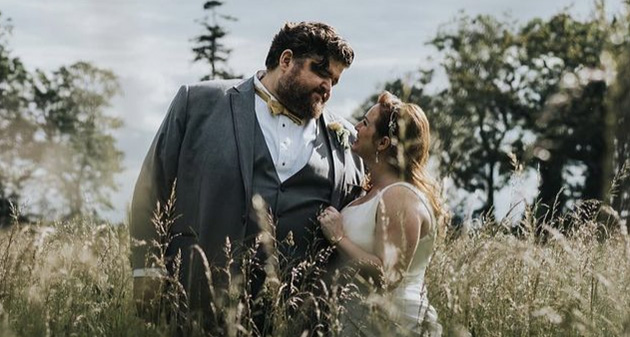 The last time Jorge was photographed at a public event was when he walked a red carpet in September of 2018, when he joined the celebration of the 50th anniversary Hawaii Five-O's original debut, as well as the premiere of CBS's Magnum P.I. reboot, according to Hollywood Life.
New style
However, just a week ago, Garcia was spotted in public again. The 47-year-old was photographed in San Fernando Valley, Los Angeles – and he sure had a new style. Now, Garcia's rocking grey hair and a bushy beard.
To become a celebrity overnight must be a very special thing, but equally tough at the same time. However, we're glad to see that Jorge Garcia has been able to handle all the pressure that comes with being a Hollywood star and hopefully we'll see him on the screen very soon!
Please, share this story if you also think Jorge Garcia is a great actor – as well as to honor him for his inspirational weight loss.