Lisa Marie Presley's death sent shockwaves around the world. Thousands of people across the United States and those beyond it paid tribute to her.
Her death also revealed surprising friendships she kept and cherished. One of her close friends it turned out was a former member of the Royal Family, Sarah Ferguson.
54-year-old Lisa Marie Presley was rushed to a hospital on January 12, 2023, because of a medical emergency. She had suffered from a cardiac arrest and her family signed a DNR since medical professionals had declared her brain dead.
Thus when Presley experienced her second cardiac arrest, she passed away. Her death shocked her family, friends, as well as the general public.
Thousands of tributes poured out for her. The Duchess of York, Sarah Ferguson was one of the many influential people who paid tribute to the later singer.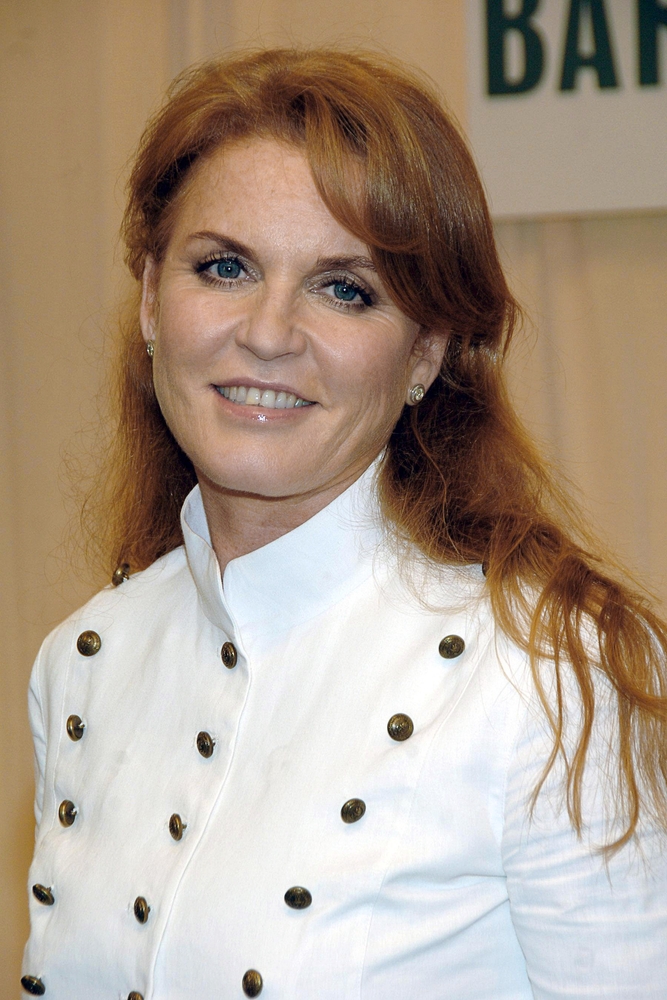 She commented to the media how she believes Marie Presley is with her late son now. "I think she's with Ben now," Ferguson said about her friend's passing. Referring to her son Benjamin Keough who died by suicide in 2020 at just 27 years old.
Sarah Ferguson even flew from U.K. to Tennessee to attend the memorial service held for Lisa Marie Presley at Graceland on Sunday. The former British royal who was married to Prince Andrew said she had arrived in order to provide comfort to Lisa Marie Presley's children, daughters Riley Keough and twins Finley and Harper Lockwood.
READ MORE
"I think we need to make sure Finely, Riley and Harper are fully supported going forward," said the 63-year-old. "She was so proud of them, so proud. She used to write to me saying, 'Yeah, I'm really gushing at how wonderful my children are right now,'" added the mother of two.
She also added that Priscilla Presley needs to be taken care of too during this incredibly difficult time. Sarah Ferguson said, "Also, we've got to look after Priscilla now, don't we?"
Ferguson and Presley's friendship began sometime in 2009, Presley was reported to have been at Ferguson's 50th birthday party which was in the same year.
Ferguson also spoke at Presley's Graceland memorial service.
"I stand here with great honor because we called each other 'sissy,'" said Ferguson at the service.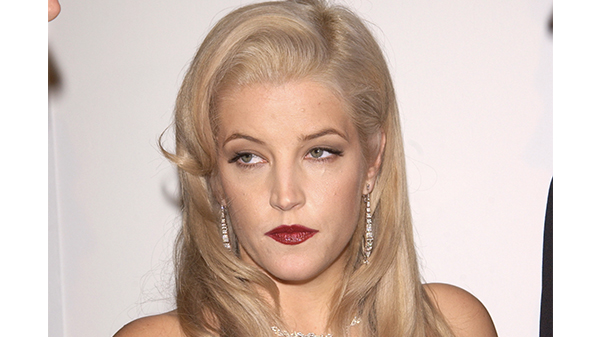 … Sissy, this is for you with affection," she said. "My late mother-in-law [Queen Elizabeth II] used to say that nothing [that] can be said can begin to take away the anguish and the pain of these moments because grief is the price we pay for love. And how right she was," Ferguson added.
"We look at Priscilla as a mother to Lisa Marie, we look at Lisa Marie and say, 'You lost a son,'" Ferguson continued. "Mothers losing children – there are no words for it. So, today we talk about action. Action is the way we can go forward, we can light the flame. So for Riley, for Harper and Finley, and the entire family, we march forward in support of you. All of us are with you. If you just put out your hand, we will be there. I will definitely be there."
She also read a moving poem from George Frost, the son of British TV journalist David Frost. He wrote the poem for his father.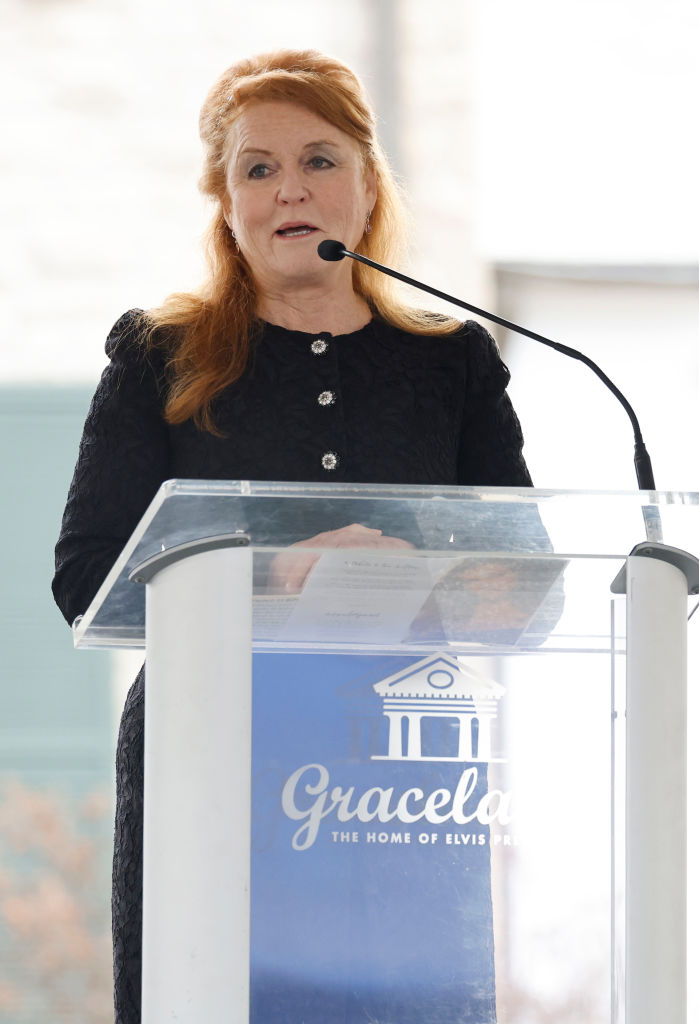 "I've had my life and enjoyed every second. But as it is, another life beckoned," she read. "It's important to know that I have not gone. And I hope that, on you all, my light has shone. Stay in the sunshine, rest never in the shade. Don't curse my absence, as this light you'll evade. I live in the smiles, the moon, stars and sky. And I feel eternal pride as I watch you all fly. And for my darling children who wonder what to do. Just have a wonderful time, as I will, living through you."
After her passing, Ferguson posted a picture of the two women embracing. She wrote with the picture, "I say hello to you everyday and I love you my sissy and I will continue to say hello to you everyday," Ferguson wrote in her post. "You were my sissy, an amazing mother to Ben, Riley, Harper and Finley and a superbly loving daughter to Priscilla. You have been my devoted friend for many years and I am here for your family to support and love them."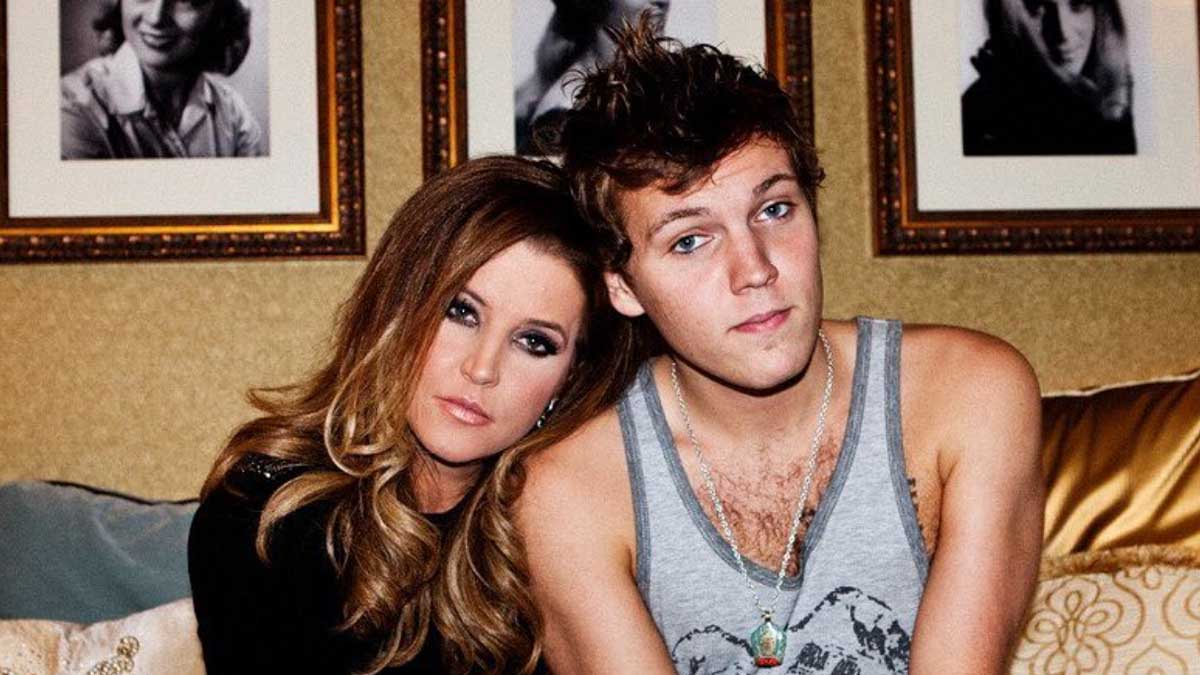 "I am deeply saddened my sissy, you are in my heart," Ferguson added to the post.
"You stayed with me in my darkest moment and I am here in Yours," Ferguson captioned that post. "Love you my sister Lisa Marie .. wherever, whatever I am with you, in all steadfastness."
"Dearest Lisa Marie, Finley, Harper, and Riley," she added in the caption. "You have a family here and I love my sissy .. love you to your heart and will never stop loving my sissy."
What a beautiful friendship these women shared that drove Sarah Ferguson to travel to another continent to attend the memorial service.
Share this piece to honor the memory of late Lisa Marie Presley and how much she is still loved by those who knew her.