Kurt Russell has been deeply in love with partner Goldie Hawn for nearly 40 years. The two have been living their best life together, and have experienced no or very few problems with their health.
But now, at age 70, Russell will have to undergo surgery because of an "unforeseen medical issue".
Kurt Russell is one of the most beloved actors around. Besides starring in some classic films, as well a television series, he's also one half of one of the sweetest love stories Hollywood has to offer.
Kurt Russell – stopped by doctor
Russell and his partner Goldie Hawn have been together for nearly 40 years, and still to this day the couple are deeply in love.
With things slowly start returning to normal for most people after the Covid-19 pandemic, Kurt was set to be inducted into the Oklahoma City-based Hall of Great Western Performers. However, "unforeseen medical issue" have arrived, and the star has been prevented from attending by his doctor.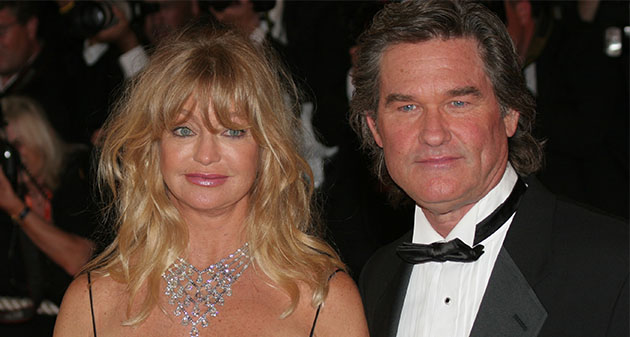 Kurt Russel and Goldie Hawn have been – and still are – superstars on the big screen. At the same time, they've been able to share a loving relationship and show great devotion to their family.
Kurt Russell & Goldie Hawn's love story
The iconic and long-lasting couple's commitment to each other is something special, and their love story throughout the years is even more incredible.
Goldie and Kurt first met while filming The Only and Only, Genuine Original Family Band in 1966, when Hawn was 21 years of age and Russell 16.
"I thought he was adorable, but he was much too young," Goldie said. "Then, years later we met up again, and I remembered that I liked him very much when I first met him. We both said we would never go out with another actor so it just shows you never can tell."
However, they weren't ready to start dating quite yet. One might think that Goldie Hawn was the happiest person in the world at that point, but she was actually struggling.
Behind closed doors, she struggled with depression – and didn't even go out in public.
At the same time as many dream about becoming a celebrity, that wasn't the case for Hawn. She had gotten her big breakthrough, but instead of wanting more, she just wanted to get away from everything and everyone.
"I was very depressed and I had a lot of these issues where I couldn't even go outside in public," Hawn recalled.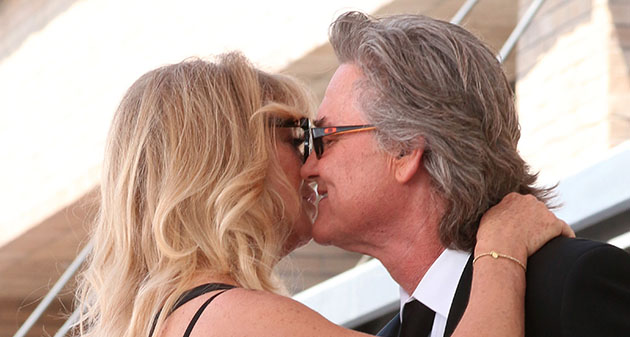 "I didn't want to be a big deal, I wanted to go home, I wanted to get married, I wanted to be a dancing school teacher."
Goldie Hawn married actor Gus Trikonis in 1969, with the couple separating after four years. She was granted a divorce in June 1976 and married Bill Hudson just a couple of weeks later, a marriage that lasted six years.
"You've got great figure"
In 1983, Russell and Hawn met again while filming Swing Shift.
This time, the charming and handsome Russell tried to impress Hawn with the pick-up line: "Man, you've got a great figure."
"I was severely hungover and I didn't know Goldie at all outside of having worked with her those many years before," Russell said in a 2017 interview with Conan O'Brien.
"I just didn't have in my mind what I was going to see, and she had a great body. So the first thing that came out was, 'Man, you've got a great figure.' It came out quickly and it could've gone wrong, and she said, 'Why thank you.'"
At the time, Goldie had two children from her marriage with Bill Hudson. Her son Oliver was born September 7, 1976, and daughter Kate was born Apr 19, 1979.
Kurt and Goldie welcomed their son together, Wyatt Russell, in 1986.
While filming Swing Shift, Kurt and Goldie went out together one night after work. He took her to The Playboy Club, where they spent hours and hours talking.
Afterwards, they decided to move the party to a new house which Hawn had bought. The only problem? She didn't have the keys, which resulted in the two breaking in.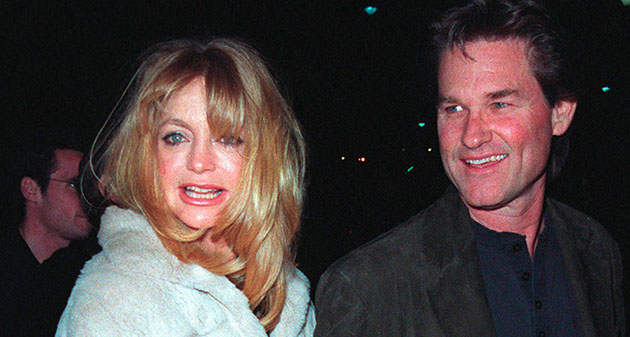 The police later arrived, but it made for an iconic first date. Following that, nothing could split the two lovebirds.
It's now been 38 years, but Goldie and Kurt are still deeply in love.
Kurt Russell & Goldie Hawn never married
When Goldie turned 60, Kurt Russell took the entire family to Tahiti, where they spent a lovely vacation together.
"It's always so much fun when we all meet up. We are very, very close and see each other as often as we can," Goldie told the site Now To Love.
Goldie and Kurt have been together for almost four decades. However, they've decided not to get married.
According to the couple, this is the reason why their bond is so strong. The kind of love and devotion they have is more than just special. And at the same time, Goldie explains that the key to a healthy relationship is not to spend every single hour together.
"We have done just perfectly without marrying. I already feel devoted, and isn't that what marriage is supposed to do?" Goldie told Woman's Day in 2007.
The last decade sure has been special for the Russell-Hawns.
They've now got six grandchildren, and via Instagram, they can been seen giving their love to the smallest members of their family.
The movie stars were captured on camera by daughter Kate a couple of years ago, holding their new granddaughter in a very special moment.
New details about their relationship
When posted on Instagram, millions of fans reacted with adoration and sent the most lovely messages.
Kurt has revealed that their grandchildren don't call them Grandma and Grandpa. Instead, they go by Gogo and Gogi.
The grandchildren and children of Russell-Hawn got to share an amazing moment together in May 2017, when the legendary actors had their names immortalized on the Hollywood Walk of Fame.
The couple even shared a loving moment during the ceremony, kissing each other in front of the stars.
Being together for 37 years, it's important to remember showing each other love every single day.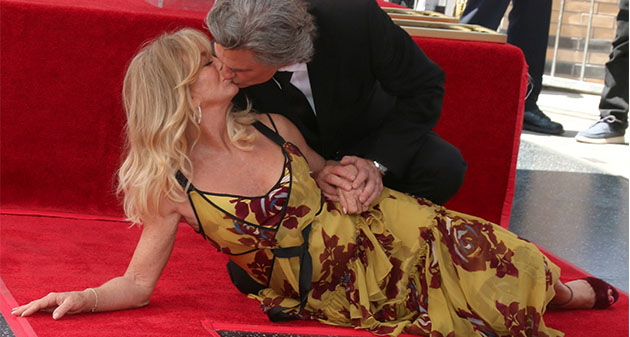 Recently, new details about their wonderful relationship came to light. Body expert Karen Donaldson has analyzed pictures of Kurt Russell and Goldie Hawn – and the results are just as wonderful as you can imagine.
Kurt Russell & Goldie Hawn – health update
At 75 respectively 70, Goldie Hawn and Kurt Russell has to take care of themselves. They aren't getting younger, however, the couple have been very lucky not getting into any serious health issues. In 2017, a source told Closer Weekly that Hawn is "super focused" on her diet as well as her workout routine.
"She always says you're as young as you feel, and she still feels like a 30-year-old. She's healthy and vibrant and comfortable in her own skin," the source said.
Another insider added: "[Goldie is] doubling down on working out. She's never really just committing to one solid routine. Her big word is 'diversity.' Every day is different so she never gets bored of her workouts."
Hawn spoke about her diet with People in 2016. She said she doesn't eat a lot, adding that it's all about not eating to much, or "overeating" as she describes it.
"I drink my green juice every day! I do a lot of juice, I don't put a lot of food in my stomach and I don't mix my foods too much. So if I want to have like protein I'll just eat a bowl of lentils, I won't mix it with a bunch of stuff," Goldie Hawn said.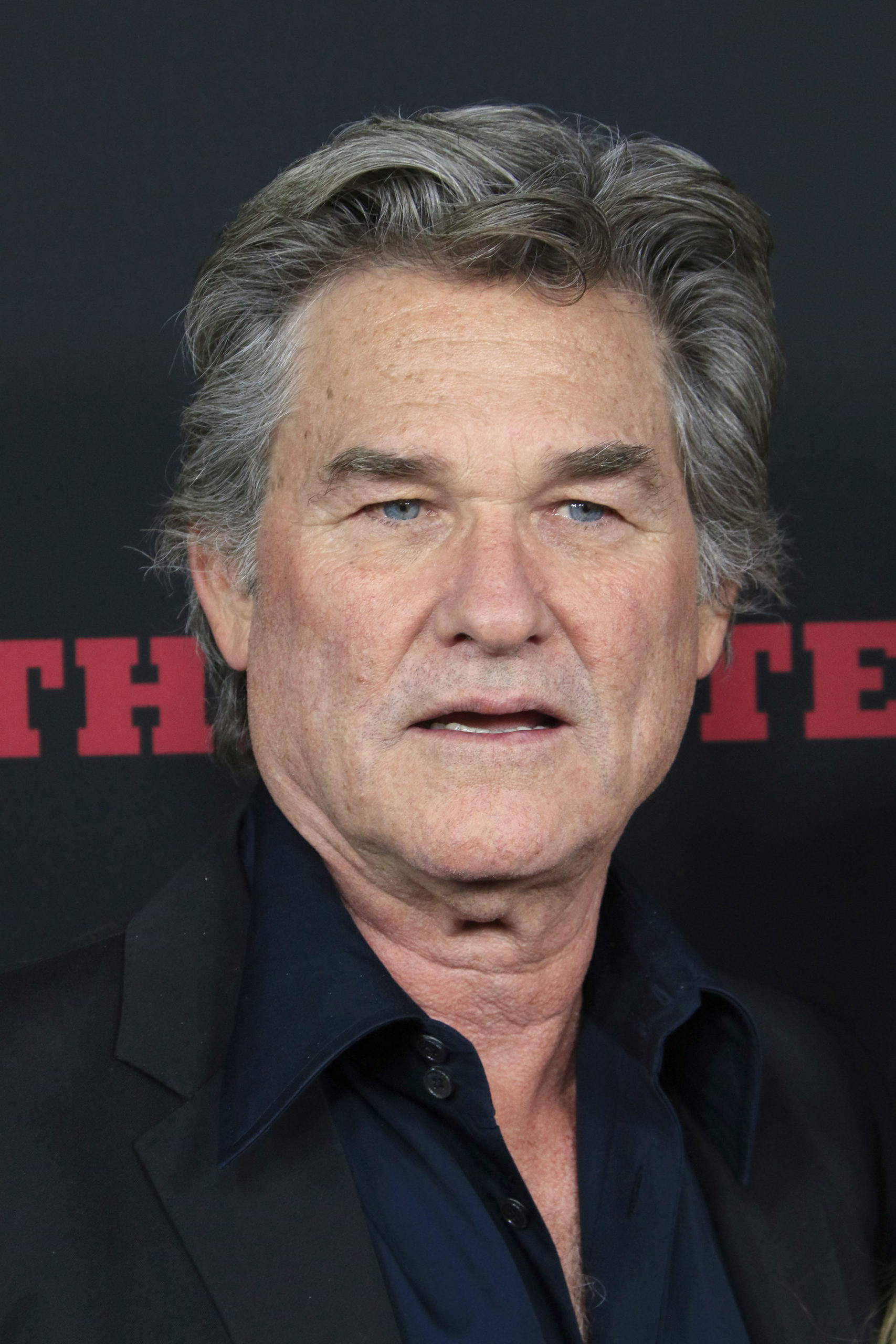 Kurt Russell has been way more active within the Hollywood scene over the last number of years. He starred in Quentin Tarantino's film Once Upon A Time In Hollywood in 2019, and this year will appear in both Fast & Furious 9 and the television series What If…?
Kurt Russell to have surgery
In October, Kurt – who already has his name on the Hollywood Walk of Fame – was to be inducted into the Oklahoma City-based Hall of Great Western Performers. 
However, due to an "unforeseen medical issue", Kurt can't attend.
In a statement, the movie star said that he has to undergo surgery, a procedure that apparently can't wait, according to his doctor. According to the Oklahoman, he's going to have a hip surgery.
"I had hoped it could wait, but my doctors said it needs to be this September. As much as I hate missing this year, I'm grateful to the museum for being willing to move our recognition to 2022 so I can be there in-person to accept this great honor," Russell said in the statement.
Congratulations to Kurt Russell for being inducted into the Hall of Great Western Performers! We wish him a speedy recovery following his surgery later this month.
Please, share this article with friends and family on Facebook to show your support for Kurt Russell!