Prince William and Kate Middleton are busy raising their own family within the royal sphere. Prince George will one day be king, while Princess Charlotte and her younger brother, Prince Louis, will likely be given essential roles within the family as they mature.
At the same time as the youngsters – George, in particular – will be expected to learn various traits and skills, the Prince and Princess of Wales are also applying their own methods to raising their kids.
According to a royal expert, that includes them taking on roles outside of simply being parents.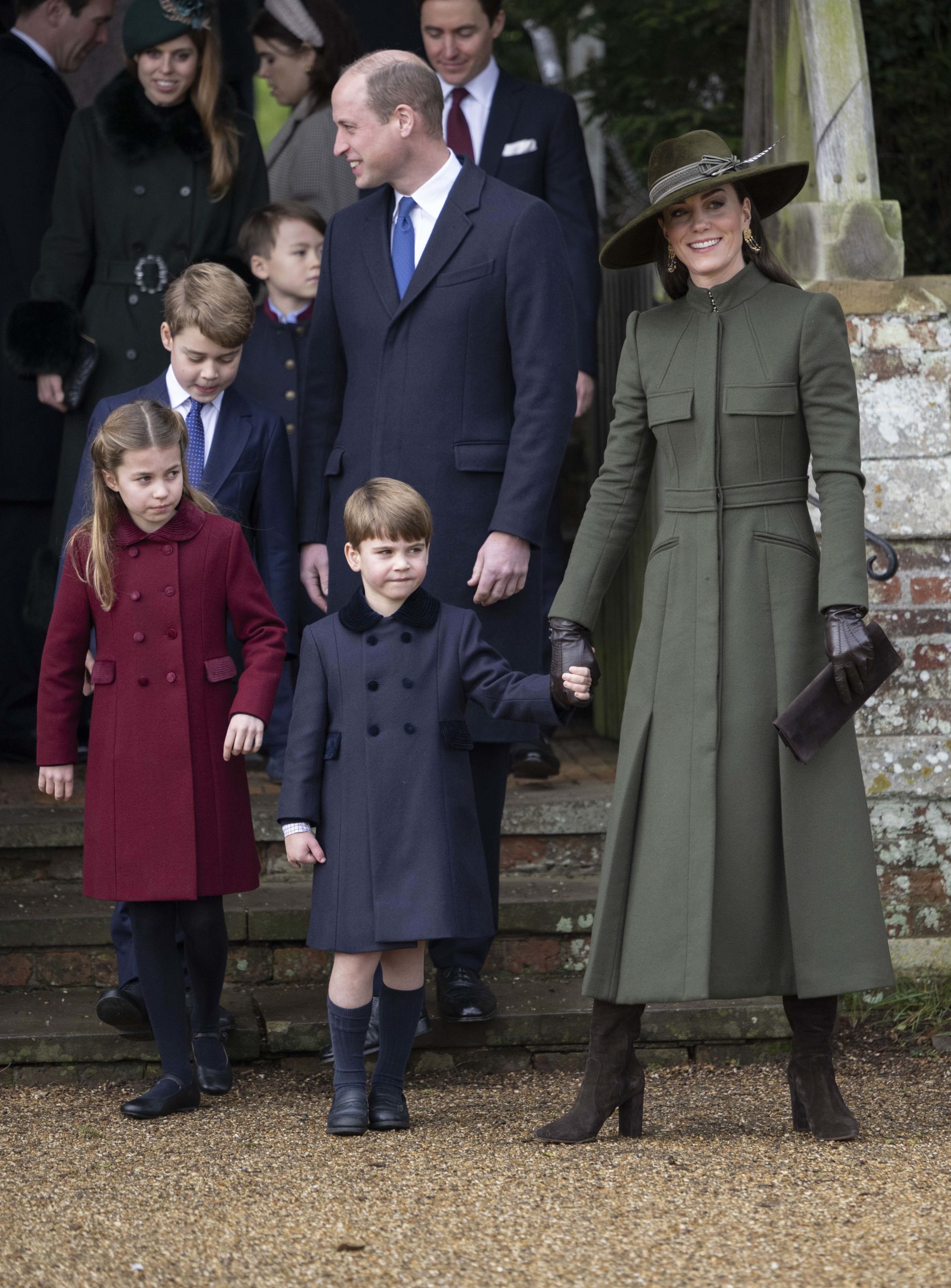 "Kids grow up so fast." We've probably all heard that saying at some point in our lives, whether about our own children or someone else's. Now, the science behind that statement might not hold up, but as a parent myself, I can tell you it sure feels as though time passes quicker when you're watching a child grow up.
The children of the royal family
In the eyes of many royal fans, that's been the case for Prince William and Kate Middleton's three children. It feels like just yesterday that the pair walked out of St. Mary's Hospital on July 22, 2013, to announce the birth of their first child and future King of England, Prince George.
Since then, much has happened.
Prince Harry met, fell in love, and tied the knot with Meghan Markle, for one. The two left royal life behind, ending up in a bitter feud with the Firm which has waged across the Atlantic Ocean. Moreover, Queen Elizabeth sadly passed away, making Charles finally king.
But perhaps more importantly, the royals have had the great blessing of welcoming more family members. In William and Kate's case, that means welcoming two further children.
Princess Charlotte was born in 2015. Then, three years later, William and Kate's third child, Prince Louis, was welcomed into the world.
For the couple, becoming parents was, just as for anyone else, a huge step. Yet in comparison with others, not only are William and Kate having to raise their children to become good human beings, but also equip them with all the tools necessary to be working members of the Royal Family.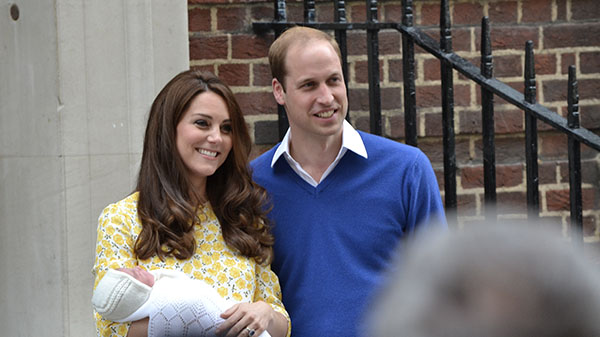 While Princess Charlotte and Prince Louis won't have such major roles as their big brother, Prince George, in the future, they will likely be key aspects of his monarchy. It's a lot for William and Kate to prepare them for, in short.
Even so, their parents are said to be intent on doing their best to give the children a normal childhood.
How William and Kate are raising their children
According to royal expert – and body language expert – Judi James, that goes for everything regarding the children's daily life.
"George, Charlotte and Louis are not only allowed to be playful, fun, spontaneous, and even cheeky in public, they are actively encouraged by their mum and dad, who often look at their most proud and most doting when they are doing so," James told the Daily Mail.
Though the expert acknowledged that the Prince and Princess Of Wales have a "unique" parenting style regarding their children's future life, the freedom to have fun is vital for the kids.
"William and Kate's parenting duties were always going to be unique as they're inducting a prince, princess, and future king into the rules, traditions, and formalities of the royal family as well as allowing three small children to have as much fun and freedom as possible as they do so," she said.
READ MORE
James added: "What we have been seeing during their most recent public outings is how well they are managing the 'normal' aspect of their parenting, making them look like many other families taking their kids on a day out."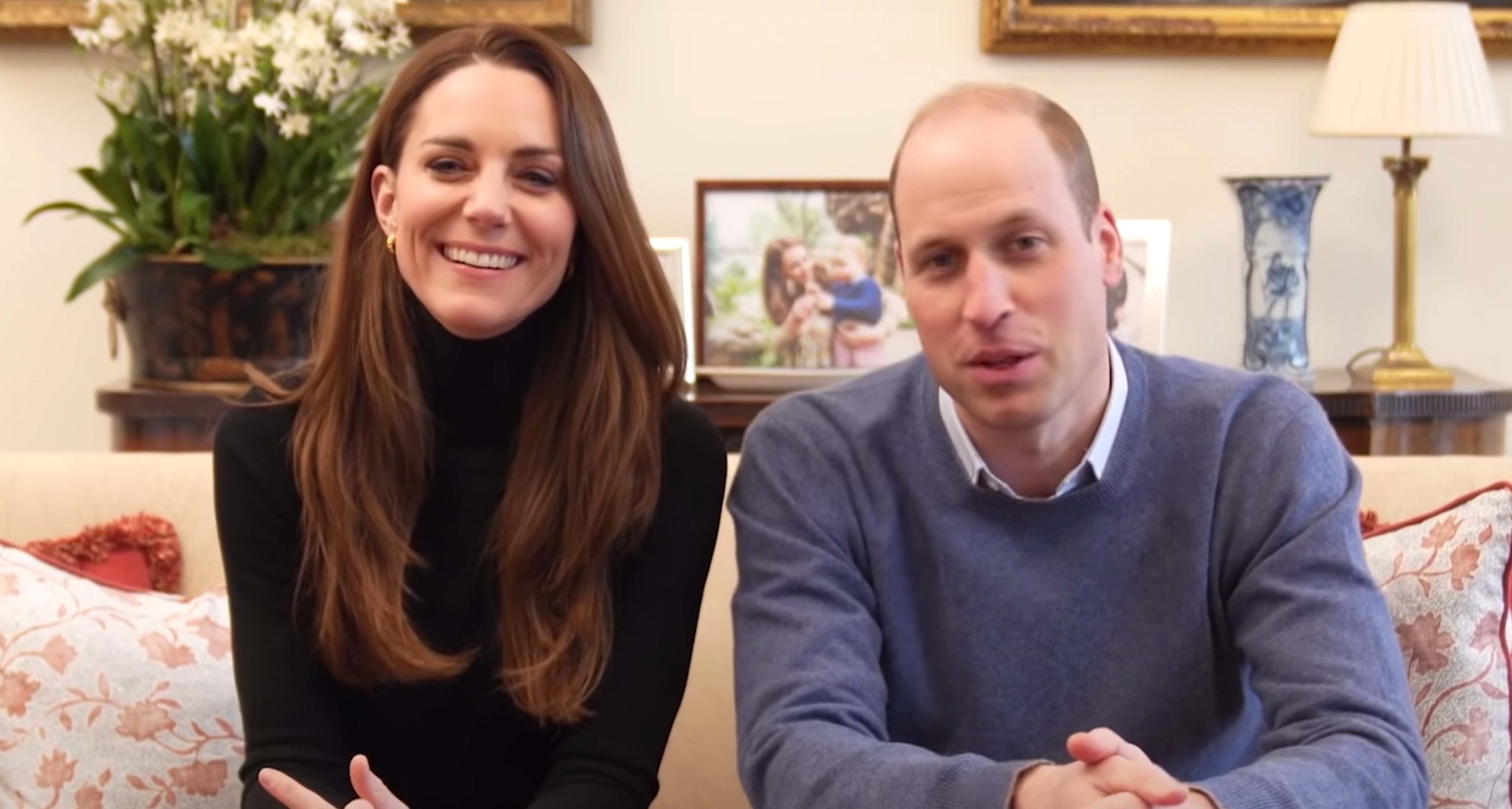 Now, it should go without saying that William and Kate had very different upbringings. The Princess of Wales didn't have a bad childhood in any way, but given that William was the royal heir, one can expect that his upbrining was rather unique. Then there's the trauma William endured when his mother, Princess Diana, passed away.
Want to be their "best friends"
It makes sense that William has more experience of what a royal upbringing is like, but given that he and Kate want their kids to have a "normal" childhood, they've turned mostly to Kate Middleton's parents when it comes to how they're raising their children.
Kate Middleton was born on January 9, 1982, at the Royal Berkshire Hospital in Reading. She has two younger siblings; sister Pippa and brother James.
According to royal expert Duncan Larcombe, William and Kate prefer the "Middleton model" for their children. That includes hard-working parents and "lots of love in the house."
Not only that, but William and Kate don't want their children to be just their children, but also their friends.
"By the time Kate was in her early twenties, she counted her mother and father on the list of her best friends. That's what William and Kate are aspiring to with their children, but they also have to drip-feed George and, to some extent, Charlotte and Louis, into the public domain." Larcombe told OK!.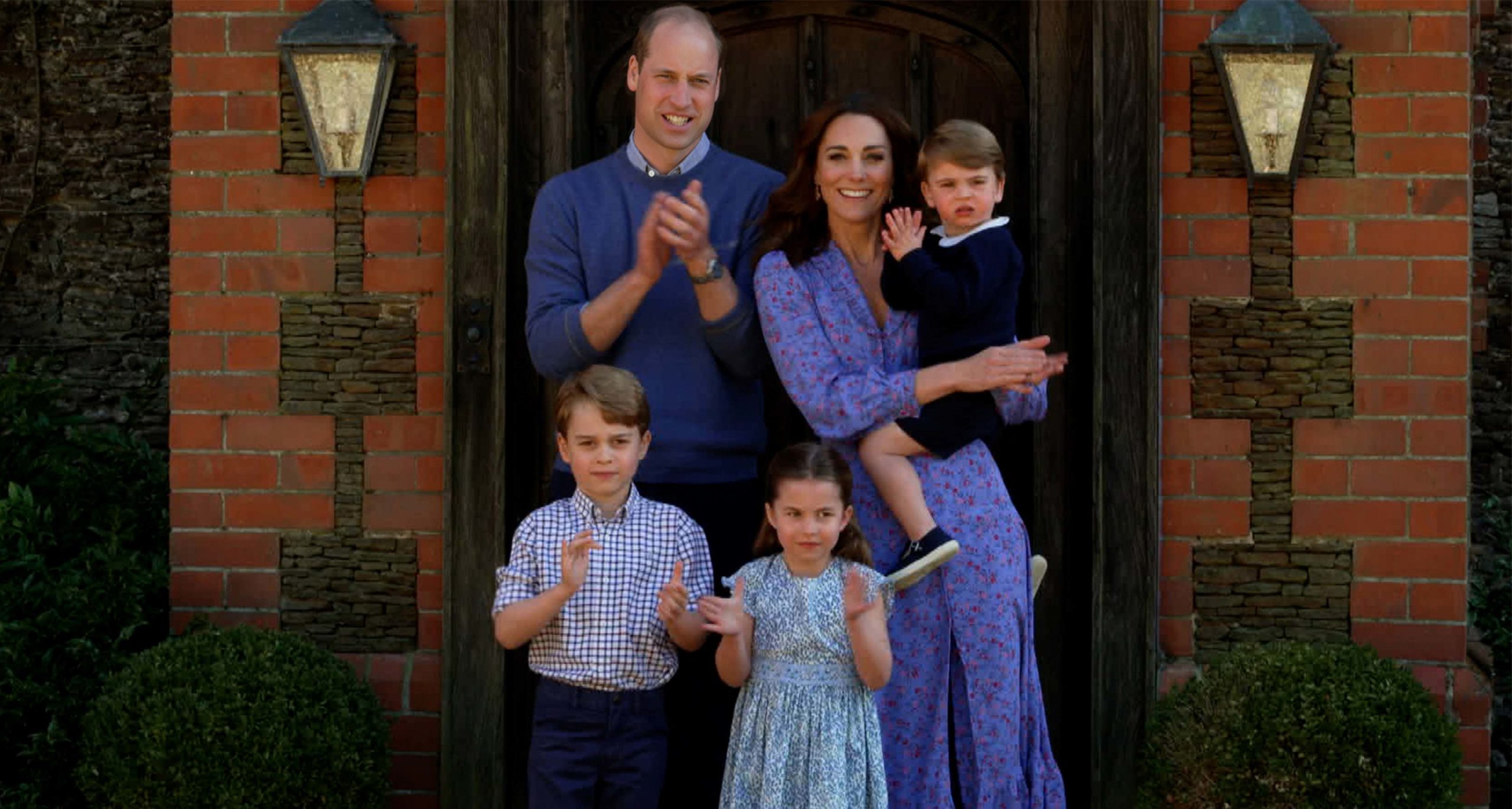 The royal expert argued that if they'd had the choice, William and Kate wouldn't let Prince George, Princess Charlotte, and Prince Louis appear in public at all.
Prince George raised in a "very different way" from his father
However, that's sadly not a viable option.
"Because if the public doesn't fall in love with Prince George as a little boy, then he's going to be playing catch up for the rest of his life. By the time the Queen came to the throne, the nation had fallen in love with Princess Elizabeth because they felt her pain," Duncan said.
"They saw her very popular father, the unexpected King, die at such a young age and the public loved and supported the Queen because of what happened to her father," the expert said.
Duncan added: "Although there are some similarities, George is being raised in a very different way to Prince William. William has based his children's upbringing on the Middleton model – three children, affluent, but hard-working parents, and lots of love in the house."
While William and Kate are said to have applied the "Middleton model," there are other, elder influences in raising Prince George, Princess Charlotte, and Prince Louis. When appearing on the Happy Mum, Happy Baby podcast, Kate explained that her grandmother also had a significant influence on how she was raised when she grew up.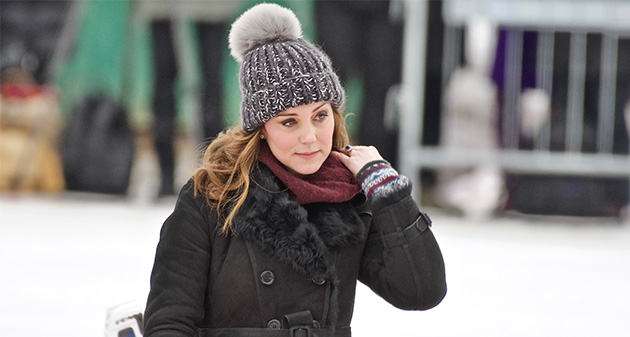 "I had an amazing granny who devoted a lot of time to us, playing with us, doing arts and crafts and going to the greenhouse to do gardening, and cooking with us," Kate said.
"And I try and incorporate a lot of the experiences that she gave us at the time into the experiences that I give my children now."
Prince George's future
Kate also spoke on the "very happy" childhood she enjoyed.
"It was great fun, and I'm very lucky I come from a very strong family. My parents were hugely dedicated. I really appreciate now as a parent how much they sacrificed for us. They came to every sports match, they'd be the ones on the sideline shouting, and we'd always have our family holidays together."
While the royal children are being raised as normally as possible, there is also a future that William and Kate must consider. That means life as a future king and later monarch for Prince George.
Attending events is just one small part of the royal duties Prince George will be expected to do when he grows up. Of course, as the future king, he will have many engagements and responsibilities to handle.
READ MORE
It is believed that William and Katte are slowly letting him know what the future will hold. It's been reported that George – just like his father – will most likely begin working full-time as a royal by age 35, if not sooner. For a future King, it's crucial to be prepared.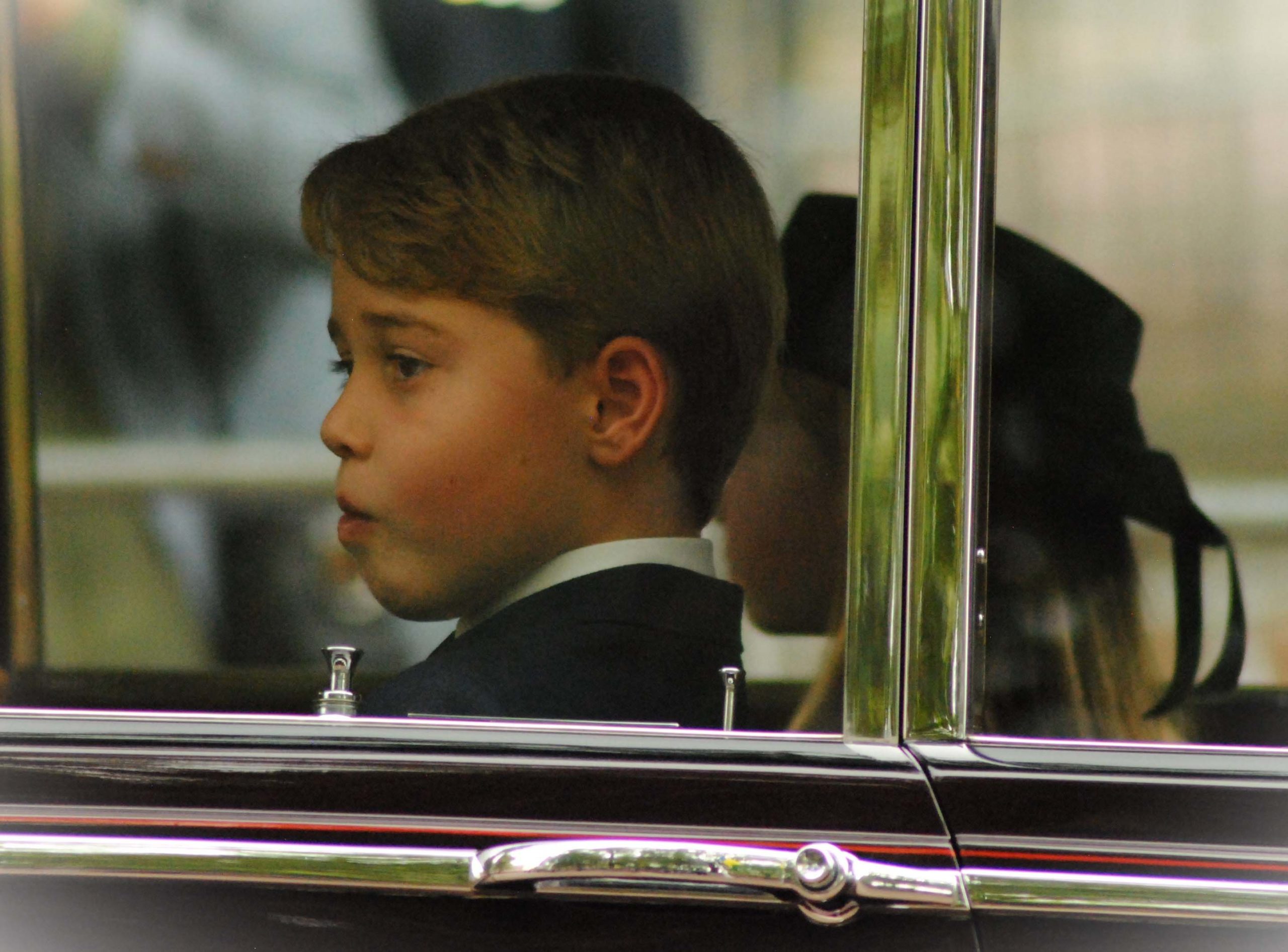 According to royal historian Robert Lacey, William and Kate have already told George what the future has in store for him.
"William has not revealed to the world how and when he broke the big news to his son," Lacey wrote in his book, Battle of Brothers.
Criticism towards William and Kate
"But sometime around the boy's seventh birthday in the summer of 2020, it is thought that his parents went into more detail about what the little prince's life of future royal 'service and duty' would particularly involve."
William and Kate have been praised for their parenting style as they try to give their children a normal childhood as possible. However, there has also been plenty of criticism. Not least because of how their children have dressed during the few public engagements they have joined their parents on.
When the Royal Family engaged in the traditional walk to St. Mary's Church for the Christmas Day Service, Prince Louis stole the show.
The 4-year-old wore a blue wool coat and purple shorts – but the fact that his legs were exposed to the chilly December weather left people concerned that Louis would be cold. A few even speculated that it might increase his risk of falling sick.
"Prince Louis looks adorable except for the shorts," one person wrote on Twitter, as reported by The Sun.
"Absolutely ridiculous to use such an outdated and classist style convention on a freezing day. People are sitting with blankets."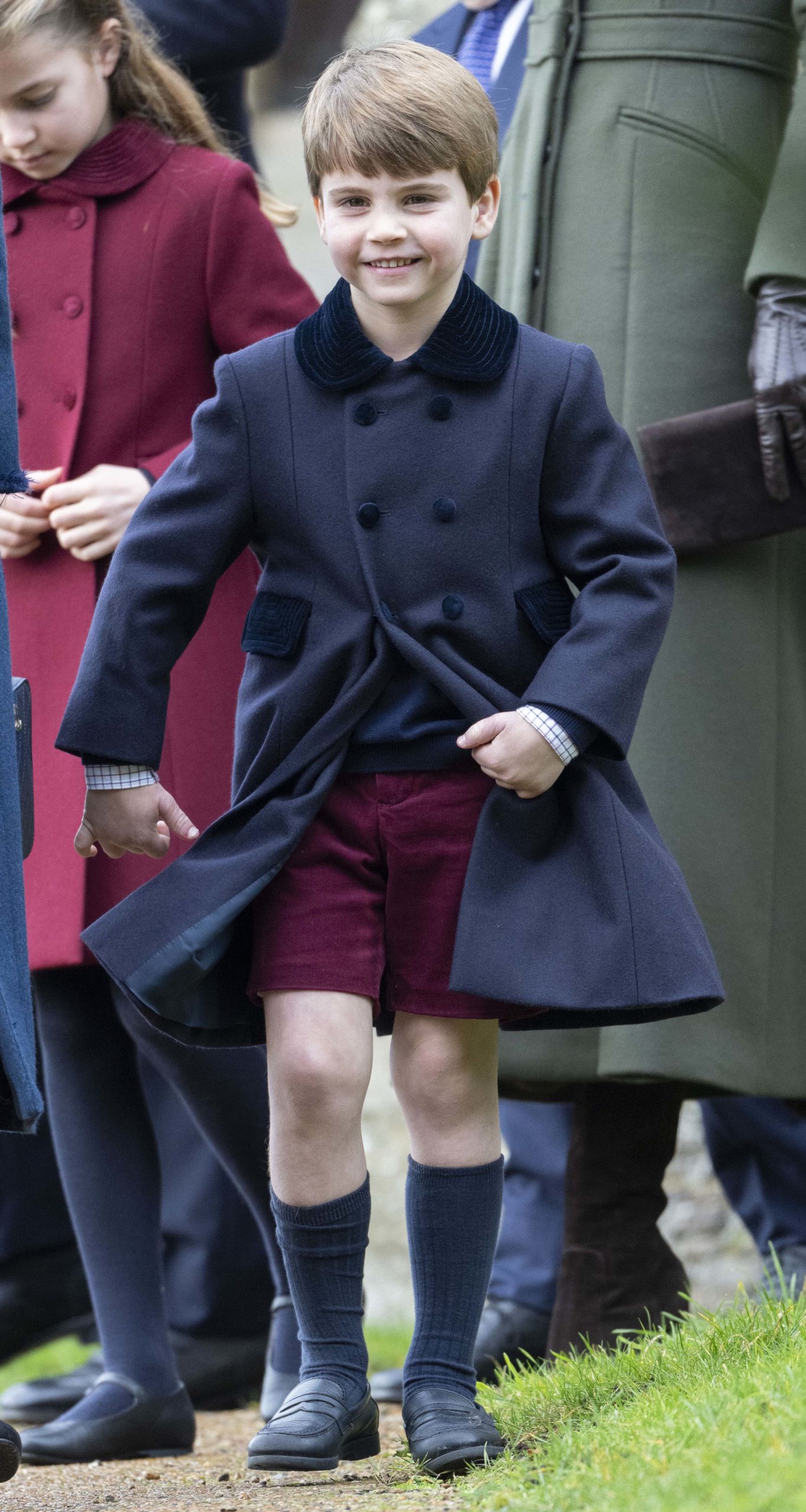 Another person added: "Why is Louis wearing shorts on such a cold day?"
"Poor Prince Louis in the cold in lil shorts," a third wrote.
Criticized over Prince George's summer suit
So why was Prince Louis wearing shorts? According to etiquette expert William Hanson, the boy's outfit had a story behind it.
This isn't the first time royal fans have been left concerned over William and Kate's children's outfits. Earlier this year, when Prince George accompanied his parents for the Wimbledon men's final, he was dressed in a blue suit and tie.
Even though Prince George seemed to have a great time, pictures also appeared to show him in discomfort. Temperatures in London soared to 28C (82F) on the day, and the young prince was clearly feeling the heat.
"[It's] too hot," George told his dad.
William replied: "Oh you're hot, are you? It's very warm today […] It'll be fine."
READ MORE
Royal fans took to Twitter to share their thoughts. "Poor child having to wear a suit in this hot weather," one user wrote.
"Why do they dress him in a suit and tie and in this heat. He's a boy, not a grown up," another stated.
A third said: "Poor Prince George, he must be boiling in that suit."
Please, share this article on Facebook if you also enjoy reading about the royals!