It's amazing how intelligent and helpful dogs can be, especially when their owners are in danger. They have a great instinct for when people are in need and know enough to get help.
Like one smart dog, who jumped into action when her owner passed out from a seizure.
According to CTV, Haley Moore, from Ottowa, collapsed while walking her one-and-a-half-year-old Maremma mix Clover.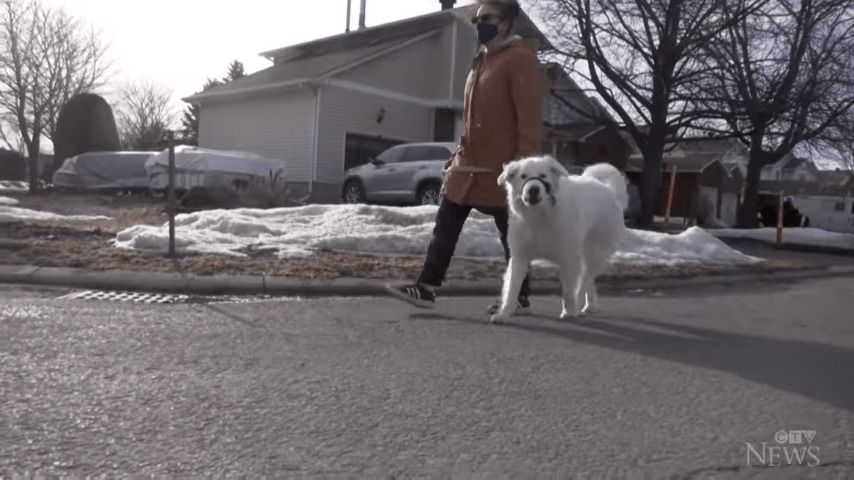 Haley was on the ground having a seizure, face down in the mud, and the only one around was Clover. But the smart dog, sensing her owner was in danger, got to work looking for help.
Seeing a car passing by, Clover left Haley's side and ran into the street, hoping the driver would pull over.
Luckily, the plan worked: 21-year-old Dryden Oatway got the message and pulled over to help.
"It was really impressive, the dog actually blocked my way," Dryden told CTV. "She kind of backed into the road to block my truck."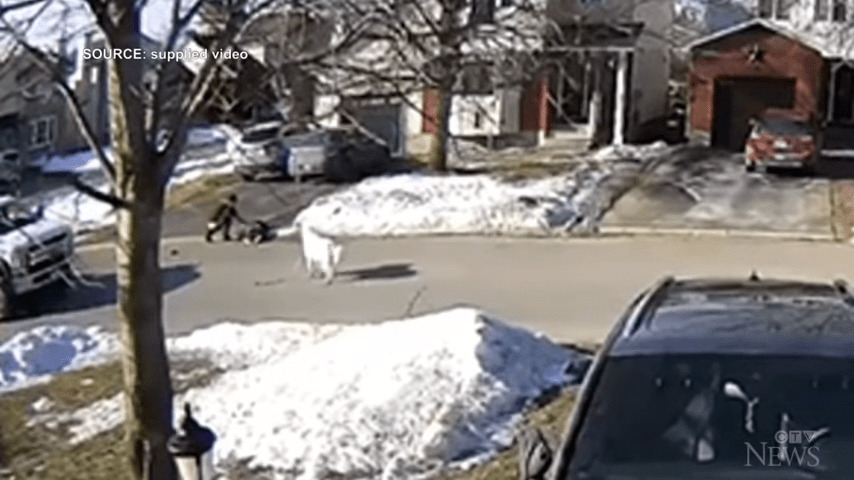 The dramatic scene was caught on security footage from across the street. Dryden looked after the passed-out Haley, and soon Clover ran into the street and got the attention of another neighbor, Danielle Pilon.
With two people looking after Haley, the dog ran home and frantically alerted Haley's family.
"You could tell she didn't want to leave her even when we were with her but I think it just came to her that she was like 'I need to go home to let them know she needs help,'" Danielle Pilon said.
"Good thing they have the dog, because she's a very good friend to her."
Soon, paramedics arrived to help Haley. She regained consciousness in an ambulance, not remembering what happened.
She's now safe and sound, all thanks to the dog who stood by her side and got help when she needed it.
"If this ends up happening again, I feel 10 times safer and I know she will be there for me," Haley told CTV. 
"You know how good animals are and she's a really amazing dog and I love her to death."
Haley's parents say it was "terrifying" to see their daughter go through all this, and thanked Clover for saving her life with a big juicy steak.
Good girl, Clover! It's amazing how dogs will be by your side just when you need them and even help save your life.
Share this incredible story!