Jeopardy! fans around the world are still missing Alex Trebek, the iconic, longtime host of the show who died in last November after a battle with pancreatic cancer.
But no one misses him more than his own family. Alex is survived by his beloved wife Jean and his three children.
And recently, Alex's widow spoke about his final days — and the silver lining she found in them.
In March 2019, Trebek publicly announced that the had been diagnosed with stage IV pancreatic cancer. While he admitted that the prognosis was "not encouraging," he pledged to continue to host the show as long as he could.
"With the love and support of my family and friends and with the help of your prayers also, I plan to beat the low survival rate statistics for this disease," he said.
Trebek did beat the odds, continuing to host Jeopardy! while battling cancer for nearly two years.
In that time, he received a widespread outpouring of support from fans and contestants. Players donated winnings to cancer charities and paid emotional tribute to him on-air.
Throughout the ups and downs of his cancer battle, Alex credited the thoughts and prayers of his friends and family with keeping him going.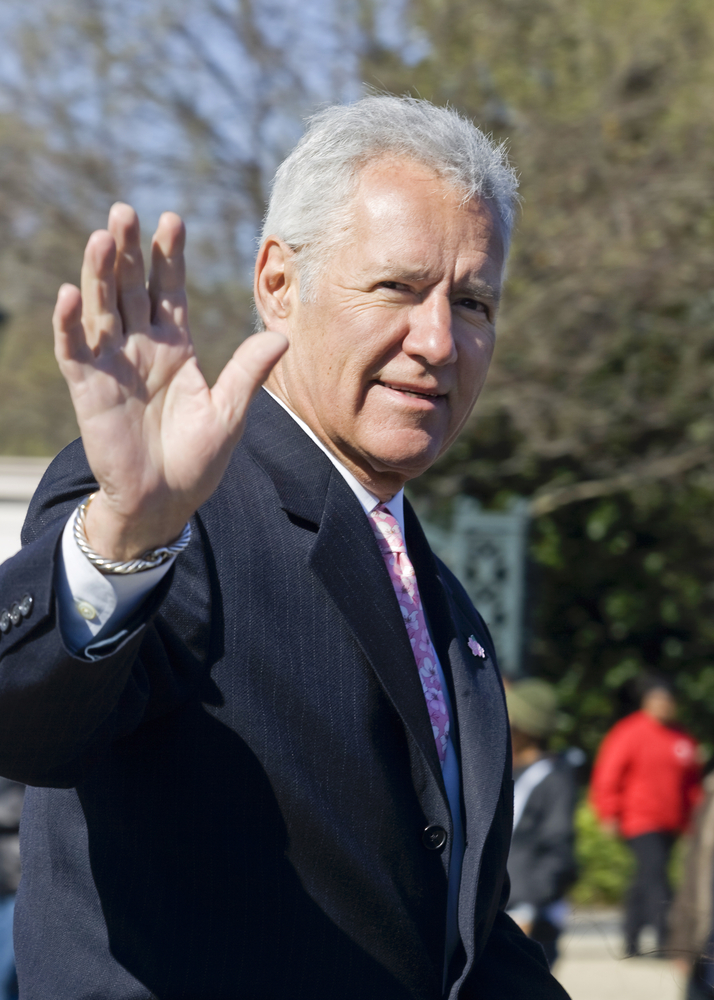 And months after his passing in November, Jean Trebek said she is grateful her husband got to see all this love while he was still around.
In a new interview with Today co-anchor Savannah Guthrie as part of the show's "Inspiring America: The 2021 Inspiration List" special, Jean called the outpouring of support a "blessing."
"I think one of the beautiful things, the blessings that came, if you can call it a blessing, is that he got to really see the outpouring of love and admiration that he gave to the world," she told Today.
"Some people just, you know, you don't see that while you're still embodied, you don't get to really witness all the love that people feel for you. And I know that that was in and of itself a huge inspiration for Alex."
Alex's enduring influence is still being felt nearly six months after his death. His wardrobe of iconic suits from the show were donated to a charity to help job seekers in need have a suit for interviews.
His name will also grace a new Los Angeles homeless shelter, after he donated half a million dollars to the project.
His daughter Nicky recently paid tribute to her late father, praising him for helping to bring awareness to pancreatic cancer, a disease that often goes undiagnosed until it is too late.
"I'm beyond proud of him for his courage and integrity throughout his illness," Nicky wrote. "So I'm continuing what he started and will fight for everyone affected by pancreatic cancer."
Meanwhile, the show he made famous continues on — but, perhaps because Alex is truly irreplaceable, Jeopardy! has yet to name a full-time replacement host.
Instead, a series of celebrity guests have taken hosting duties, including "greatest of all time" Jeopardy! champ Ken Jennings, executive producer Mike Richards, journalists Katie Couric and Anderson Cooper, and NFL quarterback Aaron Rodgers.
All of the guest hosts have paid tribute to Alex on nearly every new episode of the show, often signing off with "Thank you, Alex."
We're still missing the great Alex Trebek, but we're glad he got to know how much he meant to people in his final days.
Share this story if you love Alex Trebek.