Dr. Phil McGraw is one of the most well-known mental health coaches in the world, not least due to his TV show Dr Phil. He's been happily married to Robin McGraw since 1976 – together they have two sons.
Now, Dr Phil's sons and grandchildren have grown up – and they're definitely starting to look just like him.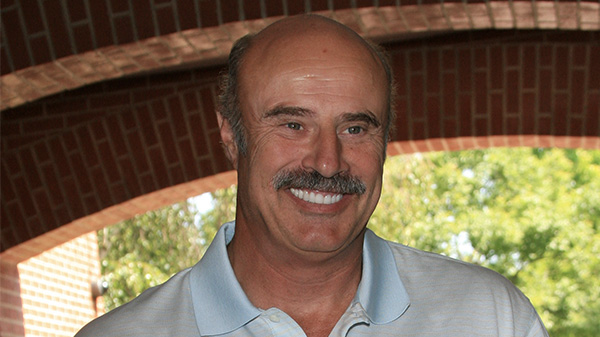 Dr Phil has climbed to worldwide fame through his TV show that goes by the same name. Initially airing in 2002, the show was started by Phil McGraw and Oprah Winfrey, and has seen hundreds and hundreds of guests getting advice on matters both serious and personal.
Dr Phil McGraw
I'll be honest, sometimes the show can be hard to watch. But the truth is that Dr Phil's trying his best to help people feel better about themselves, stripping away the sort of stigma and embarrassment that can keep people from seeking help.
At the same time, Dr Phil keenly speaks about his own personal experiences on the show as well, as a way to try and relate to, and ultimately help, people.
Dr Phil's been married for over 40 years and has both children and grandchildren. Now that his sons are adults and the grandchildren are starting to grow up, it's remarkable how much they look like their granddad when he was young.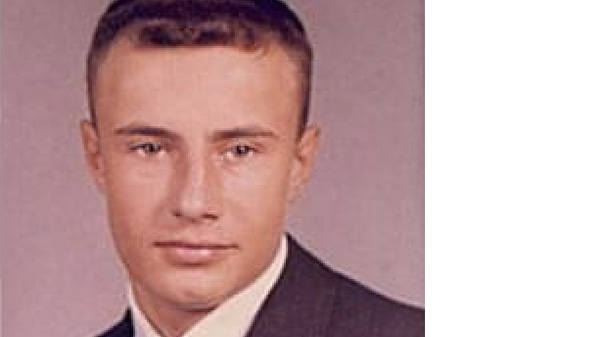 Dr. Phil hasn't always been a huge TV celebrity earning huge sums of money through helping people. Phillip Calvin McGraw was born Sept 1, 1950, in Vinita, Oklahoma, and was raised both in his home state and in Texas.
During his childhood, it was far from obvious that Dr. Phil would become a mental health expert. In fact, his mind was on sports and football.
Dr Phil – education
In 1968, Phil was awarded a scholarship to play football at the University of Tulsa. The 6ft 4 college athlete was a middle linebacker, and he really aimed his sights at the top.
Speaking with News 9, he recalled running up and down the stands at Skelly Stadium in the early morning in full gear.
"I've been in every seat, I've been on every row of that stadium a hundred times let me tell ya for sure," he said.
His time at the University of Tulsa, and especially his participation in the football team, also earned him a place in college football history, though not necessarily in a good way. His team lost against the University of Houston 100 to 6 in what was one of the biggest annihilations in the university's history.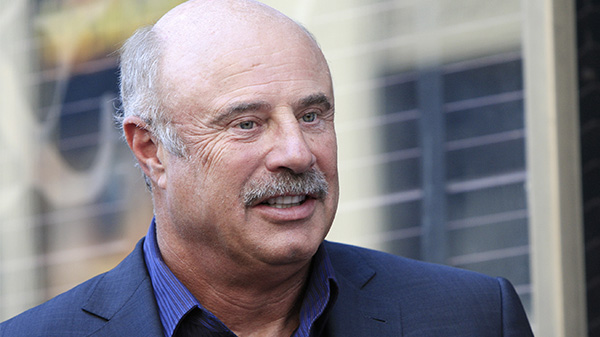 It goes without saying that was a bitter pill for Dr. Phil. However, he only has good memories from his playing days at the University of Tulsa, including that of his father, who went to the same university.
"I got my dad, and my two boys and we came for a homecoming game up here and went to the stadium and stuff," Phil McGraw said. "Same stadium he ran in 20-25 years before I did, so it was good."
Dr. Phil – Oprah Winfrey
But football didn't turn out to be Dr. Phil's way forward in life. He instead transferred to Midwestern State University and in 1976 earned an M.A in experimental psychology, as well as a Ph.D. in clinical psychology at the University of Northern Texas.
His father had opened a private psychology practice, which Phil joined. Before long, though, he moved on to do his own thing, starting Pathways, which was a self-motivation seminar, as well as the company Courtroom Sciences.
Phil McGraw got his first TV appearance on The Oprah Winfrey Show, where he appeared regularly for several years dealing with life strategies and relationship.
In 2002, however, he started his own show. From that point forward, he was always going to be known as Dr. Phil.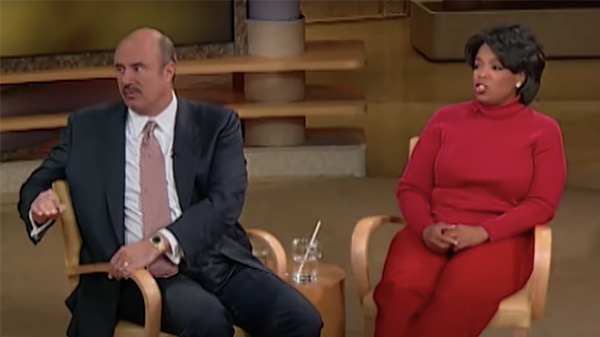 Dr. Phil never had a goal of just being a daytime talk show, but rather wanted the show to always be entertaining, even though it was dealing with serious subjects.
"People see me engaged in very serious work, dealing with peoples' lives and families and futures," he told Variety in February.
"And while there's a lot of humor on 'Dr. Phil' as well — we have fun and cut up a lot — I think it's really important for people to see that I don't take myself as seriously as everybody else does. I take the work I do seriously, but you need to laugh at yourself."
Advice from Oprah Winfrey
Oprah Winfrey became a very important figure for Dr Phil. She wasn't only a great host of her own show, knowing exactly how to speak to guests and letting them show emotions and take their time.
Oprah also inspired Dr Phil to become a TV host.
"I often say I'm the first graduate from Oprah University, and that's a pretty great place to learn how to do television," McGraw says.
Similar to The Oprah Winfrey Show, Dr. Phil was doing several episodes each week. It was a full-time job that, without Oprah's help, would've been even tougher.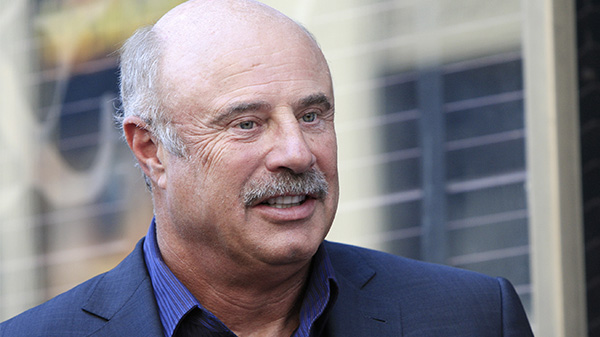 When appearing on Doctor Oz's talkshow, Dr Phil explained the one critical thing Oprah taught him in order to be a successful TV host.
"I learned about doing shows, is either do it right or don't do it. I mean, she would never cut a corner and she worked a criteria, there was nothing about the clock," Dr Phil explained.
"She told me something personally that really meant a lot to me. She said 'use the media, don't let the media use you,'. And she said 'if you don't feel like interacting with everybody, just don't go out there. You gotta have the energy to go out there and be nice to everybody, or just don't go out there.' And she was really right about that."
Dr Phil – TV show
It's no secret that Dr Phil's made it big through his celebrated talkshow. He has picked up more than two dozen Emmy nominations for Dr Phil. In 2020, he was awarded with his own TV star on the Hollywood Walk of Fame.
Not only that, but Dr. Phil is also an author, having had several self-help books at the top of the best-seller charts. In total, Dr Phil has had nine books at #1 on the New York Times best sellers list, which have been published in 39 languages and have over 33 million copies in print.
At the same time as he's had a successful career building his brand, Dr Phil is a family man.
At 20 years old, he married Debbie Higgins McCall, but the couple divorced three years later in 1973.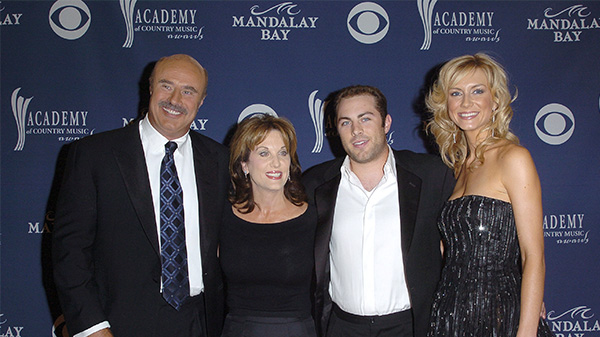 Dr Phil would actually go on to meet his future wife, Robin, for the first time at his parent's house. Robin was a friend of his sisters.
"The first thing he said was 'who are you?' Not a great game," Robin recalled in an interview with Yahoo.
"I was going back to school and looking for love was the last thing I had on my mind at the time," Dr Phil added.
Marriage with Robin McGraw
At the time, Phil had gotten his pilot license. He decided to take her on a flight, since she had never been in a plane before.
"I always go with my gut, and I knew that I'd be safe with this man," Robin said.
"I do believe in love at first sight, and I did fall in love with this man on the very first night."
So, Dr Phil and Robin fell in love and the couple got married in Texas on Aug 14, 1976. They have now been married for over 40 years – quite the accomplishment.
"I always tell people that the formula for a good relationship is that it's based on a solid friendship," Dr. Phil told US Weekly.
"We're really good friends."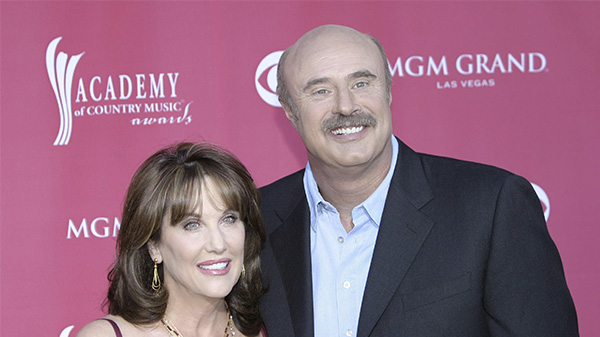 Robin and Phil always support each other. She has her own career with a lifestyle brand, Robin McGraw Revelations, as well as a skincare line.
They have always been two hard-working people with great work ethics. According to Robin, that's made their relationship as strong as it is today.
"A lot of people say it is 50/50, but we both think it's 100/100," she told People Magazine.
"So, we both focus on the marriage — and we did our homework before we got married. We sat down and with both said what we needed from our marriage."
Jay McGraw, eldest son
Dr Phil and Robin welcomed their first son, Jay McGraw, in 1979, and their second son, Jordan, arrived in 1986. Over the years, Dr Phil has been a devoted dad and he did an amazing job raising his sons together with Robin.
Dr. Phil's eldest son, Jay, actually has a very reminiscent career of his father's.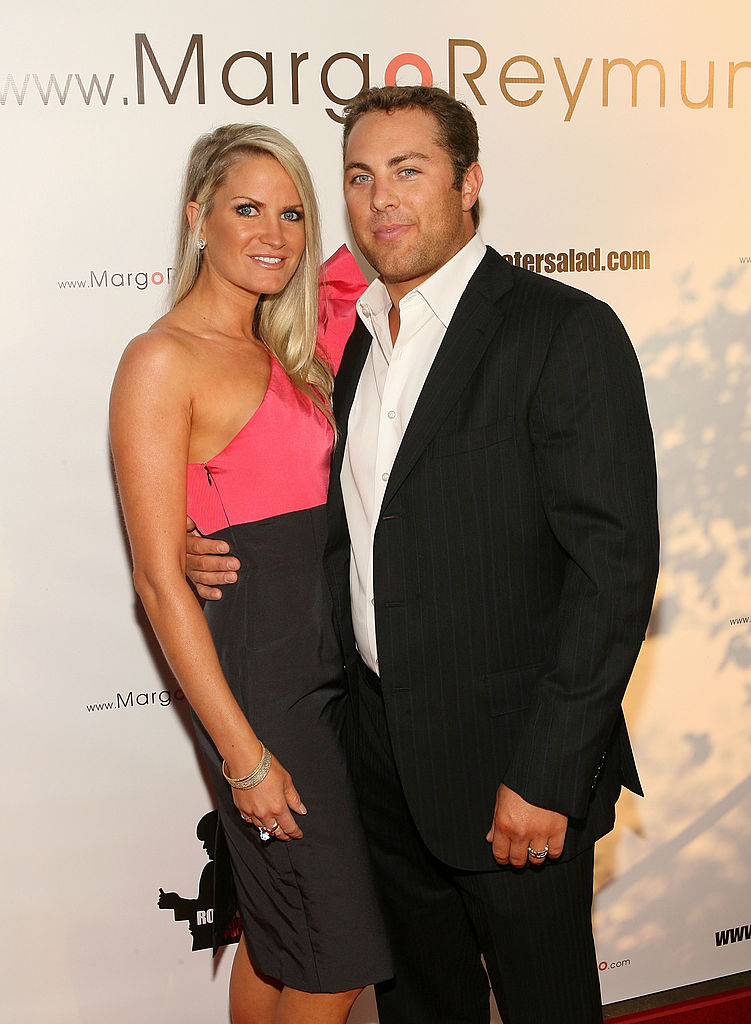 Born in Wichita County, Texas, in 1979, Jay invested heavily in his studies as a young man. He graduated from the University of Texas at Austin, receiving a BS in psychology.
Today, Jay McGraw has a lot on his plate. He is an author of six books, works as a TV producer, and is also the president and CEO of the video production company Stage 29 Productions, a company he co-founded with his father.
In 2006, Jay tied the knot with Playboy model Erica Dahm, at his parents' home in Beverly Hills. When looking back on his life and career, Jay is extremely thankful and has said that he wouldn't be where he is today if it weren't for his father.
"He sets the bar very high," Jay told Closer Weekly in 2018 and added:
"People say he's very tough, but if you really pay attention, he's equally as supportive, and he's always got a good answer that makes sense."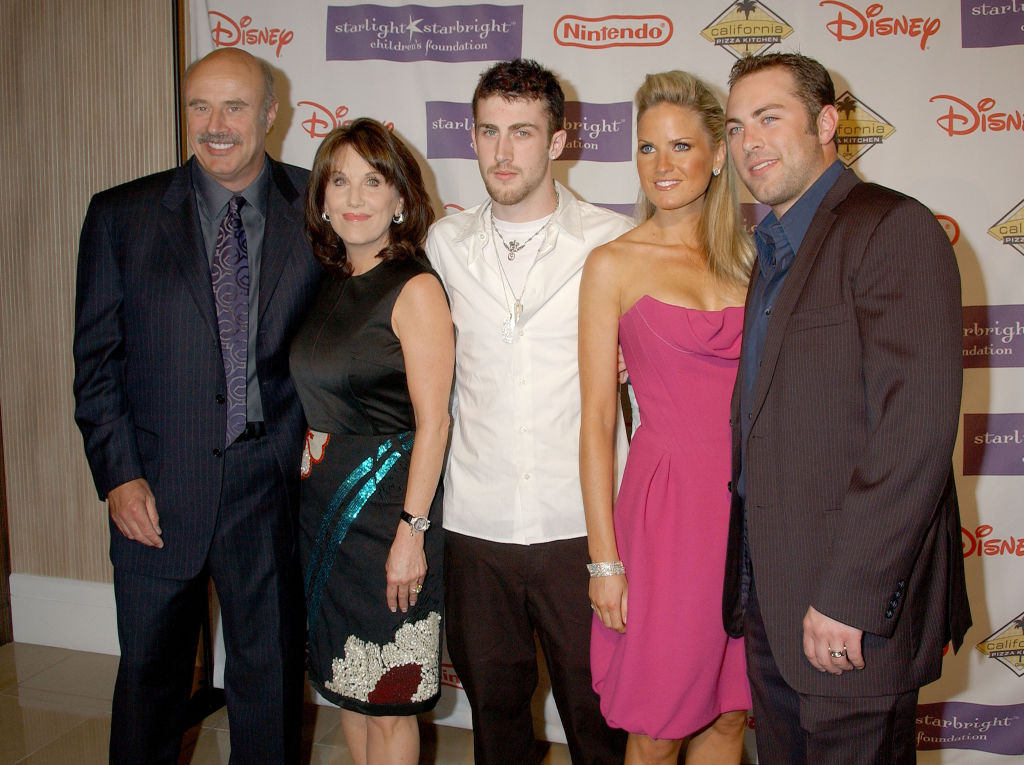 Jordan McGraw today
Dr. Phil's youngest son, Jordan, was born in 1986 and also had a successful career. But Jordan has taken a slightly different path and invested in music instead. Since 2019, he has released several songs and toured with the Jonas Brothers in 2021.
At the same time, Jordan is a real family man who has focused on being a good husband and father to his children. Jordan married his wife Morgan Stewart in December 2020, and three months later, the couple welcomed their first child, Row Renggli McGraw. Then, in September 2021, the couple announced that another child was on the way by posting a photo on social media where Jordan was holding Morgan's baby bump.
Jordan, now 34 years old, has previously opened up on how vital the support from his father has been for him.
"He's not Dr. Phil to me, he's my dad. He likes to sit there and watch me figure stuff out on my own with a smile on his big bald head. But if I have a question, I know where to go." Jordan told me Today in June 2021.
Lately, Dr.Phil also offered some parenting advice to his younger son.
"When you have children, you need to recognize that they're joining your life — you're not joining theirs," Dr. Phil explained. "You don't ever want to stop being a spouse when you start being a parent. I see that mistake made probably more than any one single mistake. Remember to be friends and lovers. It's the greatest gift you can give your child, because it keeps you vibrant and alive," the TV star told TODAY Parents.
Dr. Phil grandchildren
During the last decade, Dr Phil and wife Robin haven't just been enjoying the company of their sons. They also have the wonderful blessing of grandchildren. And to be fair, they're starting to look like a young Dr Phil!
Jay McGraw and his wife Erica Dahm have two children, Avery and London. The family live in Los Angeles, close to grandparents Dr Phil McGraw and Robin.
For Phil and Robin, family is always going to be the number one priority, and they are so happy to be grandparents.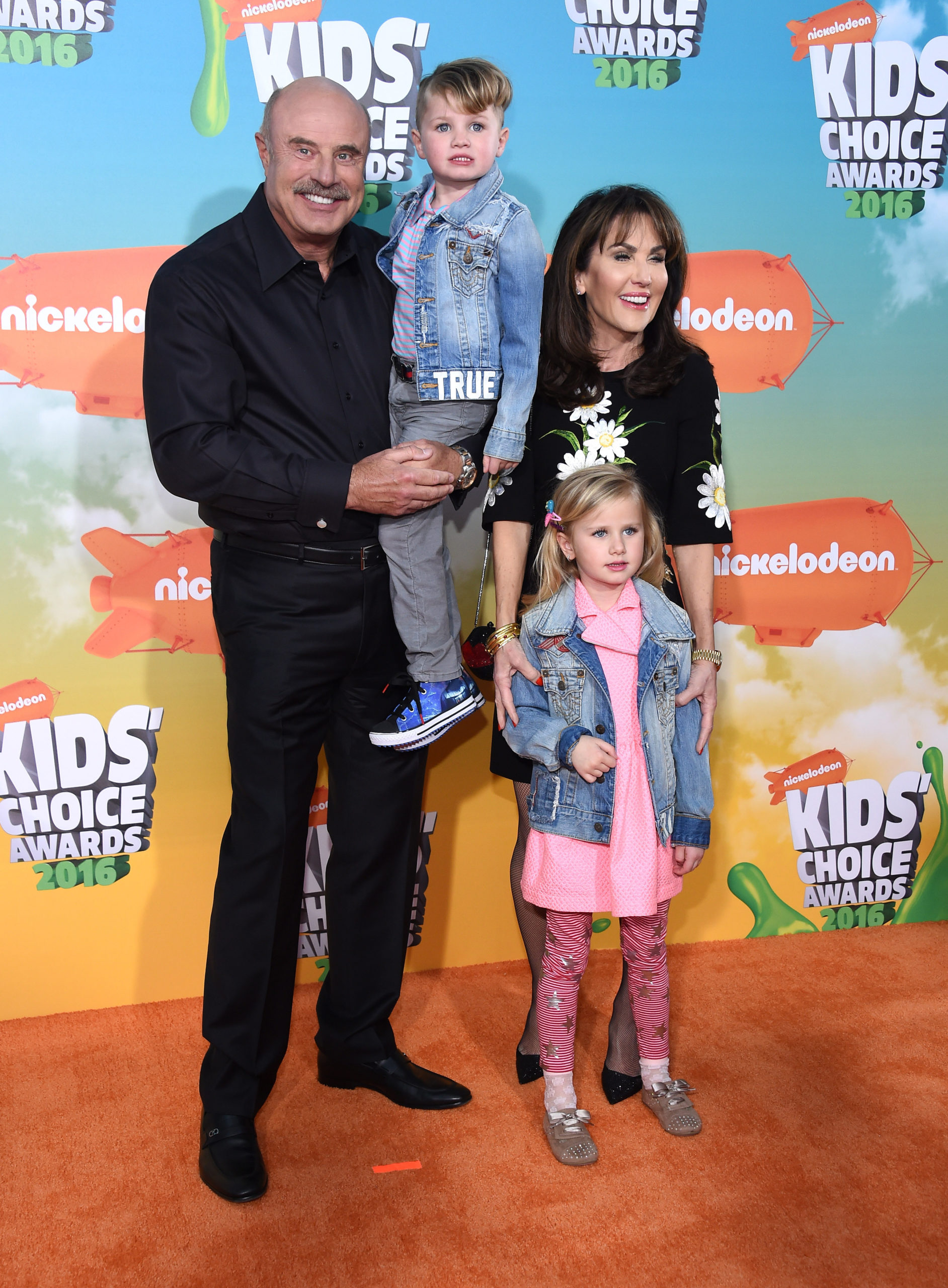 Dr Phil just can't get enough of his beloved grandchildren Avery and London.
"I've become that guy – if they didn't have cell phones now with pictures, I'd be carrying around an album under my arm, so, we love that," Dr Phil told the Daily Mail.
Praised grandparents
Jay and his wife Erica, meanwhile, love having the grandparents close. The two met on the set of the TV show, Renovate My Family, which Jay hosted.
"They are amazing parents," Jay said. "And amazing grandparents," Erica added. "To see Dr. Phil be such a soft and loving grandfather is so fun, and Robin always makes the kids feel like they are the center of the universe. They are a special part of the kids' lives."
Through their Instagram pages, Dr Phil McGraw and Robin share plenty of pictures of the two, as well as pictures of their children and grandchildren. They sure look like a wonderful family, sharing a great amount of time with each other.
In August, they shared the wonderful news that their youngest son Jordan is expecting his first child with girlfriend Morgan.
"We are so proud of you and Morgan! Another grandbaby, yay!," Dr Phil wrote on Instagram.
Dr Phil is a world-famous TV host and celebrity, but one thing always comes first: Family.
Quality time with family
Speaking with Entertainment Tonight, he explained that quality time with his family is the most important thing to him.
"I always tell people to make time for each other. whether it's a date night or an hour through the day," Dr Phil explained.
"The stranger that feels, the further you've drifted away from what brought the two of you together. You need to remember and focus on why you feel in love with that person, to begin with.
"If you wake up everyday and ask yourself, 'What can I do today to make my spouse's life better?' It'll change the course of your [relationship].
"It doesn't have to be something big. You don't have to go buy them a diamond ring. You don't have to go buy them a set of golf clubs. It could be a little note in their pocket. It could be something simple. 'What can I do today to make things better?'"
Dr Phil McGraw and his wife Robin really seem to be great parents and grandparents. We wish them and their family all the luck in the future.
And who knows, maybe Phil's grandchildren will turn out to be football players?
Please, share this story with friends and family!