Prince Harry and Meghan Markle's two children, Archie and Lilibet, have officially been handed the royal titles of prince and princess. Their parents claimed it was their "birthright," and Buckingham Palace quickly updated their website to acknowledge the change in the status.
But as Archie and Lilibet received their new royal titles, King Charles also announced that another member of the Royal Family was being given a new title. Prince Edward is now the Duke of Edinburgh – though the way that was announced has left one royal expert concerned.
According to Ingrid Seward, editor-in-chief of Majesty magazine, the announcement itself was telling of how the Palace really feels about Archie and Lilibet, as well as their parents, Harry and Meghan. More specifically, there's one important detail that King Charles is getting questions about.
READ MORE
When Harry and Meghan left royal life behind, they did not renounce their royal titles. The prince remains a fixture in the line of succession, and after him, his two children, Archie and Lilibet, currently occupy sixth and seventh in line for the throne.
The two Sussex children were initially listed as Master Archie Mountbatten-Windsor and Miss Lilibet Mountbatten-Windsor in the line of succession. But now, a considerable alteration has been made, which may give an idea of what the future could hold.
A couple of weeks ago, Lilibet Diana, who turns two in June, was christened by the Archbishop of Los Angeles, the Rev John Taylor. Her name is now Princess Lilibet Diana – as Harry and Meghan, in a statement, said they believe the princess title is her "birthright."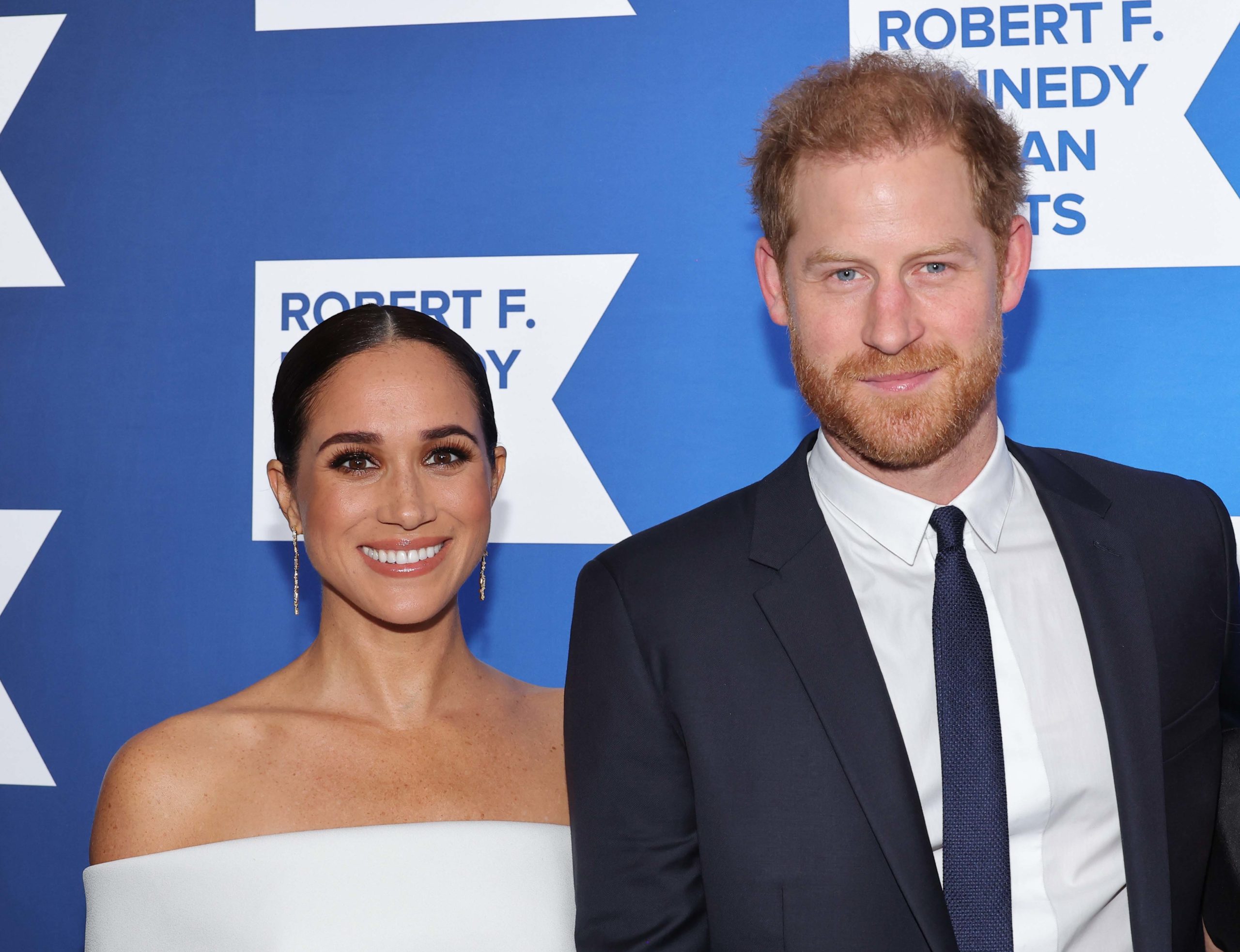 The christening occurred privately at the Sussexes' home in Montecito, California, with around 20 to 30 people in attendance, as reported by the Mirror.
"The children's titles have been a birthright since their grandfather became monarch. This matter has been settled for some time in alignment with Buckingham Palace," a spokesman for the couple said.
The Royal Family's website has been updated accordingly – Archie and Lilibet are now listed as Prince Archie of Sussex and Princess Lilibet of Sussex. This is the first time their royal titles have been used publicly.
Prince Archie and Princess Lilibet
The fact that Archie and Lilibet now bear the titles of prince and princess has confused many. Meghan spoke about the subject during the infamous Oprah interview of 2021.
"They were saying they didn't want him to be a prince or princess, not knowing what the gender would be, which would be different from protocol," she said.
In 1917, George V created the rules that are still in place today. He decided that the children of the sons of any Sovereign "shall have and at all times hold and enjoy the style title or attribute of Royal Highness with their titular dignity of Prince or Princess prefixed to their respective Christian names or with their other titles of honor."
More simply explained, the monarch's grandchildren have the right to the titles 'His Royal Majesty' and 'Her Royal Majesty'. However, this does not extend to great-grandchildren.
Yet, there is one reported exception; the children of the eldest son of the heir. That is why the children of Prince William and Kate Middleton – the Prince and Princess of Wales – were given the royal titles Prince George, Princess Charlotte, and Prince Louis while Queen Elizabeth was still alive.
When the Queen passed, and King George became the monarch, Archie and Lilibet became eligible for their own royal titles. Irrespective of the circumstances surrounding Harry and Meghan, their children are entitled to them.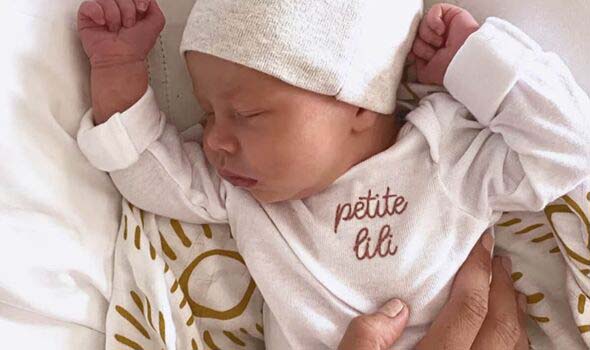 As per the Mirror, Harry and Meghan are understood not to want to deny their children their birthright. Instead, it's their wish that Archie and Lilibet have a chance to decide for themselves if they wish to keep or drop their titles when they are older.
Harry and Meghan to benefit financially from their children's titles?
Now, Archie and Lilibet will most likely not use their royal titles in everyday life. Instead, they will probably be reserved for formal settings alone.
"It wasn't clear if they would use them or not since Harry and Meghan have left the family as working royals and headed to the States," TalkTV Royal Editor Sarah Hewson told Sky.
"We understand discussions took place after the Queen's funeral and it has been agreed that they will be known formally as prince and princess – although Harry and Meghan won't be using it in everyday life."
READ MORE
Harry and Meghan have been very outspoken about their life within the royal sphere. There remain those critics who argue their penchant for talking about the royals – take, for example, their Netflix, Spotify, and book deals – is simply so they can earn money.
Sarah Hewson claims that the new titles for Archie and Lilibet might benefit their parents financially. However, that is only speculation.
"You wouldn't be wrong if you look at this and think about the branding," she said.
"When they said they wanted to distance themselves from the family, they wanted to have a private life, when Archie was born, I remember vividly being told they wanted him to be Master Archie, now he is Prince, and Lilibet is Princess," Hewson added.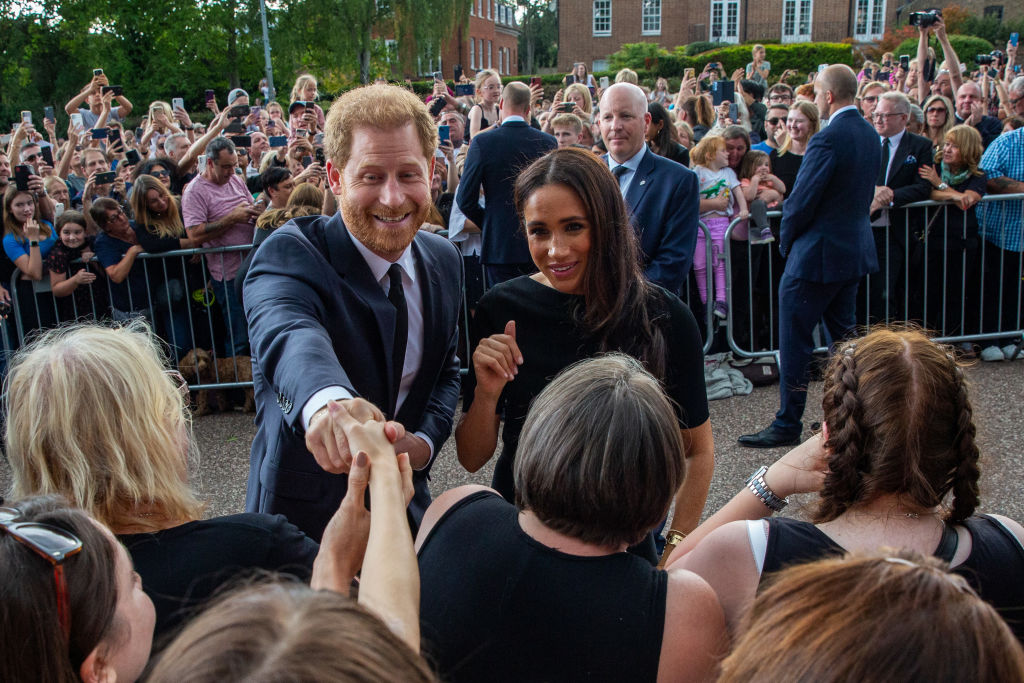 Harry and Meghan were evicted from their UK base Frogmore Cottage earlier this year. That, along with the news of Camilla's grandchildren featuring in the coronation, could well have something to do with the Sussexes announcing that their Archie and Lilibet will now be known as prince and princess.
"It does strike me as revenge by Harry and Meghan"
At least, that's what royal expert Richard Eden claims.
Speaking with the Daily Mail, the palace insider accused Harry and Meghan of using their children's royal titles as retaliation against King Charles and Camilla. According to Eden, the timing of the announcement is "revenge."
"It does strike me as revenge by Harry and Meghan. What we've seen is two big developments over the past week. Last week it emerged that they're being evicted from their only British home, which they described as their forever home at Frogmore Cottage," Eden said.
"Then we also learnt that Camilla's grandchildren were going to have roles at the coronation. Both things I think will have upset Harry and Meghan. They'll be thinking, 'What can we do to have our revenge?' and that's making sure that their children can have these two titles."
The coronation is less than two months away. Of course, only time will tell if Harry and Meghan will show up, but if they do, they might have a hard time where several family members are concerned.
Speaking with the Daily Mail, a Royal Family friend said that Harry and Meghan would be given the "cold shoulder" by many relatives.
"One said to me, 'I hope they'll be seated in Iceland,'" the friend to the family said.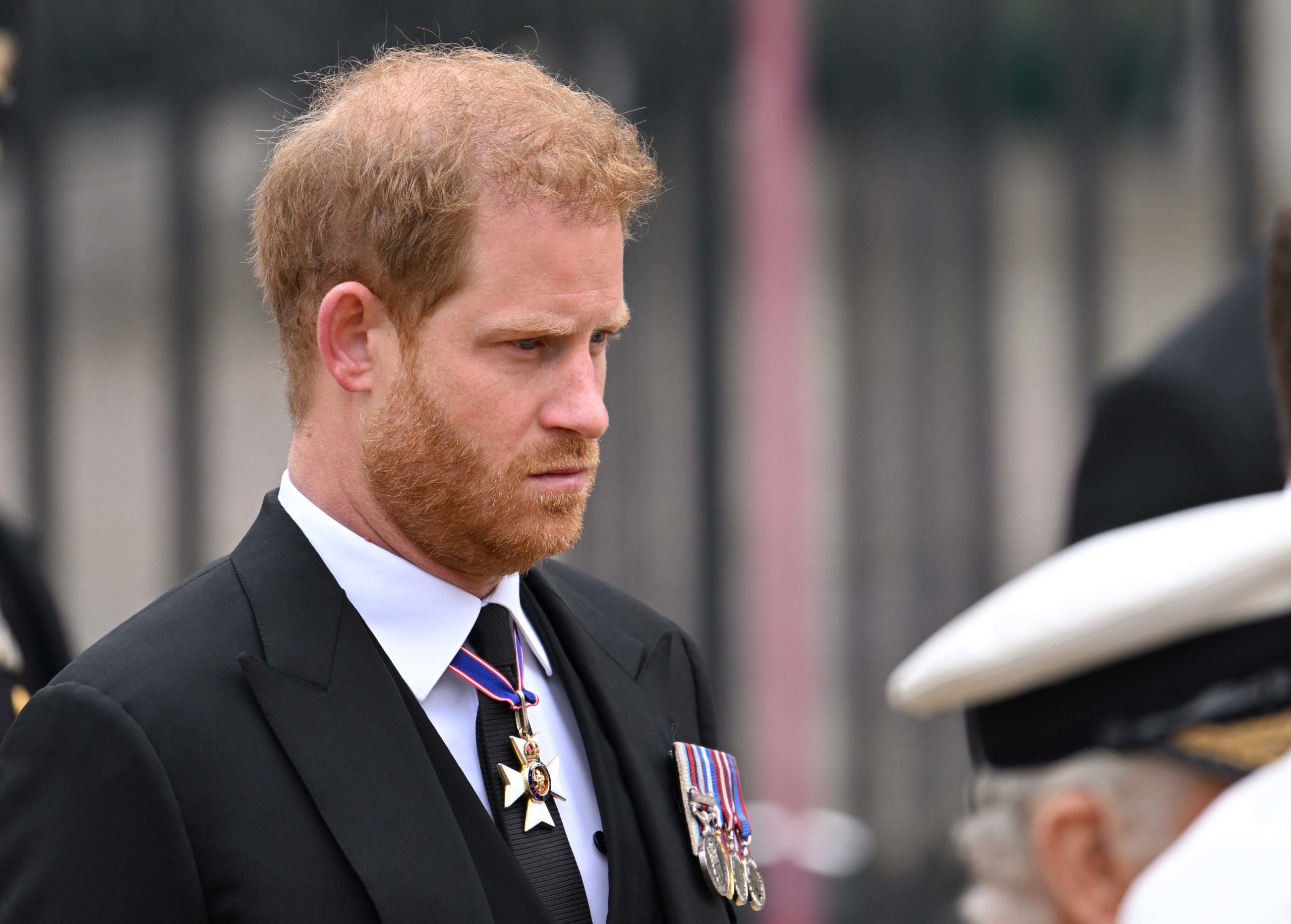 There has been no word as to whether Archie and Lilibet would join their parents for the coronation. However, reports suggest they won't be invited because they are too young.
Prince Edward given new royal title by King Charles
When the two Sussx children got their prince and princess titles, they weren't the only ones within the royal sphere to see their titles amended.
Just days after Lilibet and Archie's titles were officially added to the Buckingham Palace website, King Charles announced another big change within the Royal Family.
His youngest brother, Prince Edward, also titled the Earl of Wessex, was honored with a new title: the Duke of Edinburgh.
A palace statement said: "His Majesty the King has been pleased to confer the Dukedom of Edinburgh upon the Prince Edward, Earl of Wessex and Forfar, on the occasion of His Royal Highness's 59th birthday. The title will be held by Prince Edward for His Royal Highness's lifetime."
"The Dukedom was last created for Prince Philip in 1947, upon his marriage to Princess Elizabeth, who held the title of Duchess of Edinburgh before acceding to the throne in 1952. The new Duke and Duchess of Edinburgh are proud to continue Prince Philip's legacy of promoting opportunities for young people of all backgrounds to reach their full potential."
Prince Edward was handed the title on his 59th birthday. He will hold the title his entire life, while his son, James, also known as Viscount Severn, now becomes the Earl of Wessex.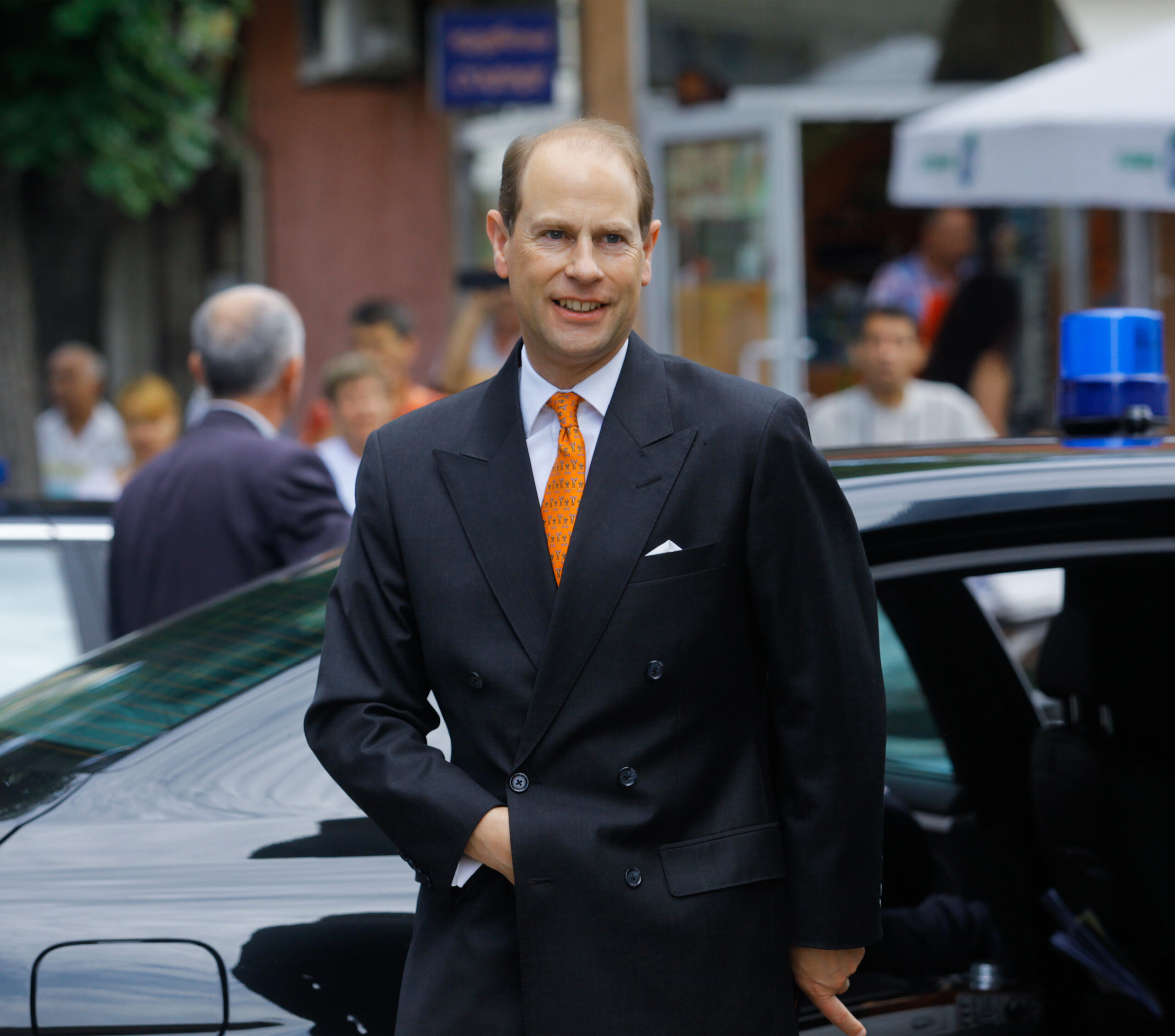 According to The Guardian, it was Queen Elizabeth and Prince Philip's wish that Edward be handed the title. King Charles has now honored said wish.
"Stark" difference in King Charles' title announcement, royal expert says
When Prince Philip passed away in 2021, the title was handed over to Charles. Yet when he became king, it reverted automatically to back the Crown. Charles could then decide who he thought should have the title of the Duke of Edinburgh, and elected for Prince Edward.
As stated, Charles also gave his grandchildren, Archie and Lilibet, new royal titles, though it may be that the monarch has differing opinions of them. That's at least according to royal expert and editor-in-chief of Majesty magazine, Ingrid Seward, who found something interesting regarding how King Charles announced the new royal titles.
Instead of a lengthy announcement revealing Archie and Lilibet's titles, the Palace opted to quietly update their titles on the Royal Family website. Prince Edward's announcement, meanwhile, benefitted from a whole different level of publicity – and the contrast between the announcements was "stark," according to Seward.
"The contrast between the way in which Harry and Meghan released the news of their children's royal titles and the way King Charles announced his brother's ennoblement was stark," Seward told the Mirror.
READ MORE
"King Charles issued a formal statement from Buckingham Palace to say he was 'pleased' to confer the Dukedom of Edinburgh upon The Prince Edward, Earl of Wessex and Forfar," the royal expert added.
"It was such a grand announcement it felt as if it were in a gilded frame pinned to the Buckingham Palace railings."
Seward concluded: "Harry and Meghan on the other hand asked their spokesperson to announce when their 21-month-old daughter Lilibet was christened in Los Angeles last week she would be baptised using the royal style princess. Archie in turn would use the style prince."
What do you think of this? Do you believe Harry and Meghan will come to King Charles' coronation?
Give us your opinion in the comment section. Meanwhile, please share this article with friends and family if you enjoy reading about the Royal Family!